Aalto Restaurant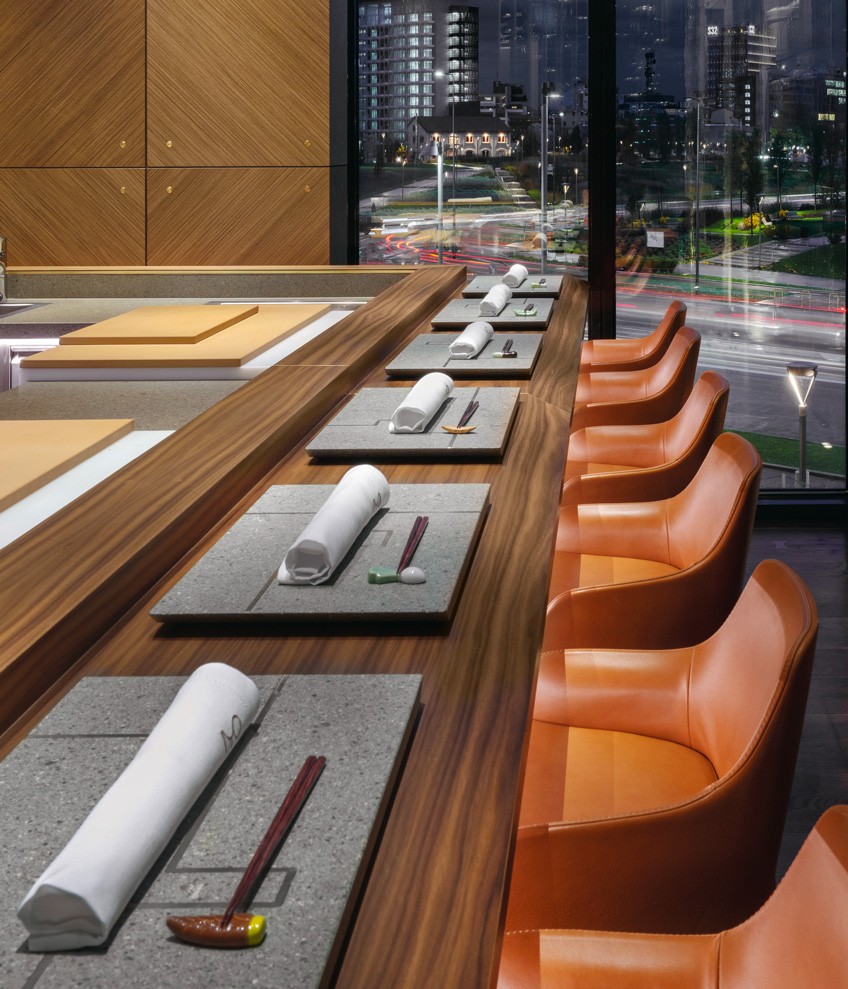 Location

Milan, Italy

Architect

Maurizio Lai

Supply details

Custom-made architecture and the supply of all standard seating.
Aalto is the second restaurant of Claudio Liu, former owner of IYO Taste Experience, and recipient of a Michelin star.
Designed by Maurizio Lai in the Porta Nuova district, a symbol of Milan's rebirth, Iyo Aalto features the most authentic Japanese cuisine. All this through two distinct environments: the sushi counter, which for a few guests reproduces the magic and rigour of the edomae zushi model of Tokyo, and the gastronomic restaurant that blends the immense heritage of the traditions of the Rising Sun with contemporary knowledge and creative ambition.
The contribution of Poliform Contract is evident right from the entrance, custom made with floating glass panes and smoked mirrors that expand the space in an interplay of transparencies and infinite reflections. Inside customers are greeted by a luminous installation and a desk made of flamed grey-green porphyry and brass, which with its organic form introduces a dialogue between form and material that continues throughout the room. Canaletto walnut and porphyry are the predominant materials in all the spaces. Poliform's great versatility and completeness is expressed through the walls, never continuous, which define and delimit the spaces without ever completely isolating them, like the imposing central partition in split porphyry slabs.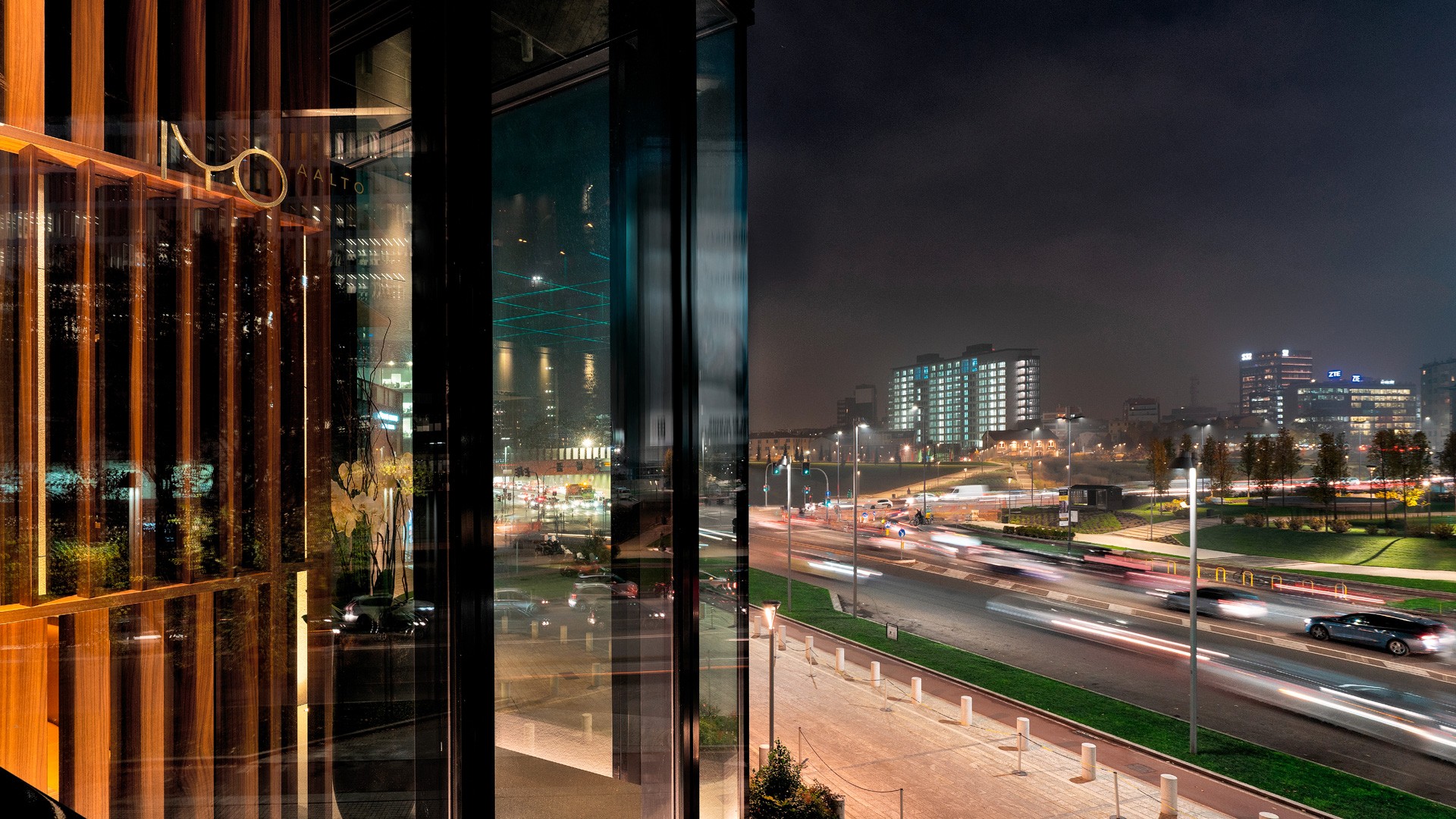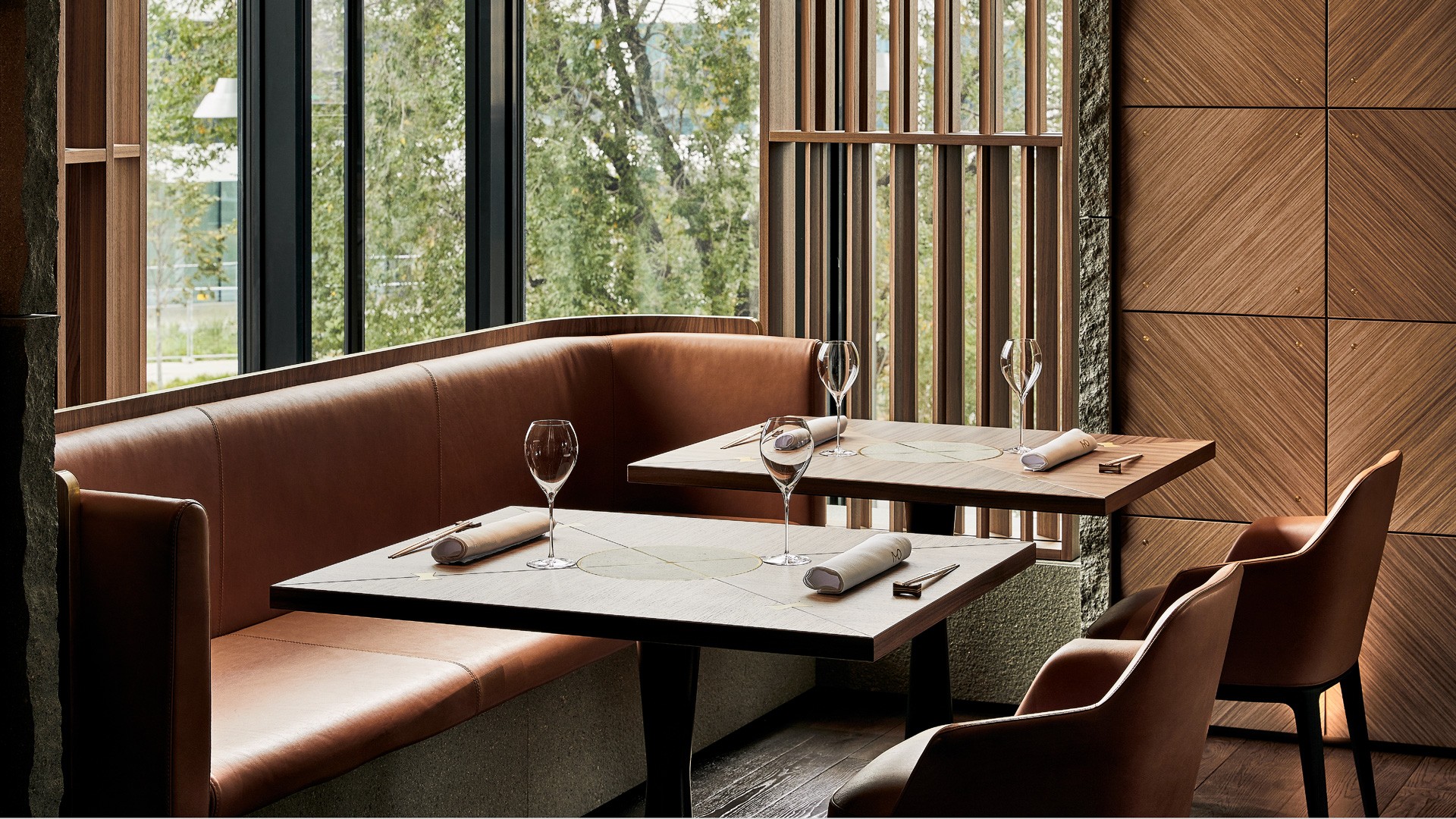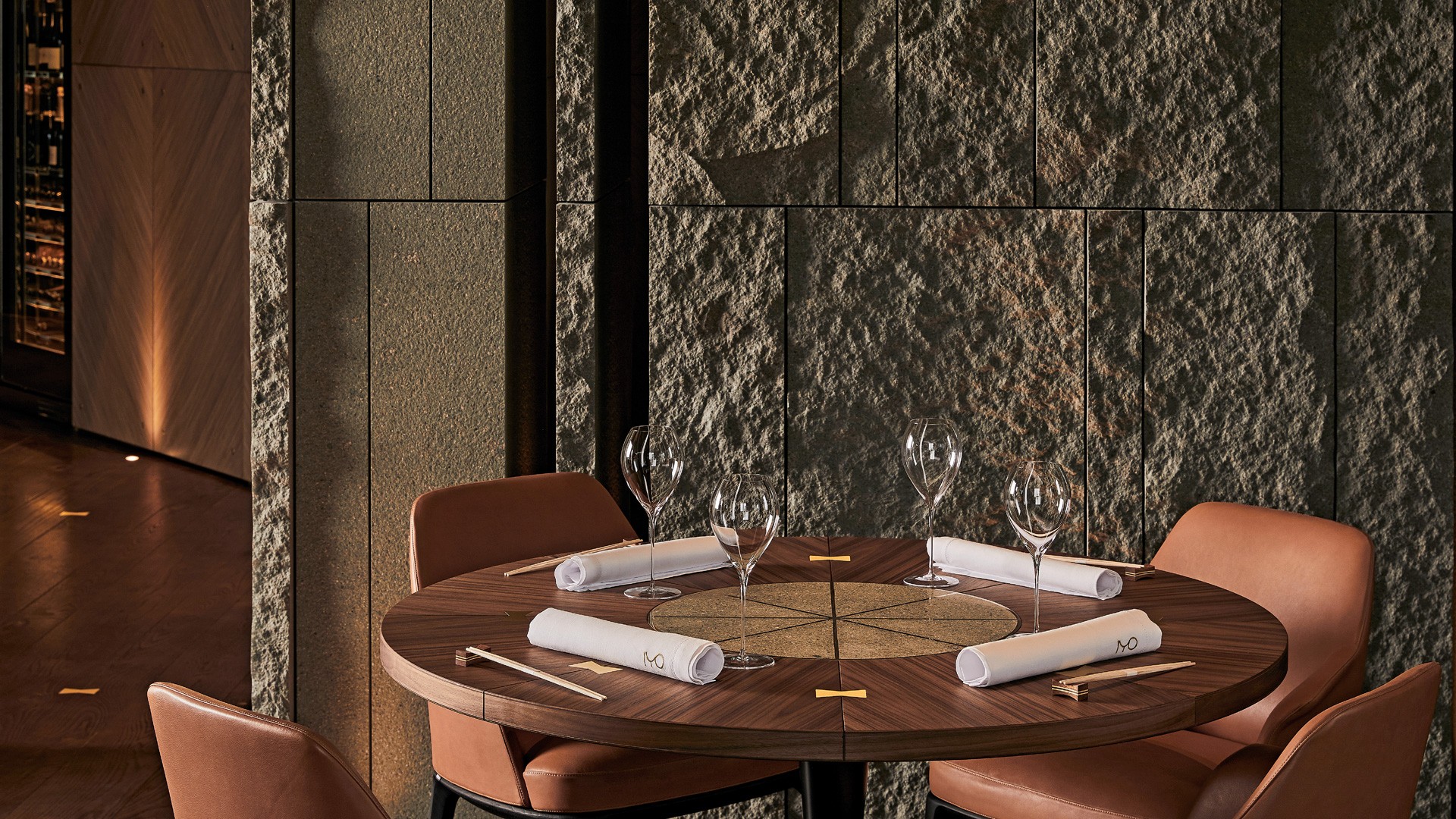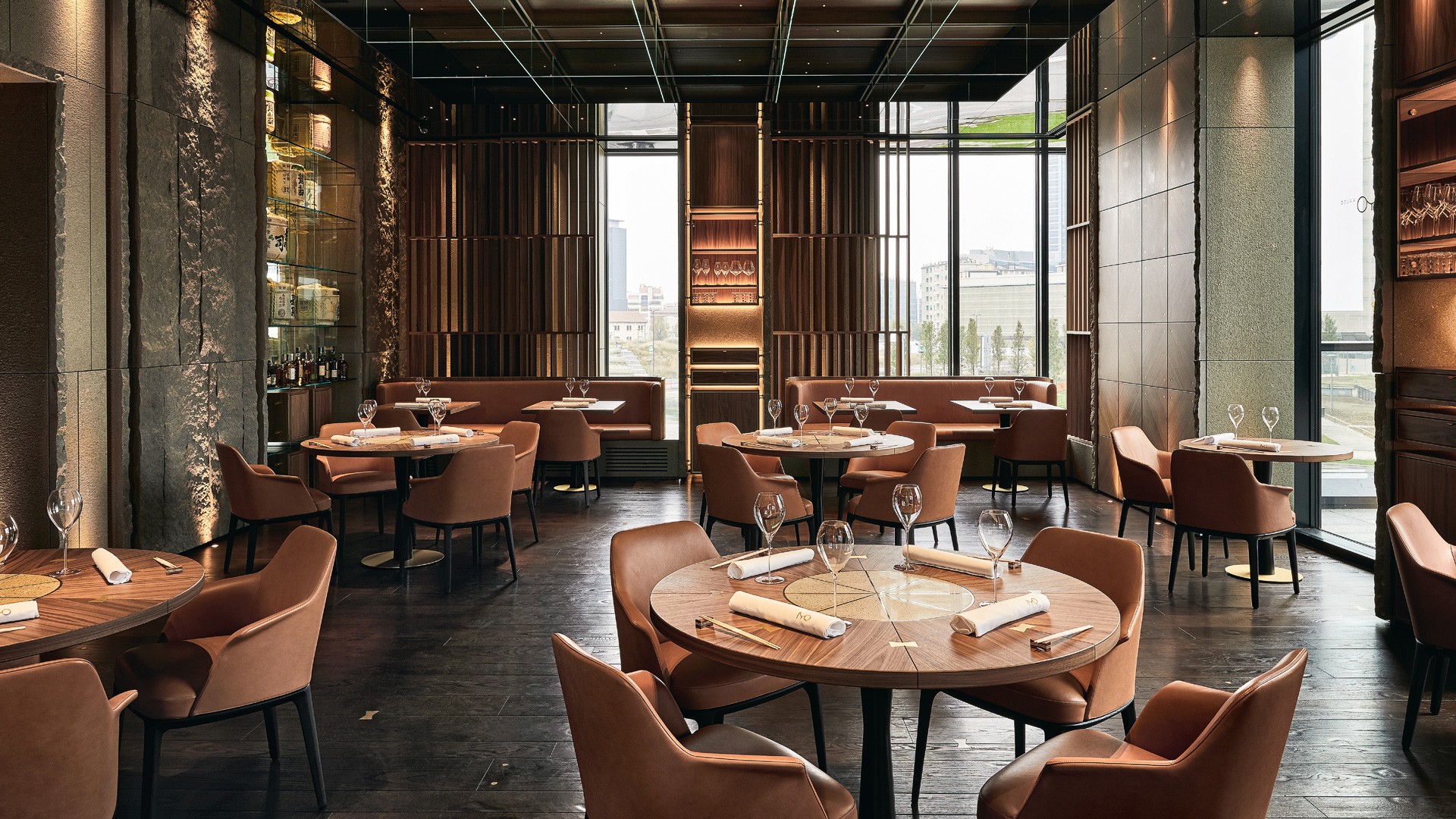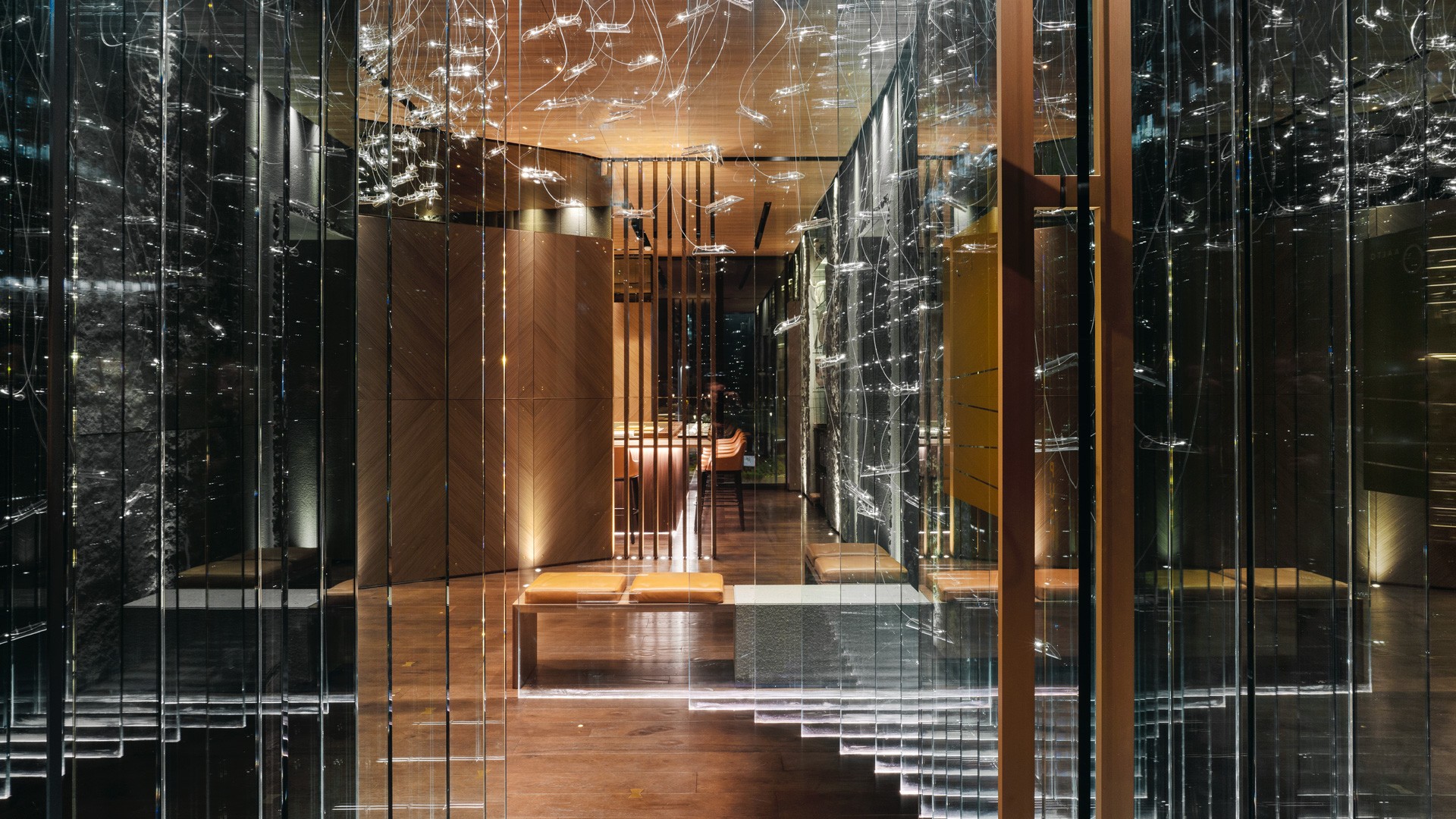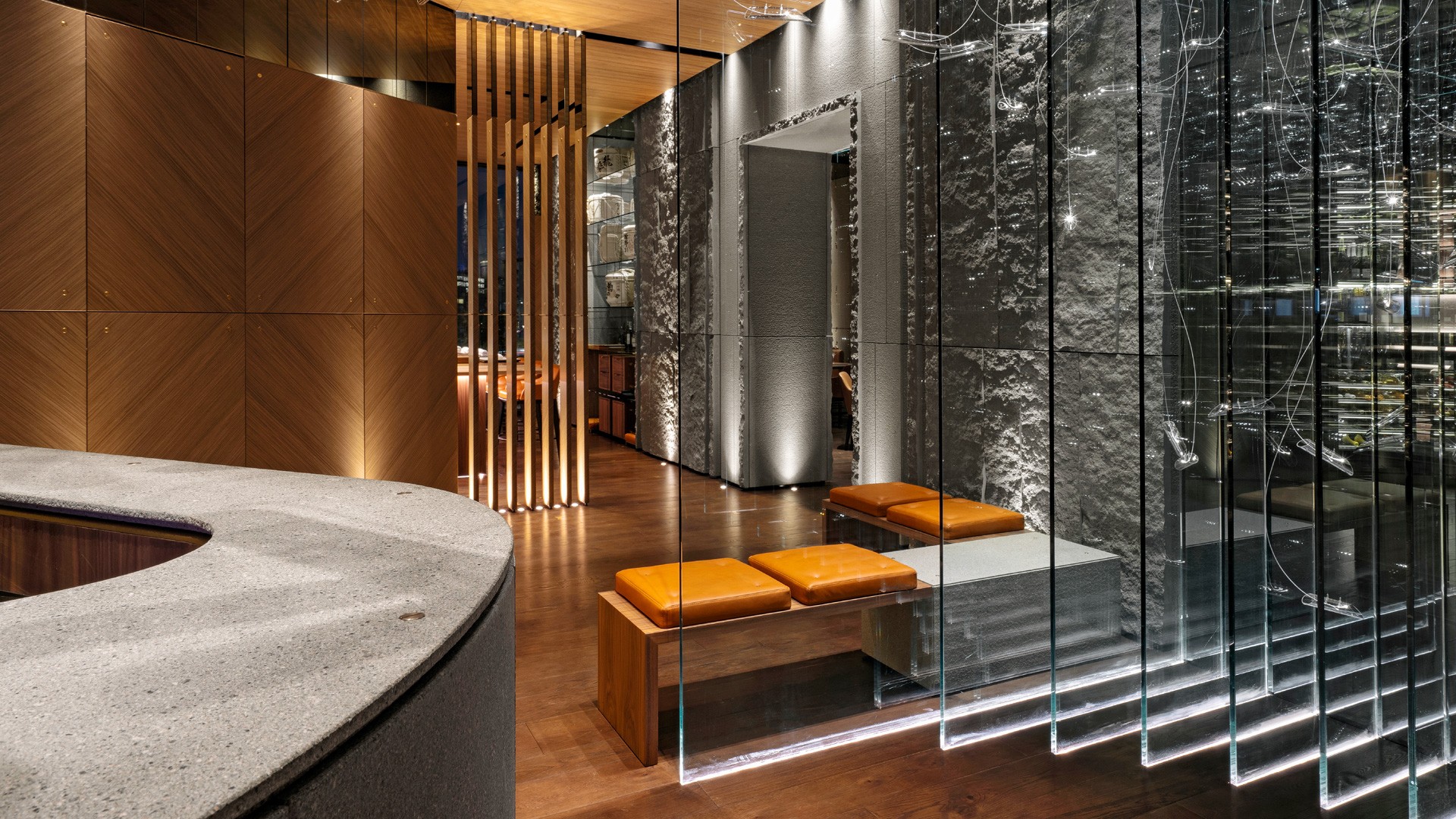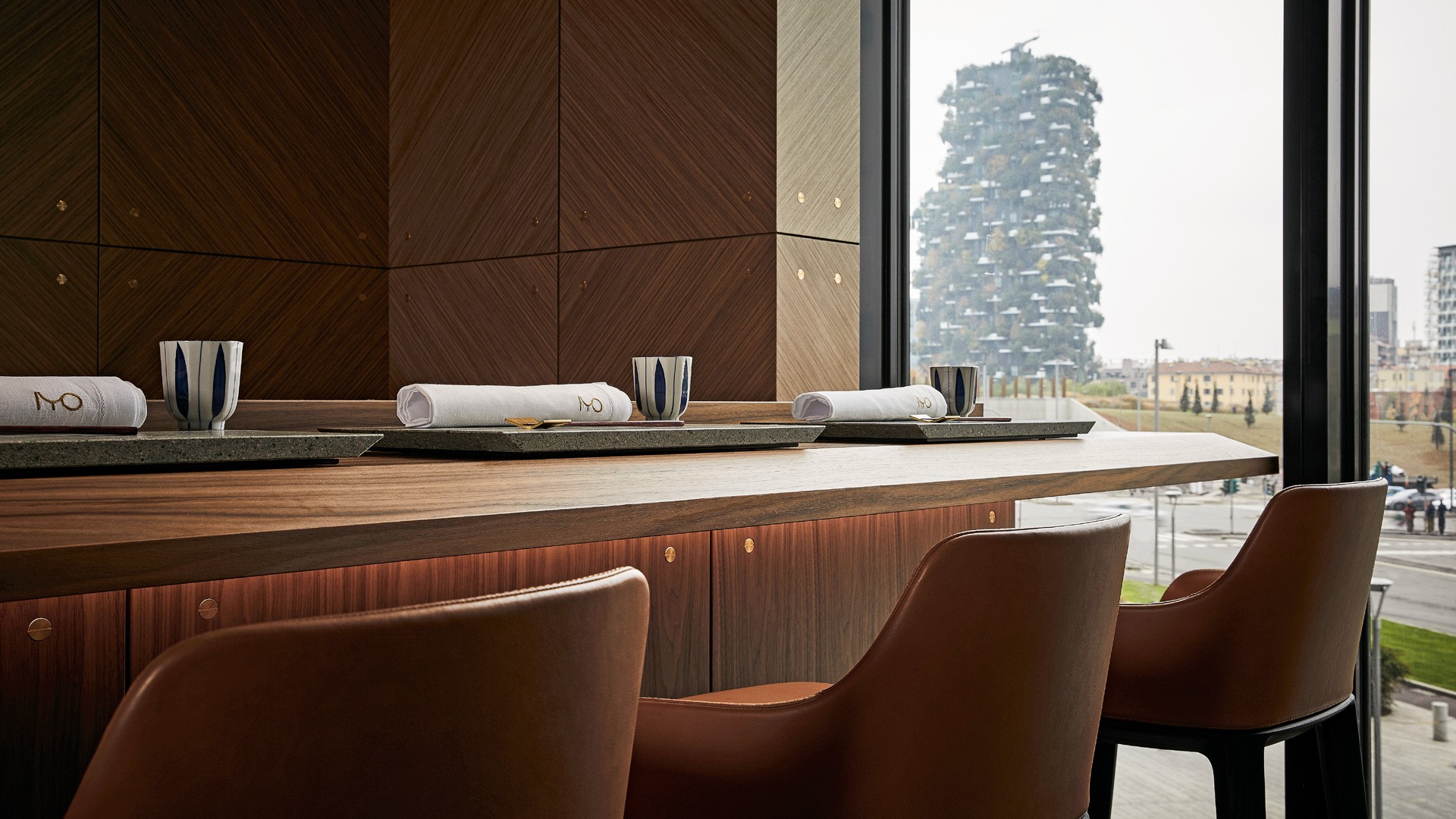 A different design approach for Poliform, a perfect mix between custom-made architecture and furnishings through the supply of standard seating.
A space designed by Maurizio Lai that reflects Poliform Contract's ability to combine the freedom to create new settings with a guarantee of total quality.