Poliform x Armani Superyacht Regatta
Poliform's Mad Out collection furnishes Wally Cento's yacht V, competing for the Giorgio Armani Superyacht Regatta in Porto Cervo.
It made its debut only last April, on the occasion of the Milan Design Week, and is already in the front row at one of the most exclusive international yachting events. The Poliform Outdoor Collection shows its charm and potential on the occasion of the Giorgio Armani Superyacht Regatta, scheduled from June 6 to 10 in the wonderful setting of the La Maddalena Archipelago.
Organised by the Yacht Club Costa Smeralda with the collaboration of the Title Sponsor Giorgio Armani, the event reaches its sixteenth edition this year and alternates four days of regattas with exclusive social events on land. Dedicated to monohulls with a minimum length of 90 feet and multihulls of at least 50 feet in length, the Giorgio Armani Superyacht Regatta opens the calendar of regattas for Superyachts in the Mediterranean as usual.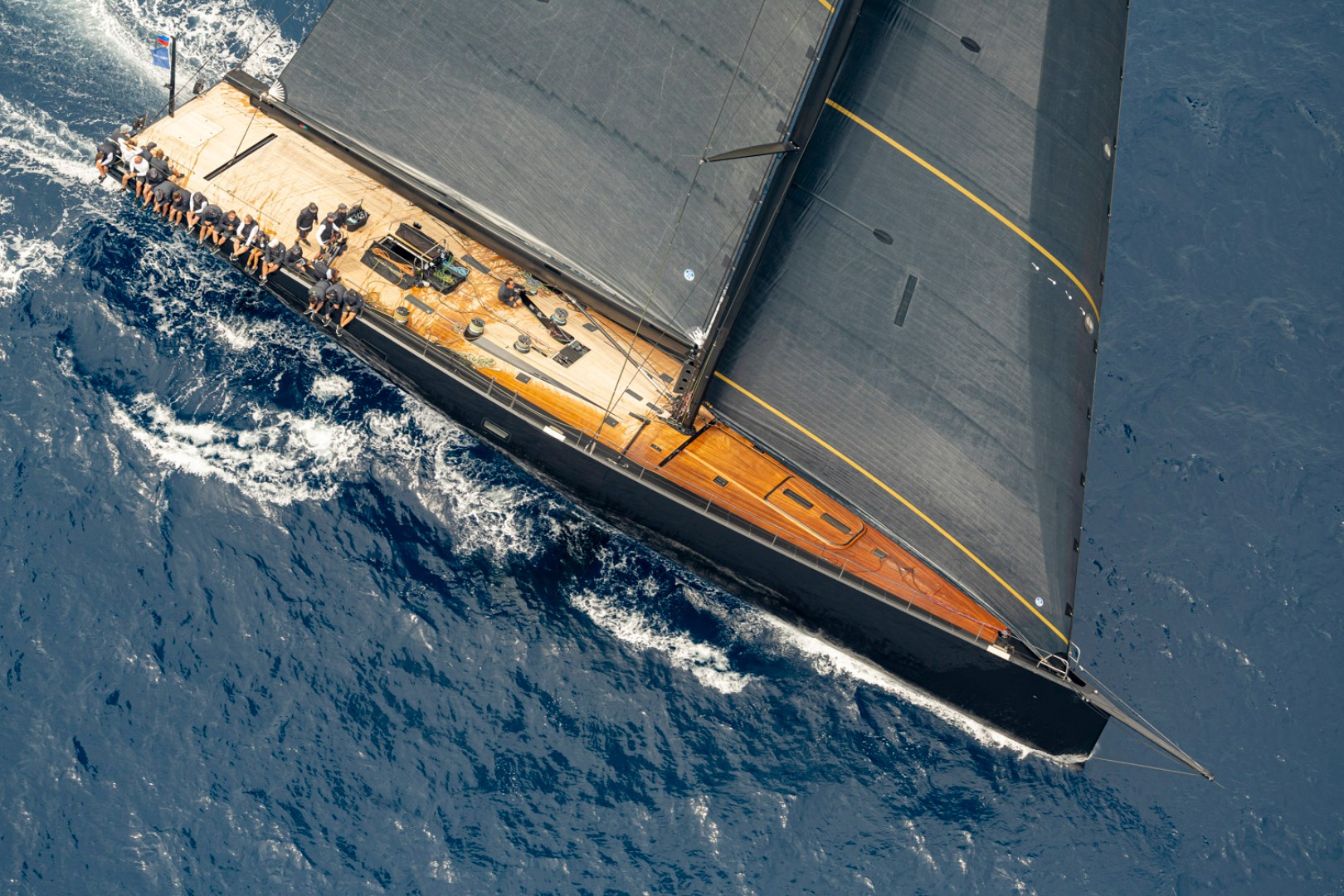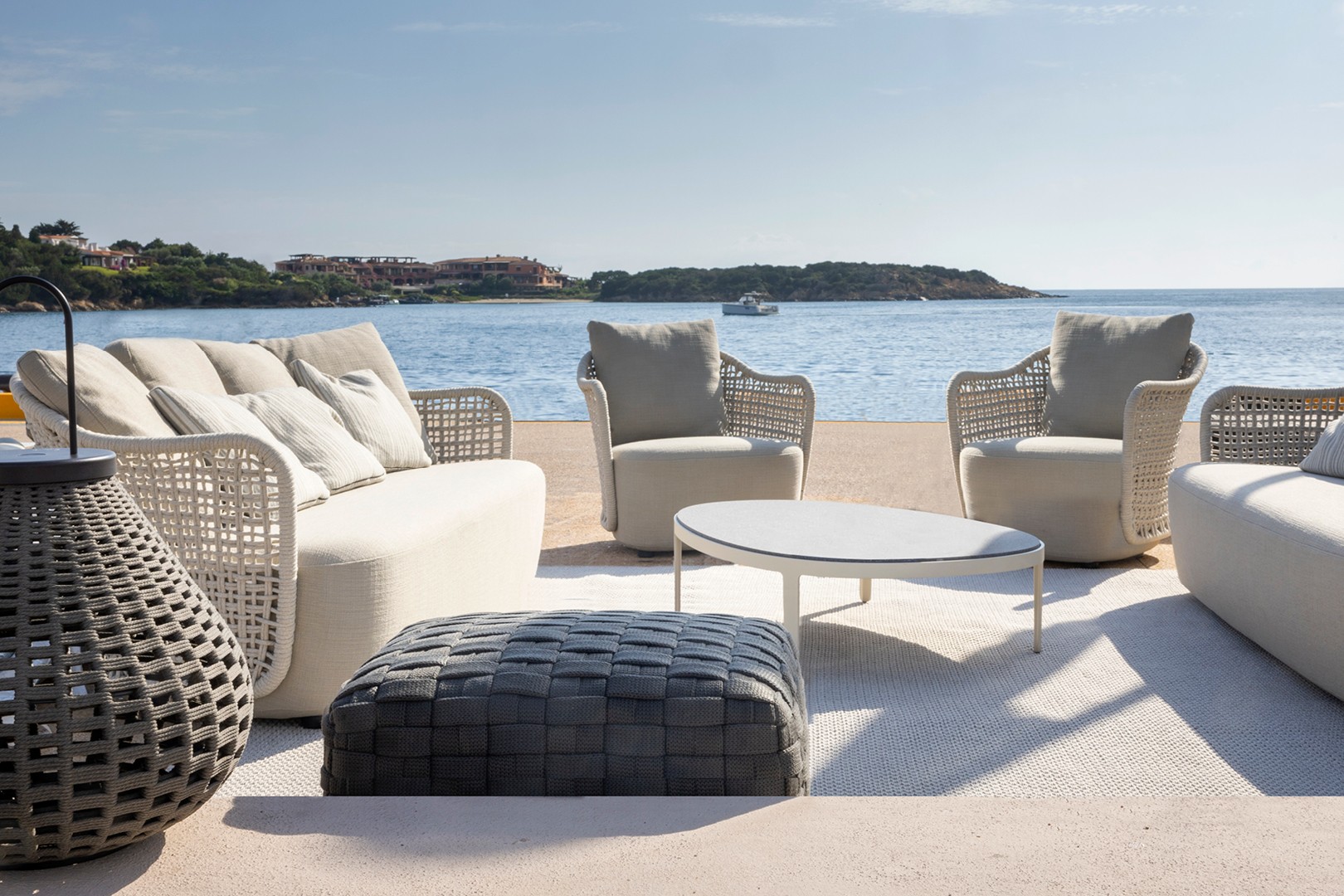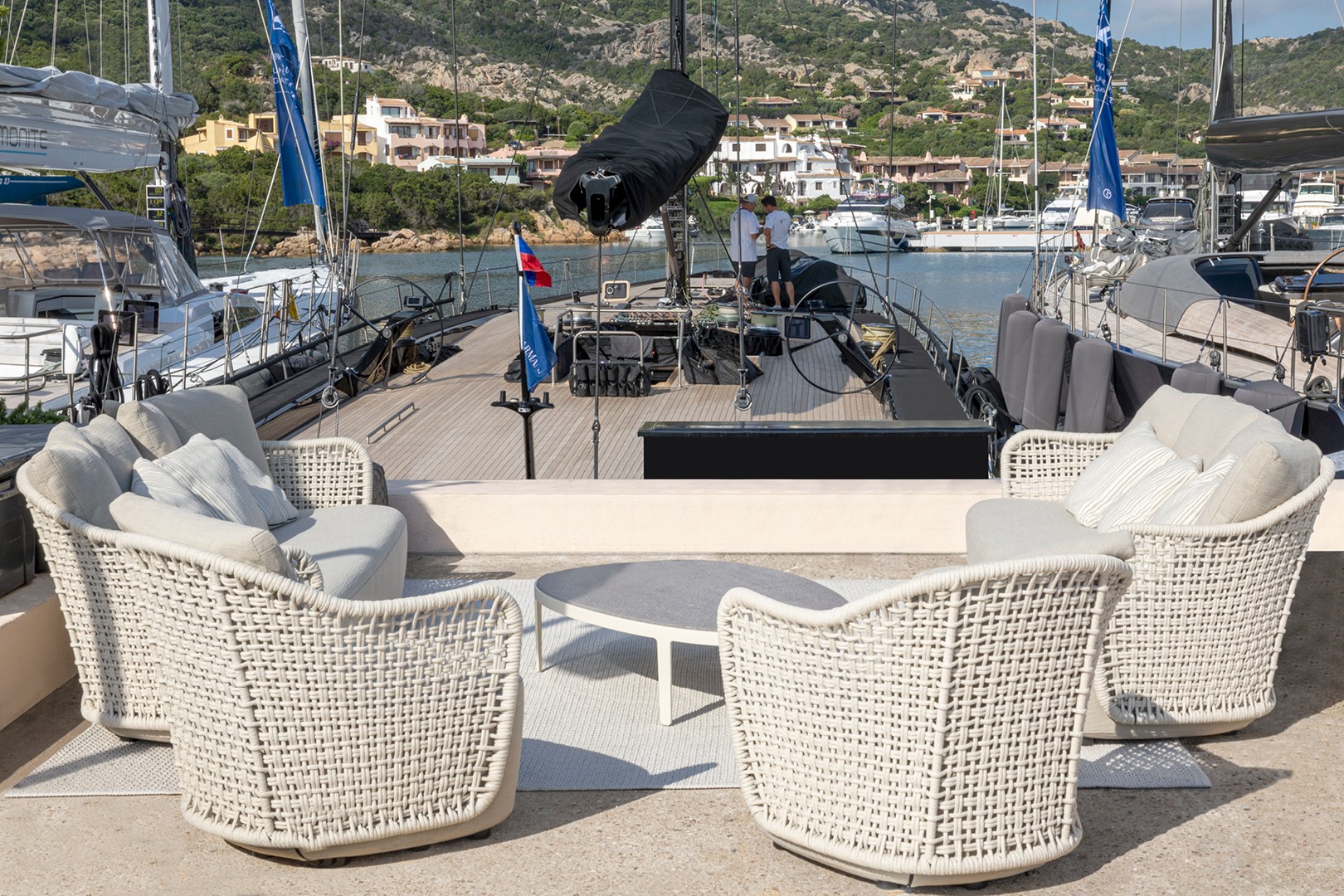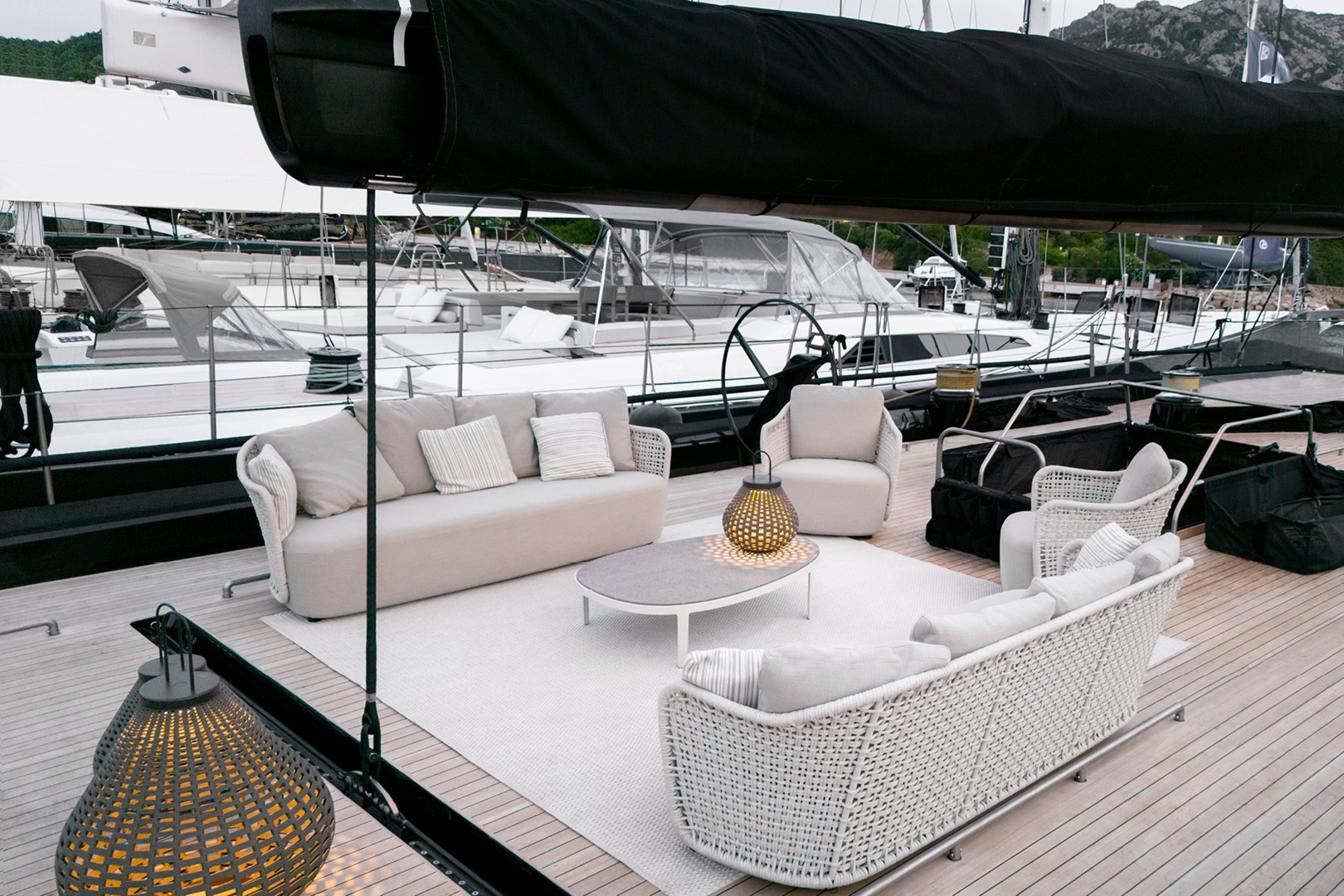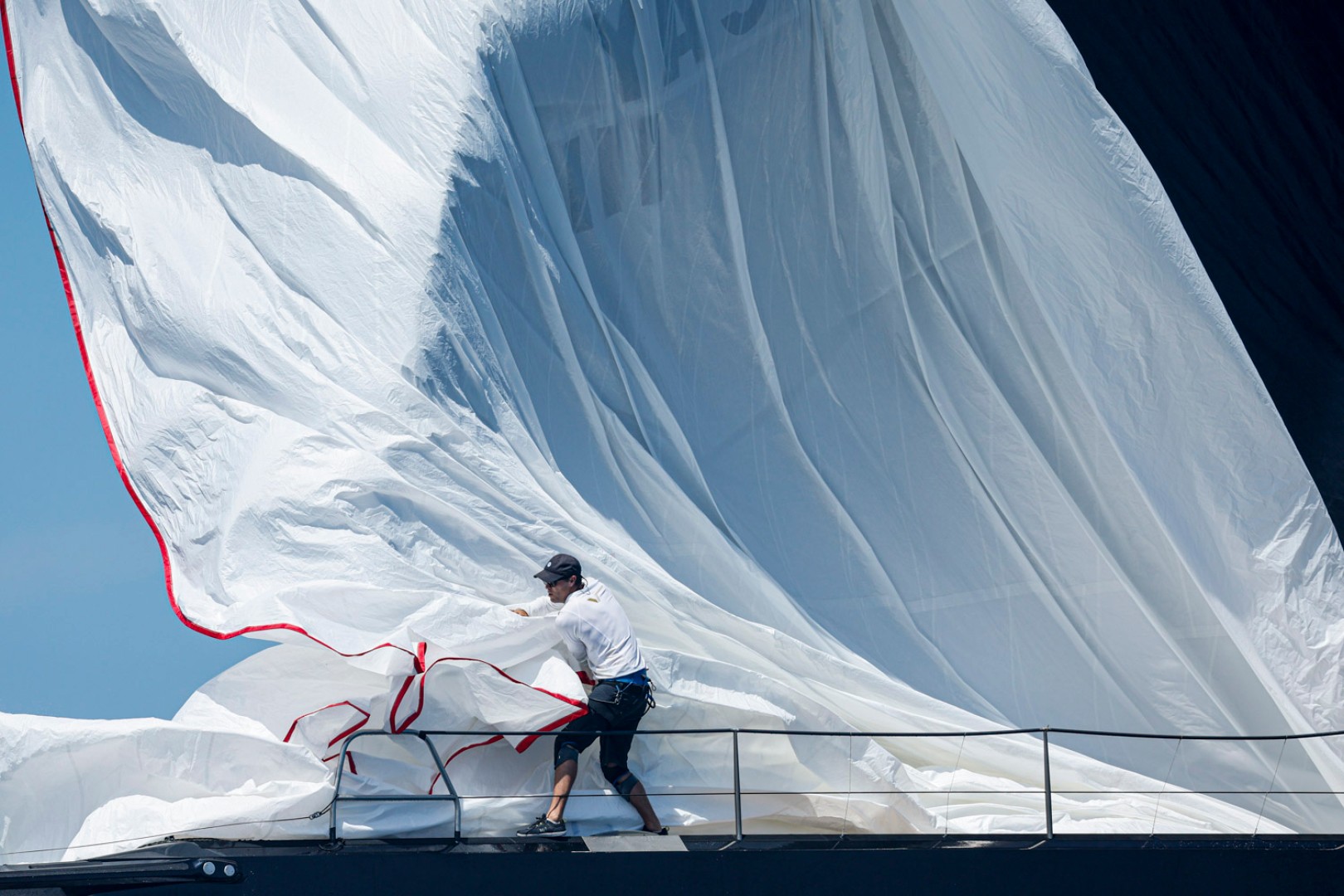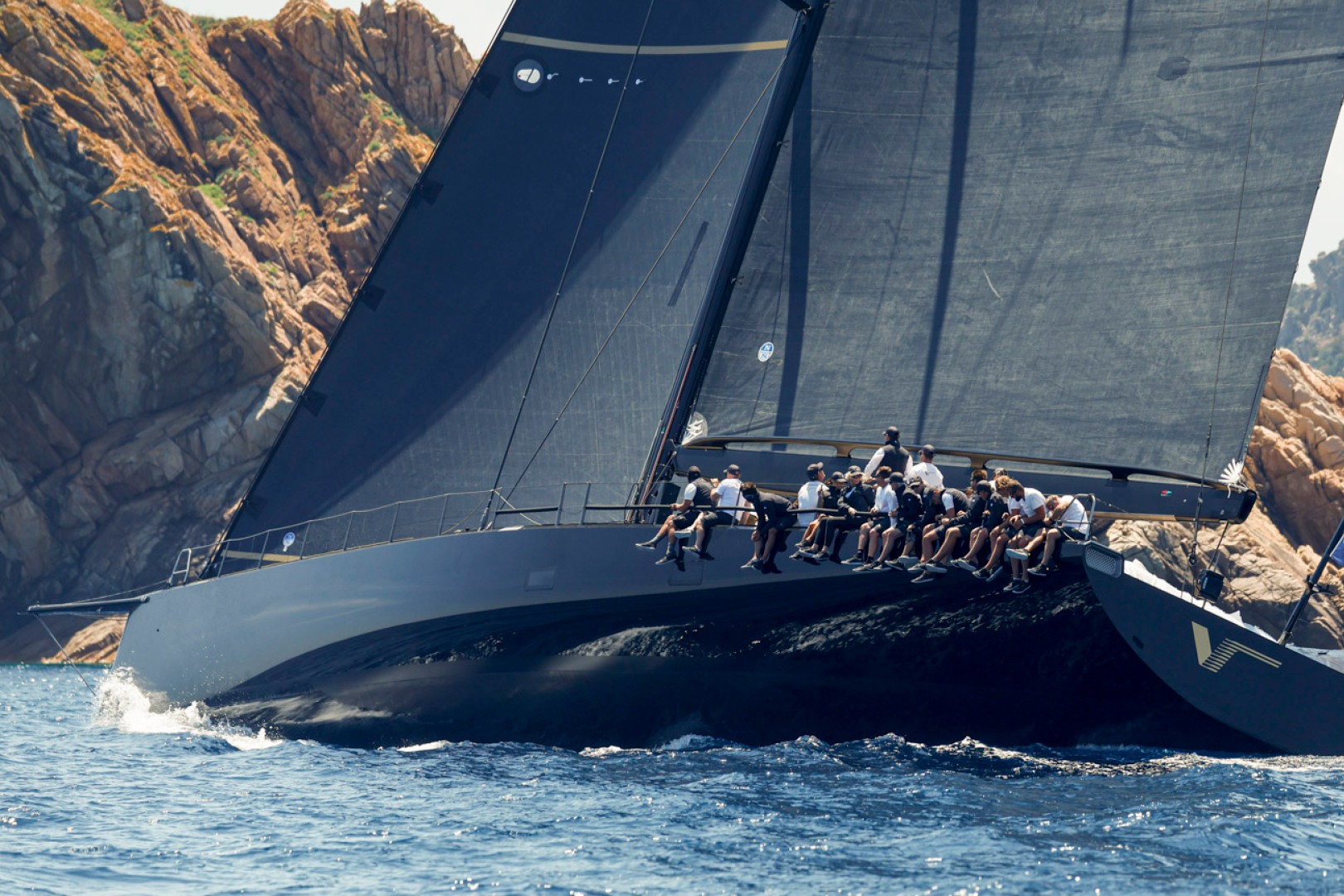 In this atmosphere that combines the pleasure of life 'en plein air' with the love of sailing, the new proposal by Poliform makes its way, in a perfect harmony of intents. The Mad Out collection, designed by Marcel Wanders, therefore furnishes the Deck of the V yacht model Wally Cento, a line of sailboats designed by Wally, ideal for regattas. Armchairs and sofa from the collection (with elegant light grey upholstery and golden cushions) take place on board, recreating a corner of light as well as relaxing open-air conviviality. A sensation that is accentuated by the soft and curved lines – which directly recall the iconic Mad line for indoors – but even more so by the hand-woven rope backrest. From a functional element, the backrest is transformed into a fascinating aesthetic detail, which allows air and light to filter, interacting with the product itself and giving a sense of impalpable materiality. During the regatta, the Mad Out collection will be welcomed on the quay, waiting to get back on the yacht, bringing its distinctive touch of design and comfort.