Poliform at BAM Open Air
A four-day exhibition dedicated to outdoor design and architecture, now in its third edition.
During BAM Open Air Design, Poliform presents itself in the flower-filled meadows of the Library of Trees in Milan, re-imagining the link between human beings, nature and landscape. The star is the new outdoor collection inspired by a contemporary lifestyle based on the fluidity of spaces but with the same distinctive features as the indoor collections: elegance, timeless style, and excellent design. Sofas, armchairs and coffee tables featured in an unprecedented light finish of natural solid iroko are enhanced by the material appearance of the lapilli, rocky elements of volcanic origin, on which they rest. For the lighting, Poliform teamed up with Santa & Cole, a Spanish brand specialising in the production of outdoor lamps.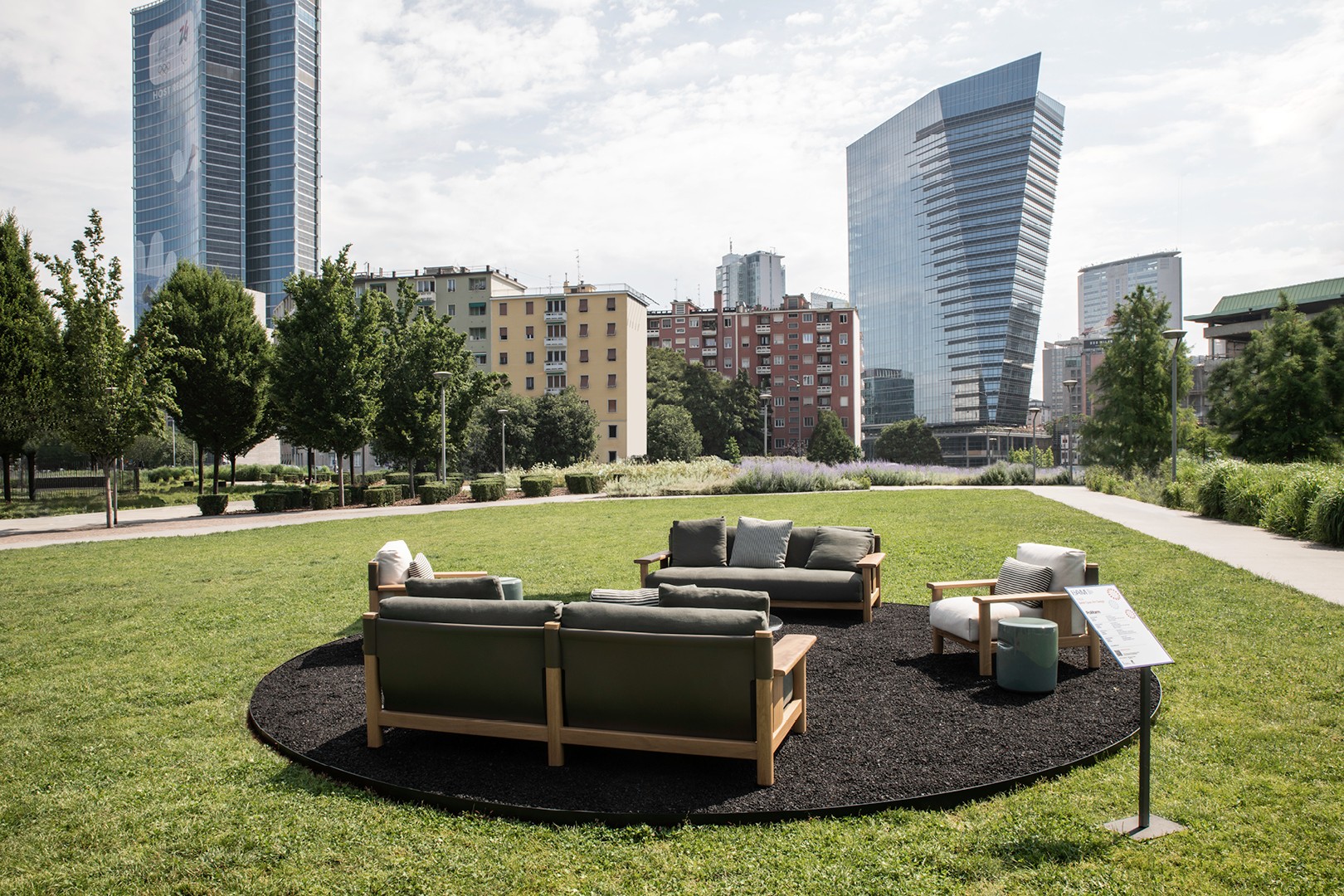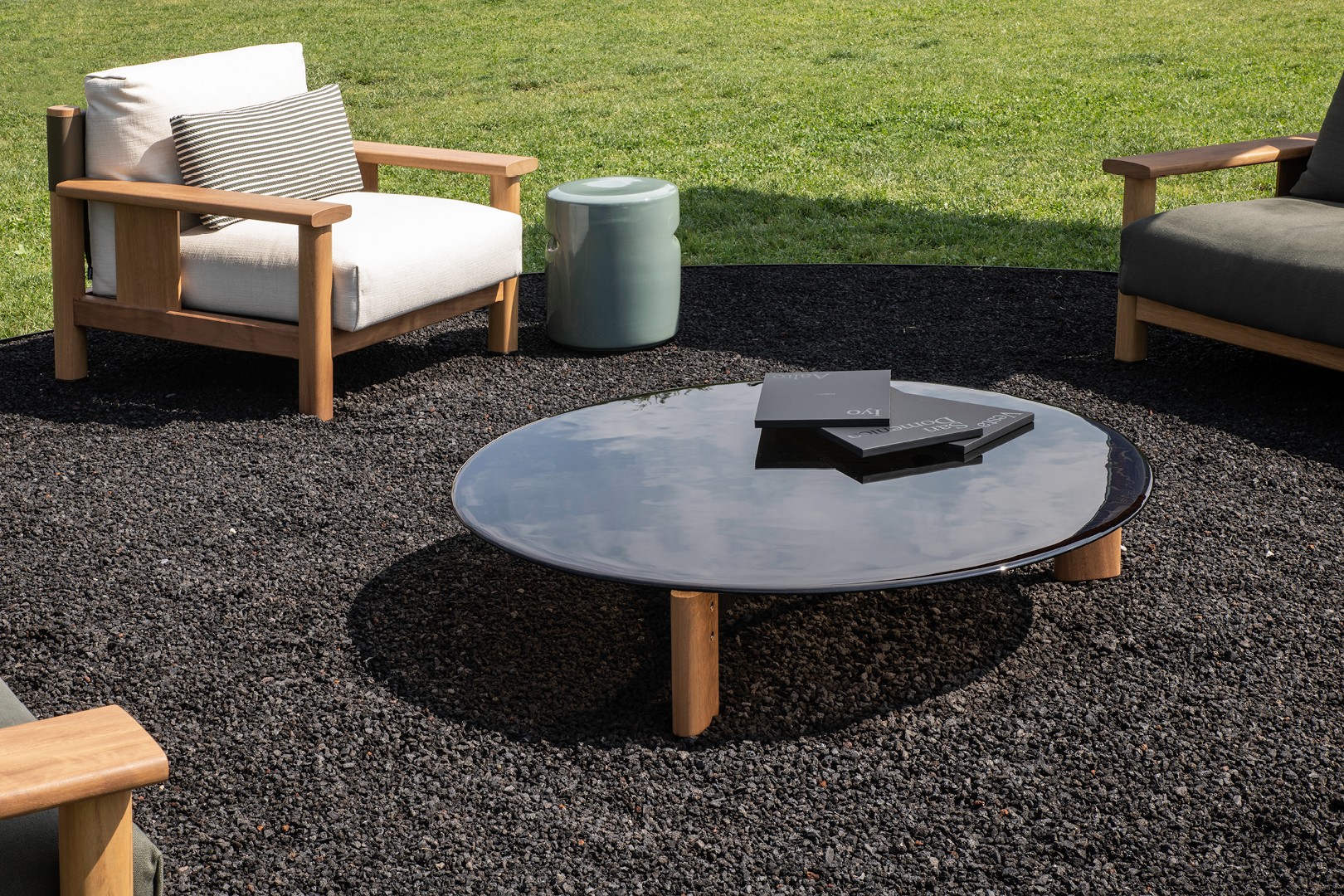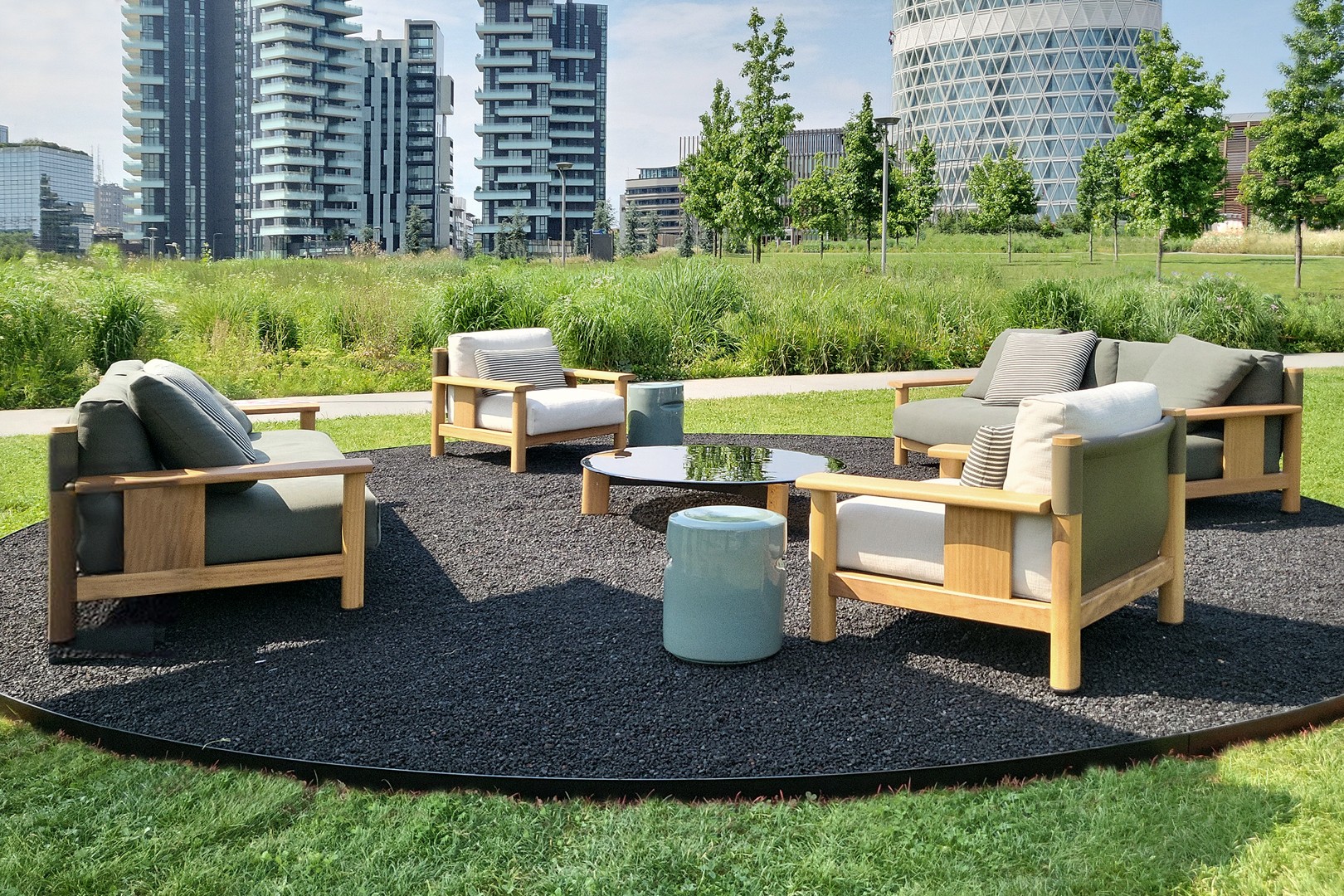 BAM Open Air
June 7–10
Library of Trees
Milan