Poliform Shanghai
The new Poliform Shanghai store, takes part in the energetic, dynamic atmosphere of the district in which it is placed, Laoximen, offering an exclusive destination for lovers of the best design, as well as sector professionals.
The architecture epitomizes this innovative spirit: a block of glass with an area of over 1000 square meters on two levels, rhythmically paced on the outside by pale stone panels, bearing the Poliform logo and vertical slats of natural wood for a brise-soleil effect. The enclosure creates a weave of geometric lines, full and empty volumes, translated into dramatic games of light and shadow in the interiors. In perfect continuity, the materials of the façade return inside – natural oak for the walls and stairwell, stone floors – while at the same time reflecting the style of Poliform showrooms around the world.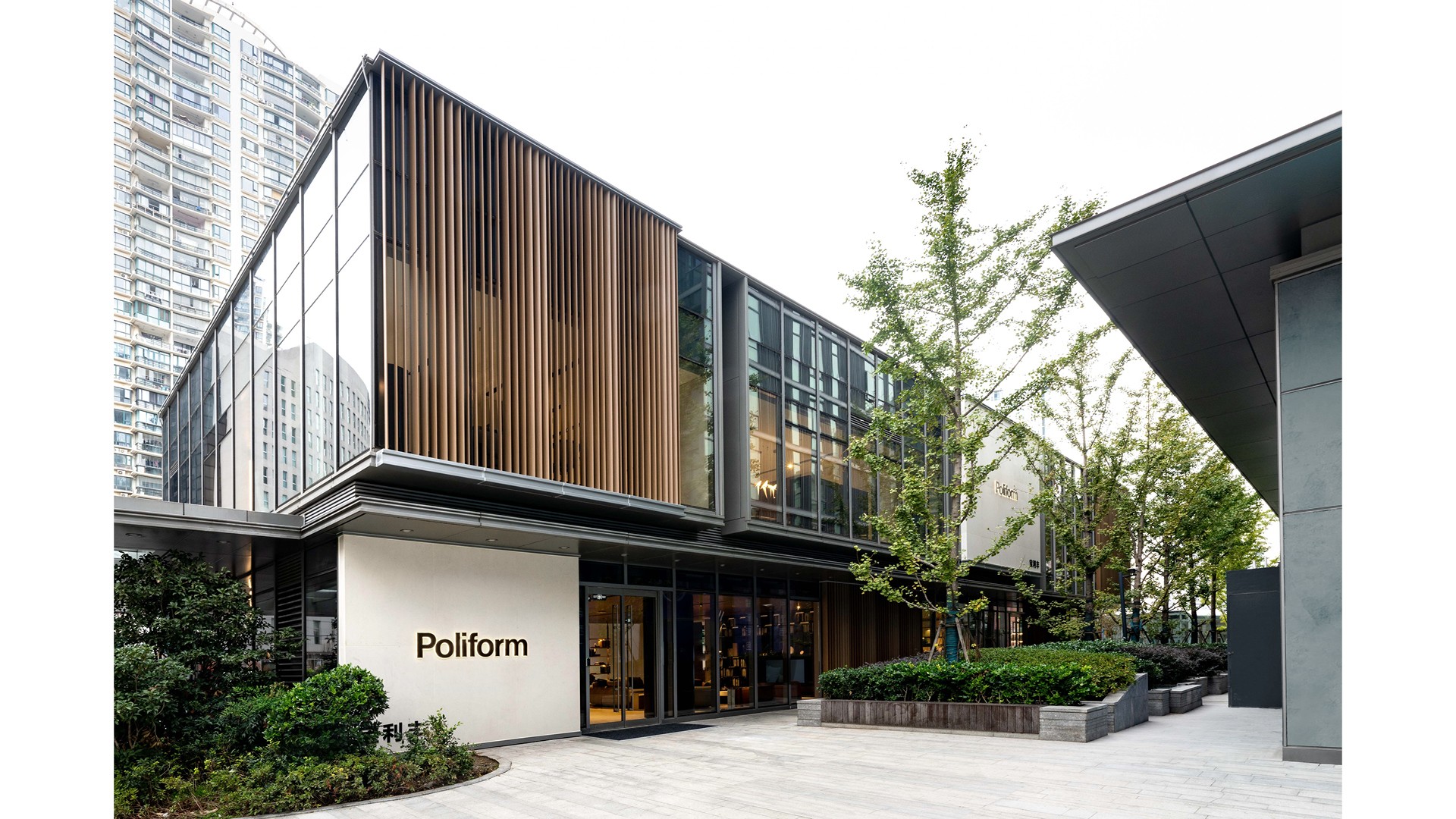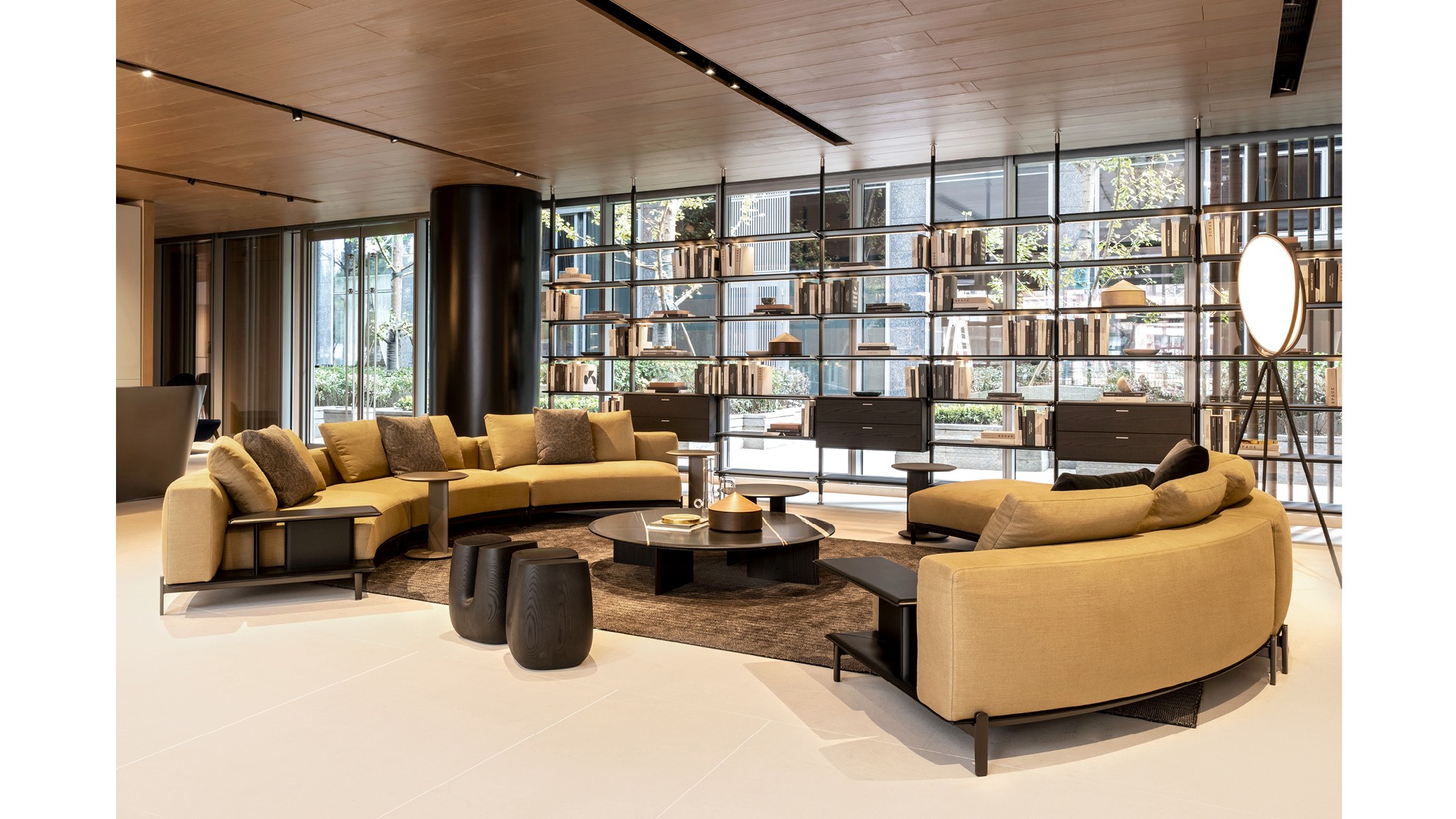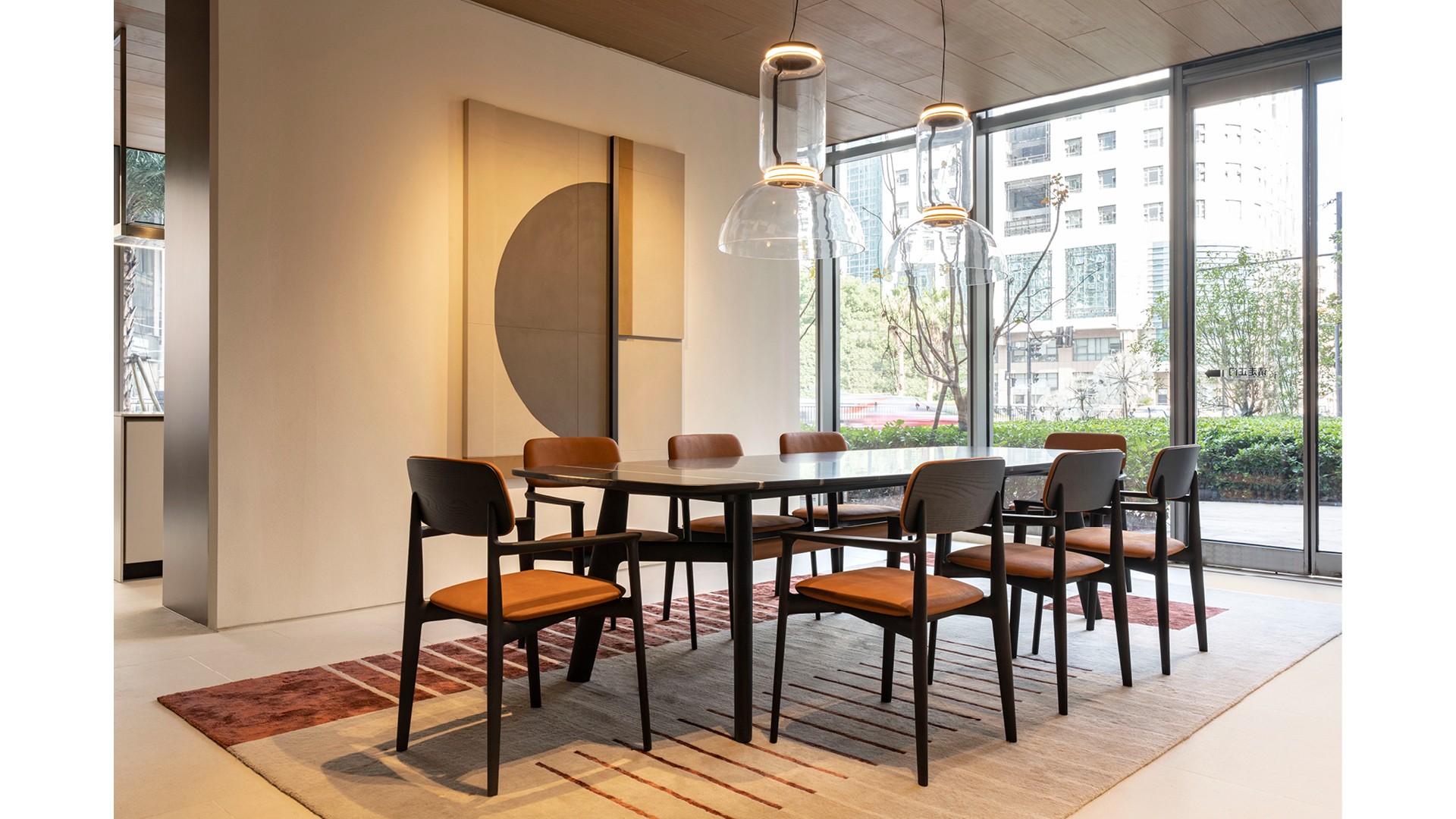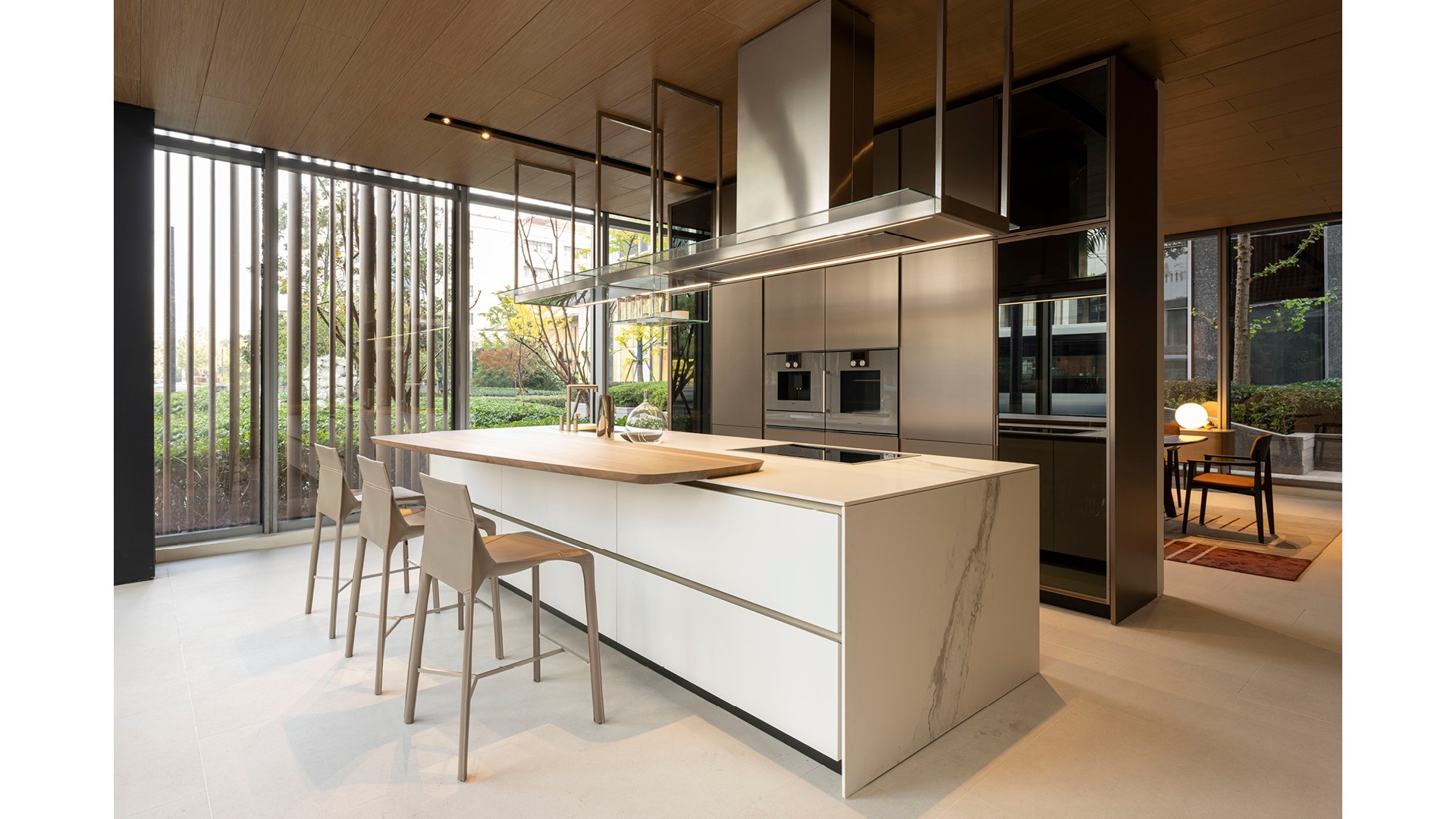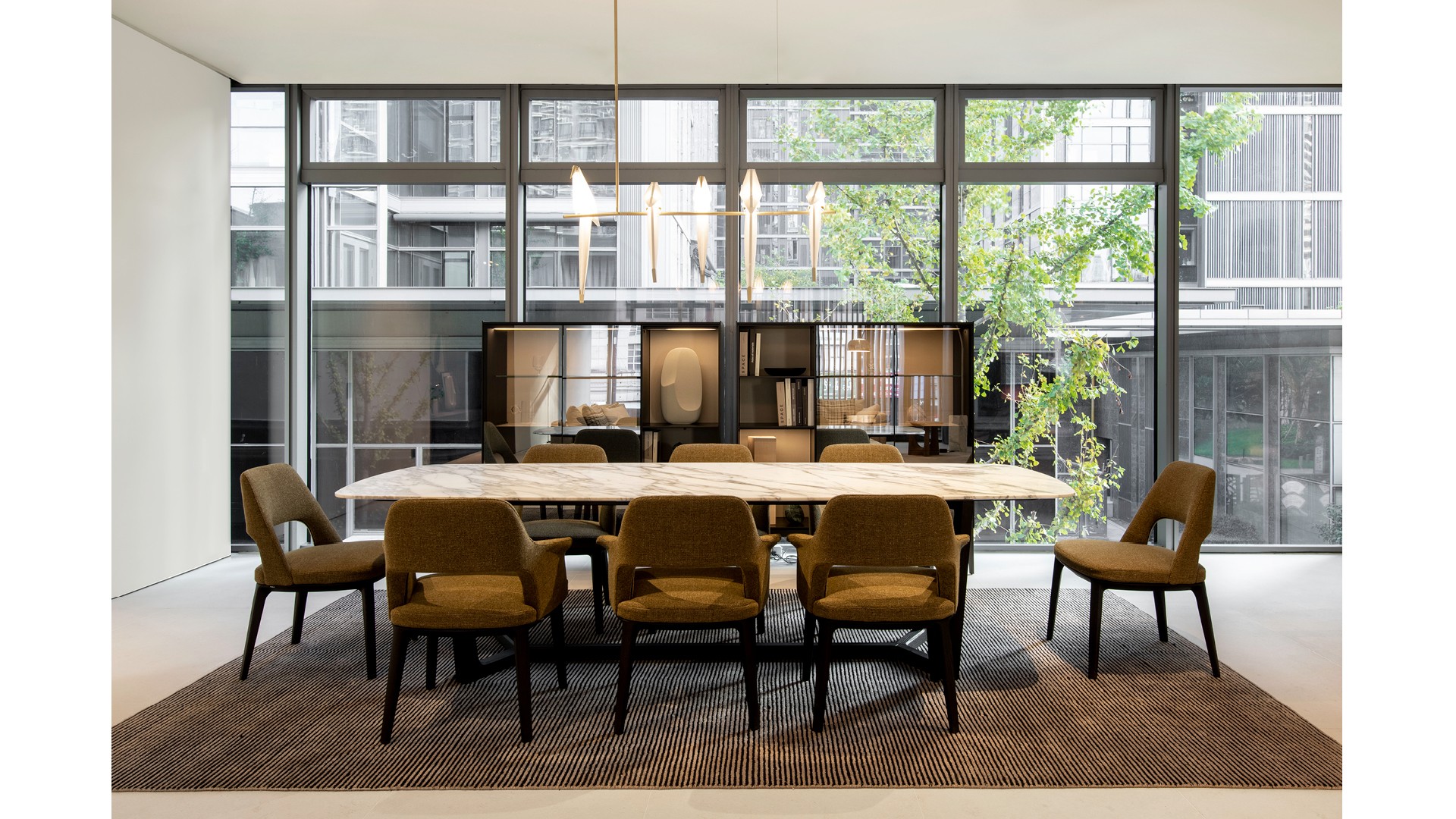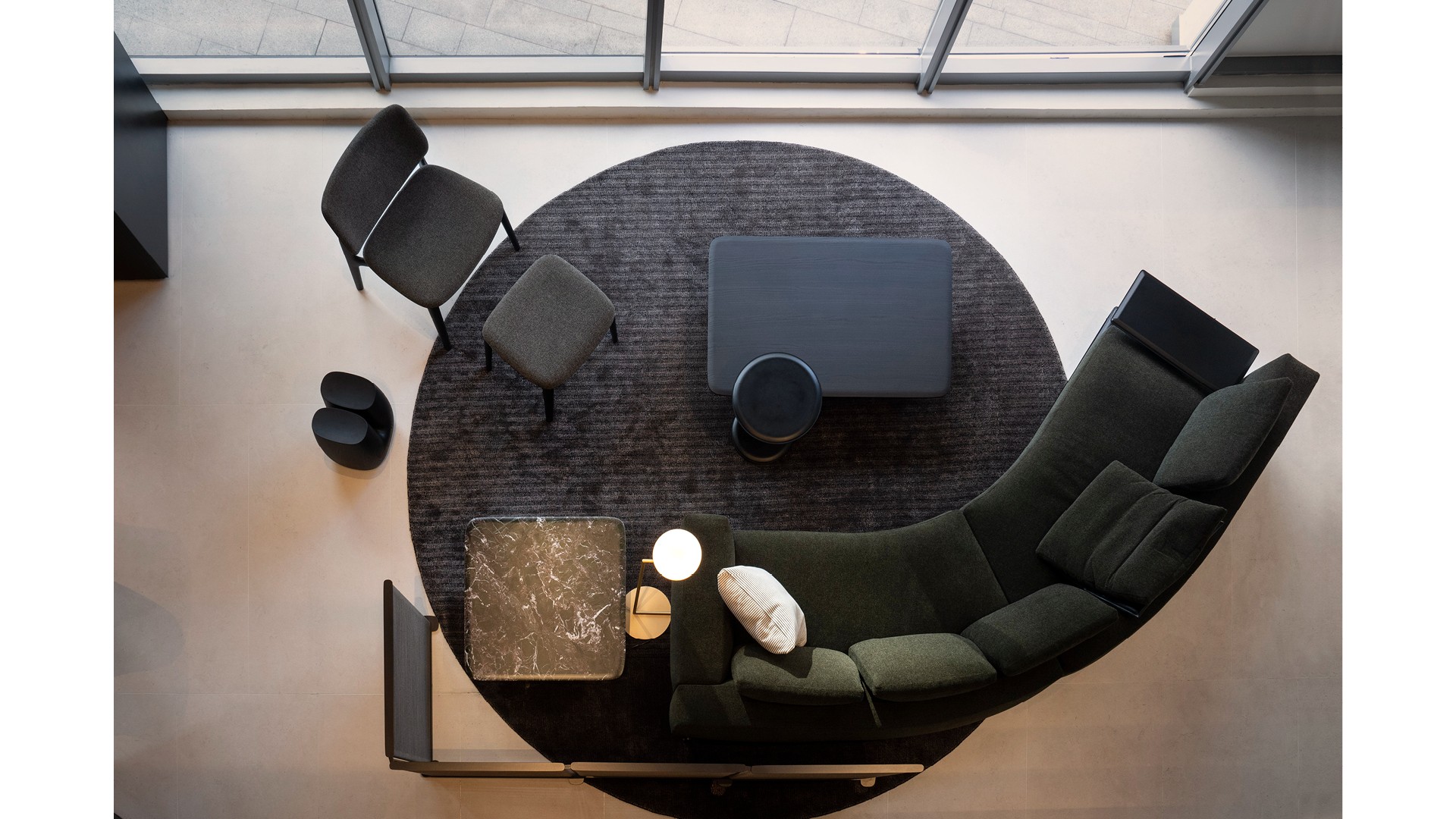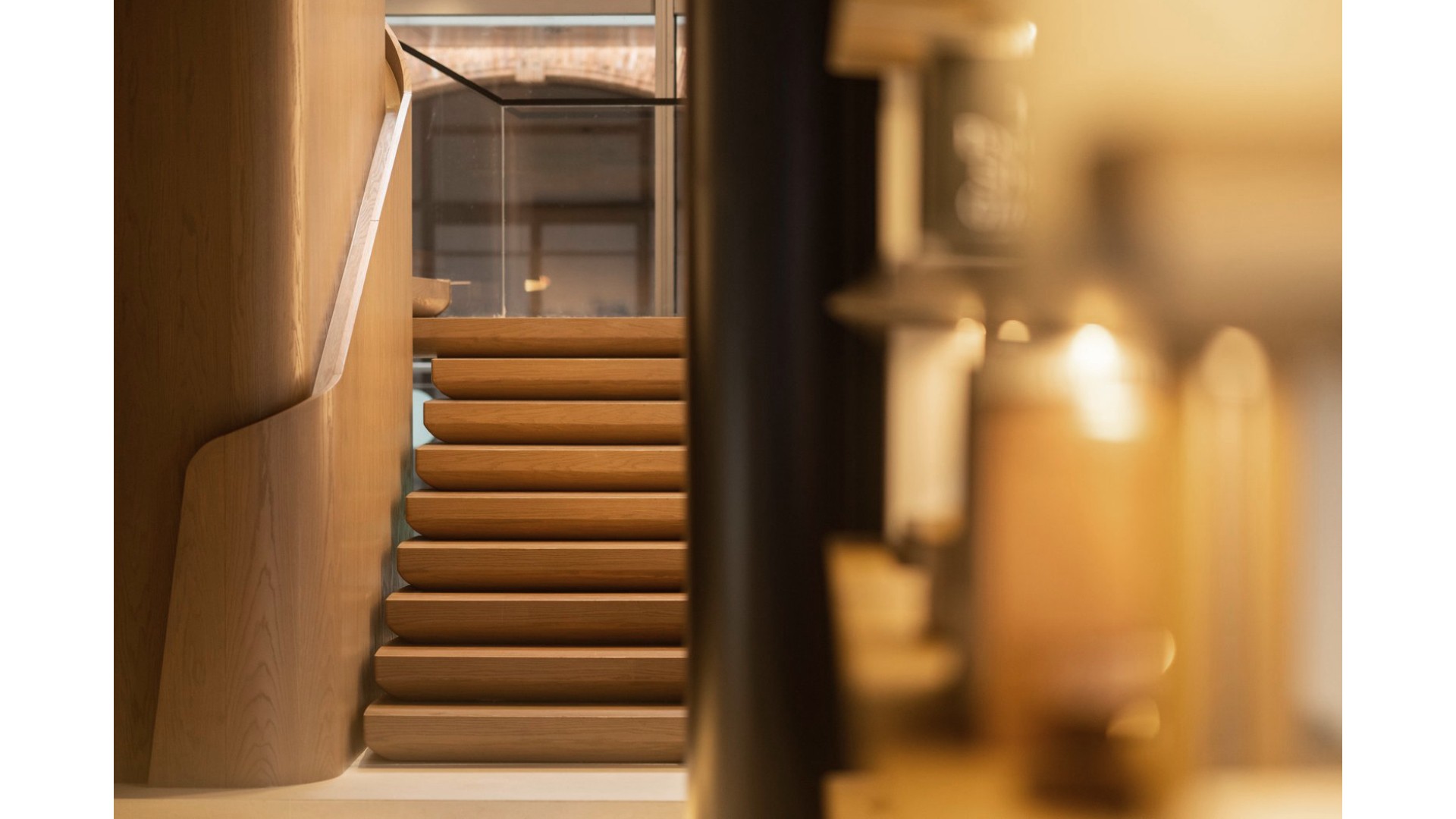 The structure immediately suggested the idea of a glass coffer, in the midst of the grand theater of buildings in Shanghai. During the day the context is directly perceived from the inside; at night, the store itself lights up, becoming not only visible but also a part of the spectacle: there are no longer any spatial limits, and this is the idea we have attempted to emphasize. Created in collaboration with the long-term partner Spiga, Poliform Shanghai Fuxing store is an interactive manifesto of Poliform's overall habitat narrative.