Incontri
in Paris
Poliform's communication project is staged in Paris.
After London, it's time for Paris. The French capital is the second international destination to host "Incontri (Encounters)", Poliform's communication project that explores new forms of creativity and planning through comparison with new faces and new worlds. Officially debuted in London in September, "Incontri" is now presented to the refined Parisian public in a communion of visions and intentions. Blurring the boundaries of fashion, art, photography and design, in a mixture of curious experimentalism, Poliform's project combines with the cultural fervour that has made the history of the Ville Lumière famous and eternal.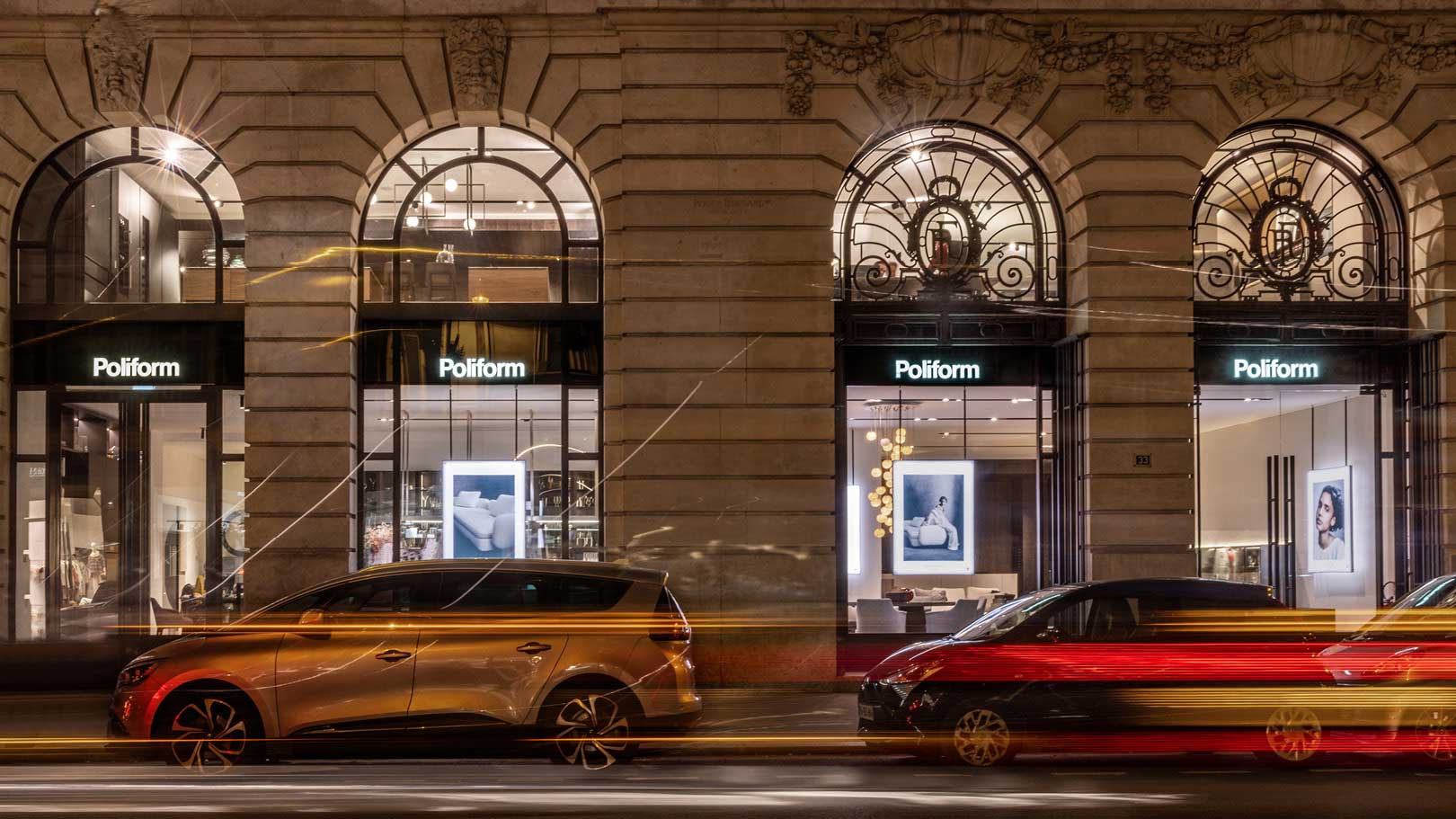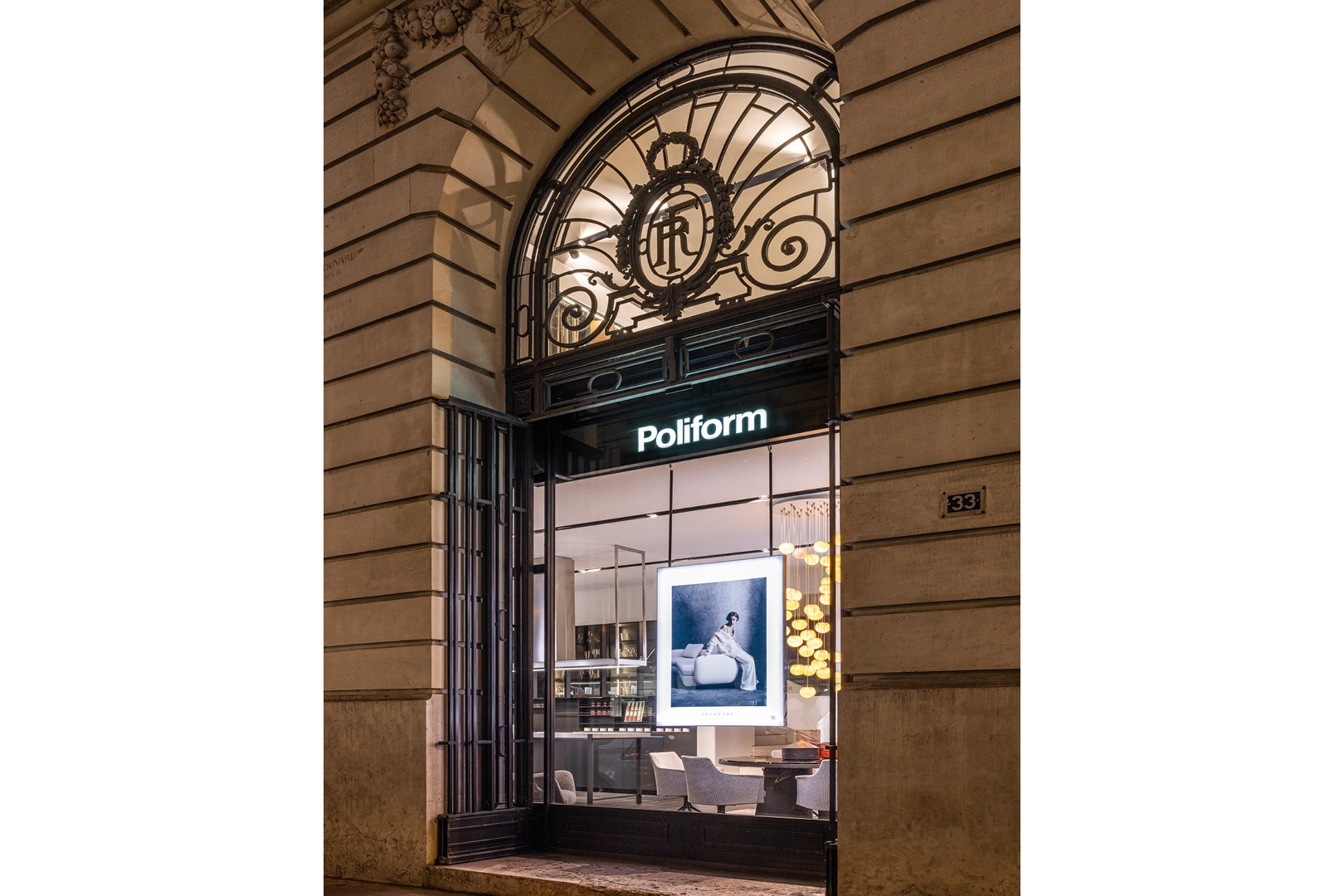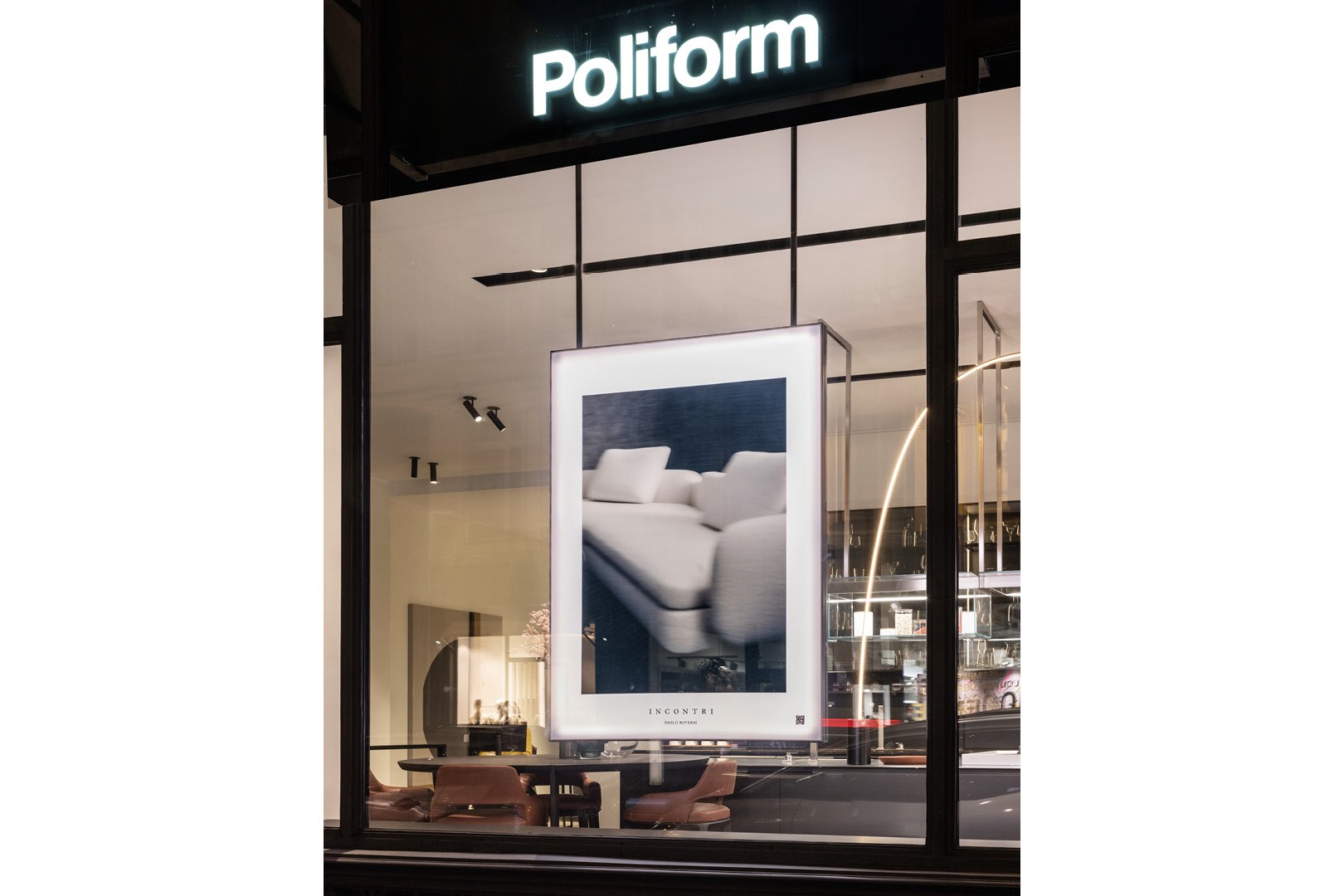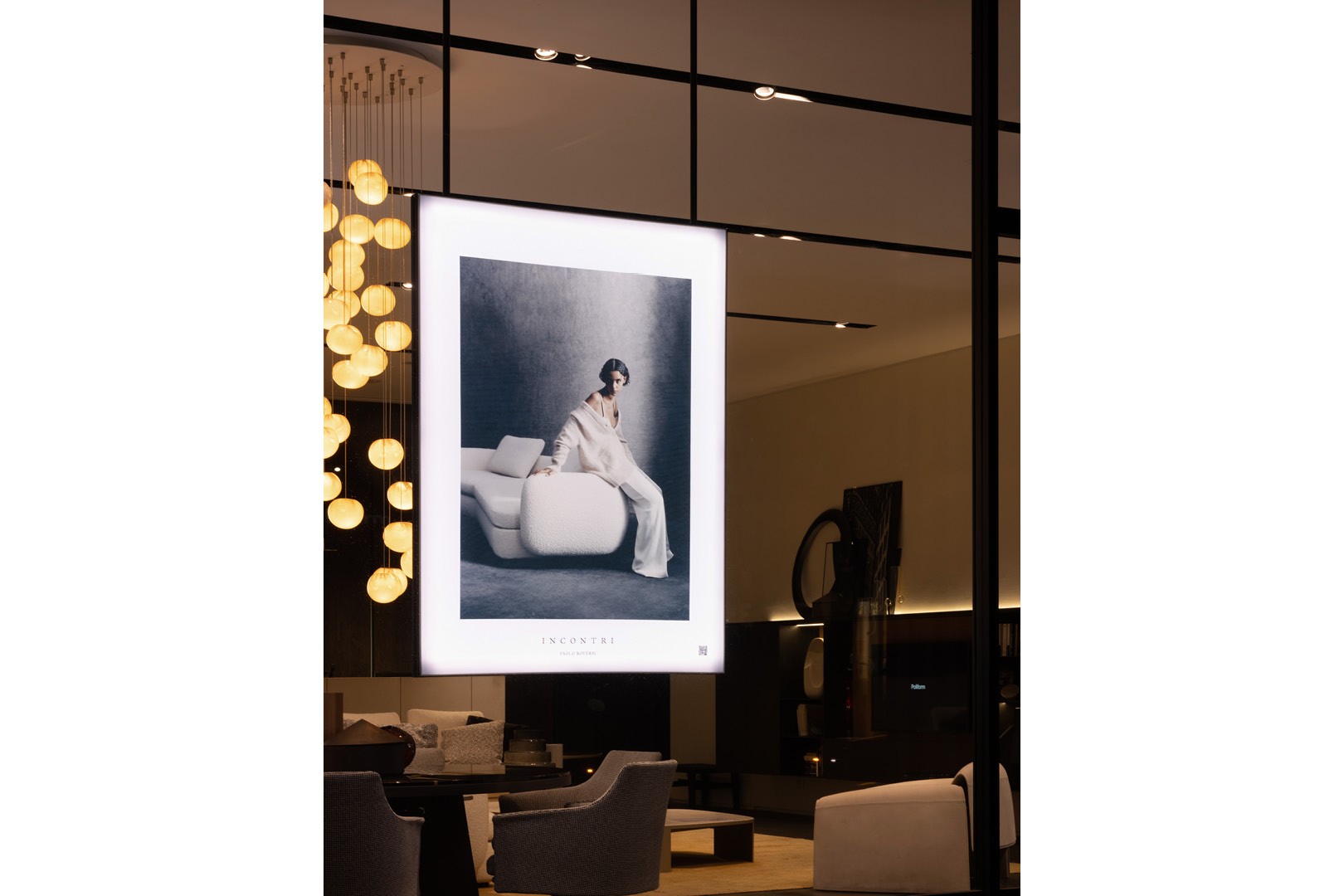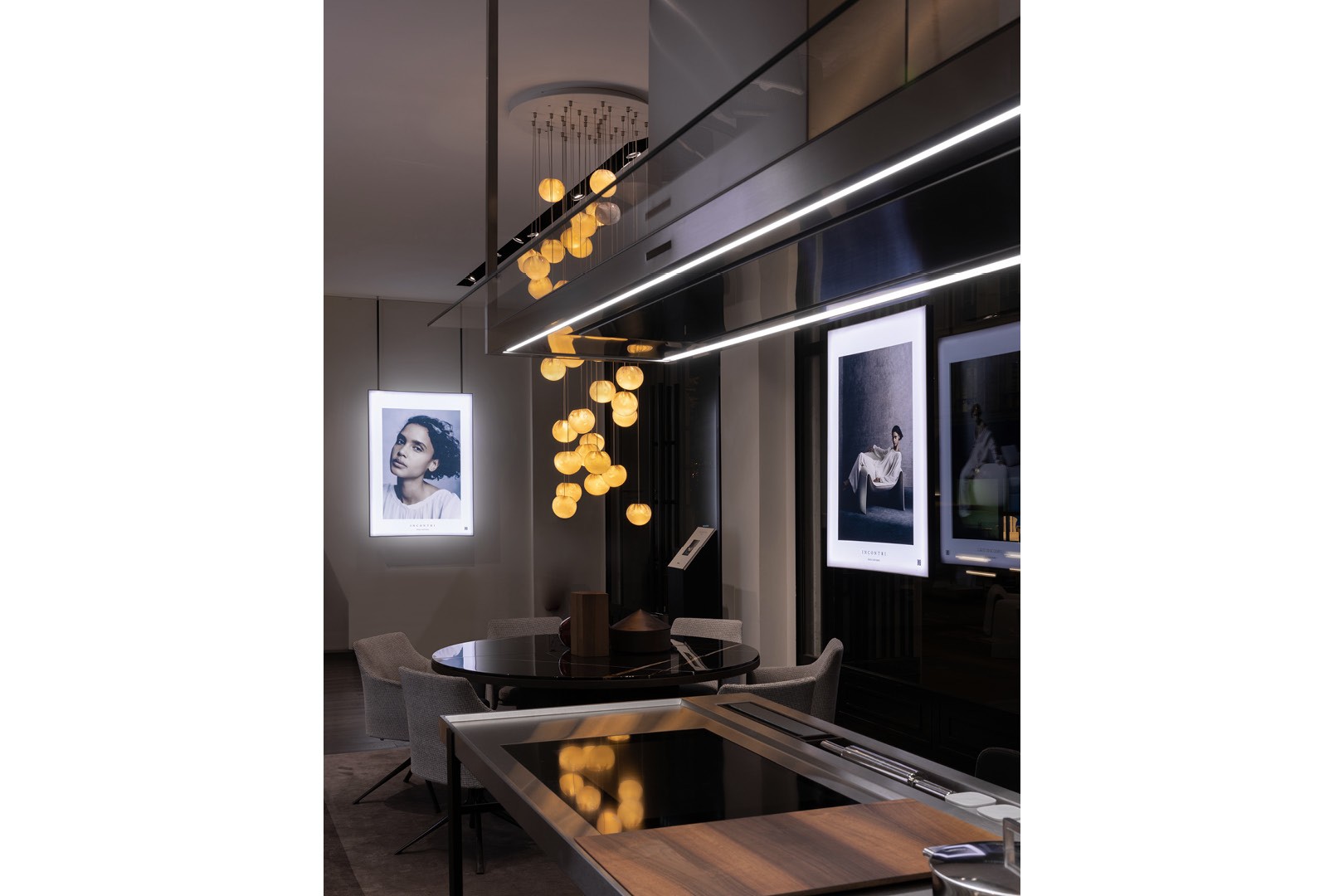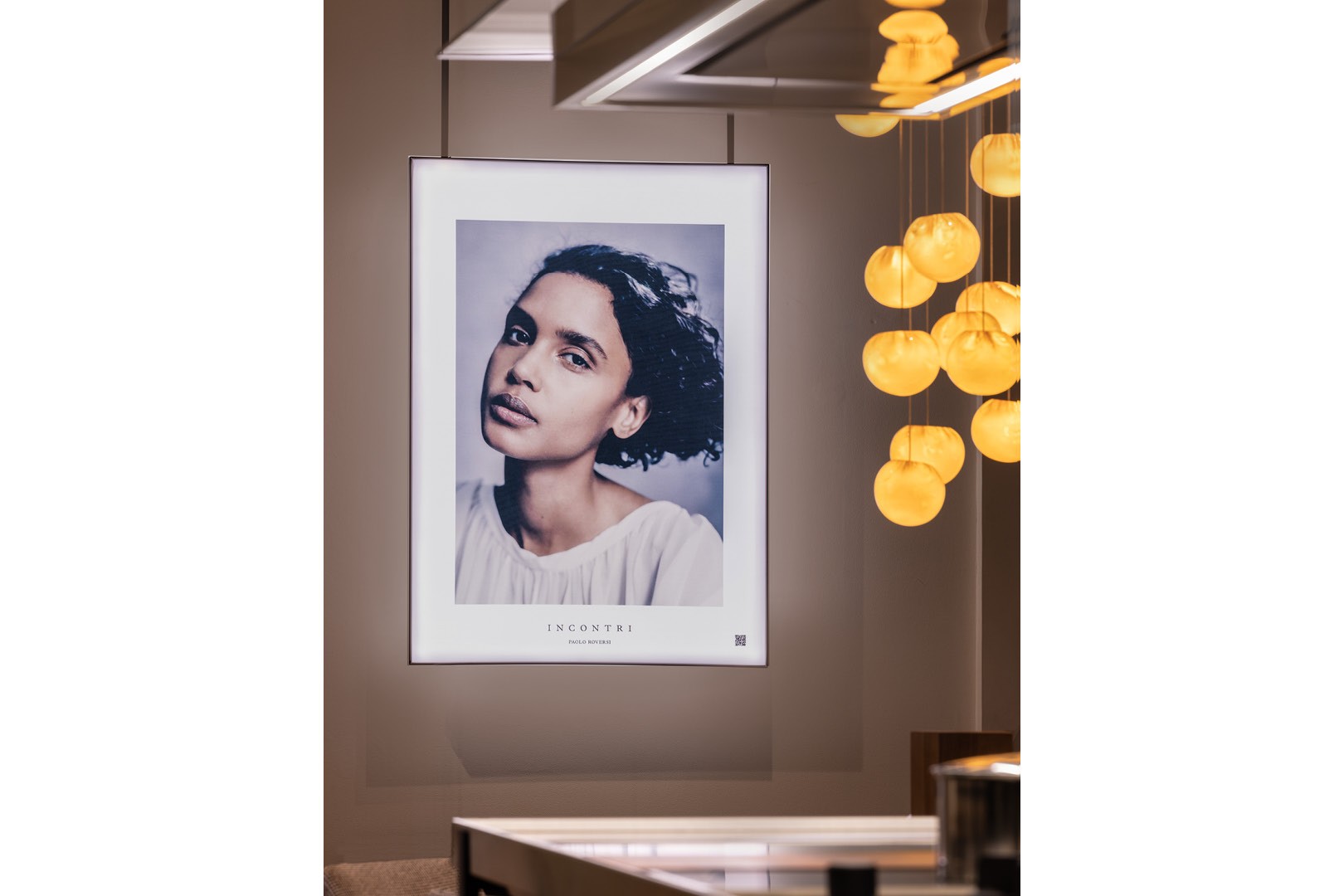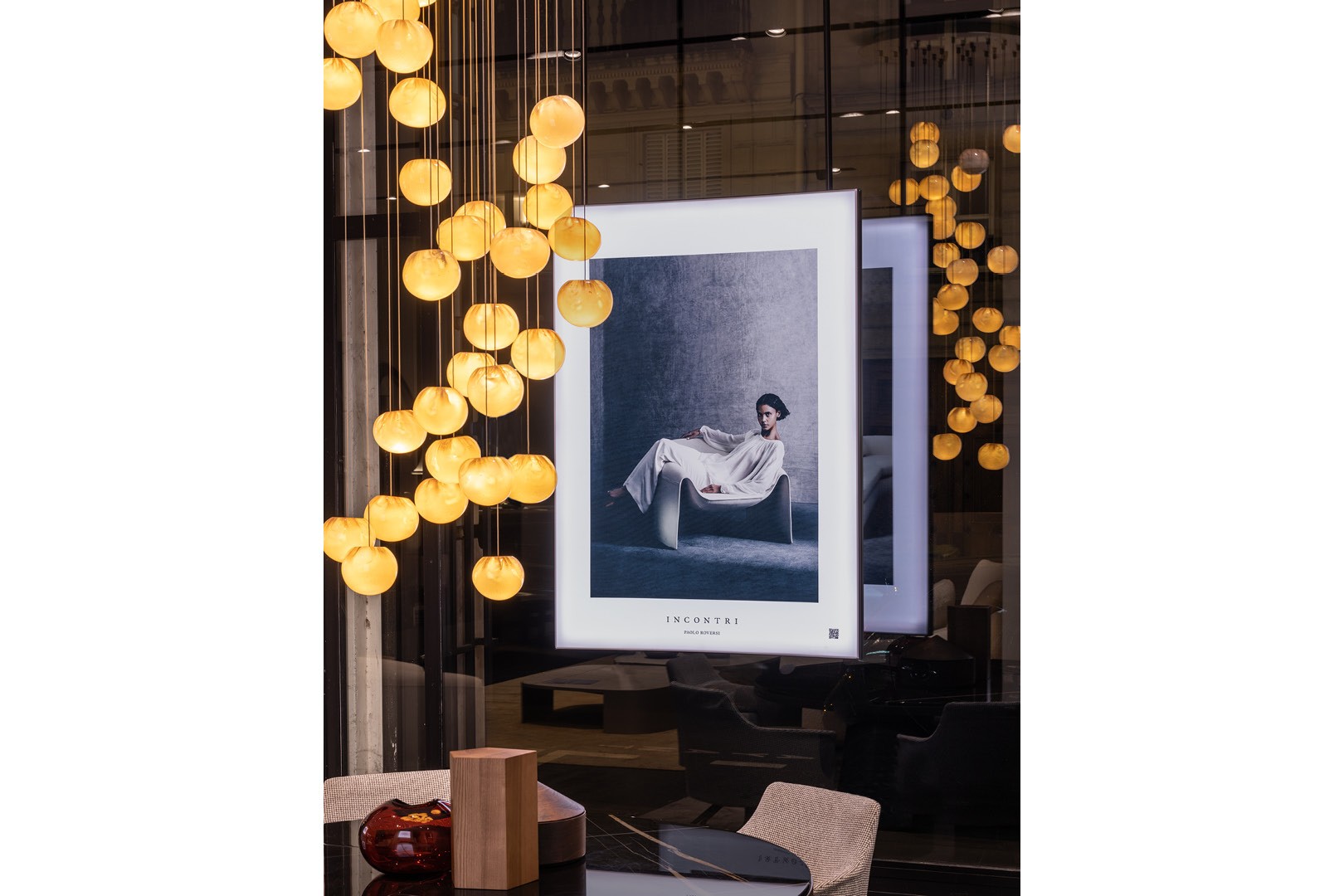 At 33 Rue du Bac, Poliform staged its first "encounter", created with Paolo Roversi. The windows of the Poliform Paris showroom shine with charm through the shots of the photographer, who captures the beauty of models and furnishings, side by side, revealing their hidden soul. These original photographs, which have also become the subjects of the new corporate advertising campaign and of a book entitled "Incontri", are enclosed in special lightboxes visible from the outside, so that the magic of these artistic works is shared. The presentation of "Incontri" will then continue, in confidence, at the Hotel de la salle, in Rue de l'université, with a dinner by invitation for exclusive guests who embrace the fields of art, photography and luxury lifestyle publishing. A further opportunity for convivial sociality, at which to develop relationships and inspirations.