Born from a design idea by Poliform, Phoenix is a kitchen that invites you to design your spaces with supreme freedom. This is made possible by the special design of the groove opening, which transforms a technical detail such as the handle, a fundamental element that improves user experience in the kitchen, into an aesthetic detail. In addition to the convenient opening action and easy handling of the door, the handle's linear appearance enriches the composition with a light, contemporary style. Among designers, Phoenix is one of the most popular kitchen models on the market; they appreciate its flexibility and the customisation options of the overall design and finishes.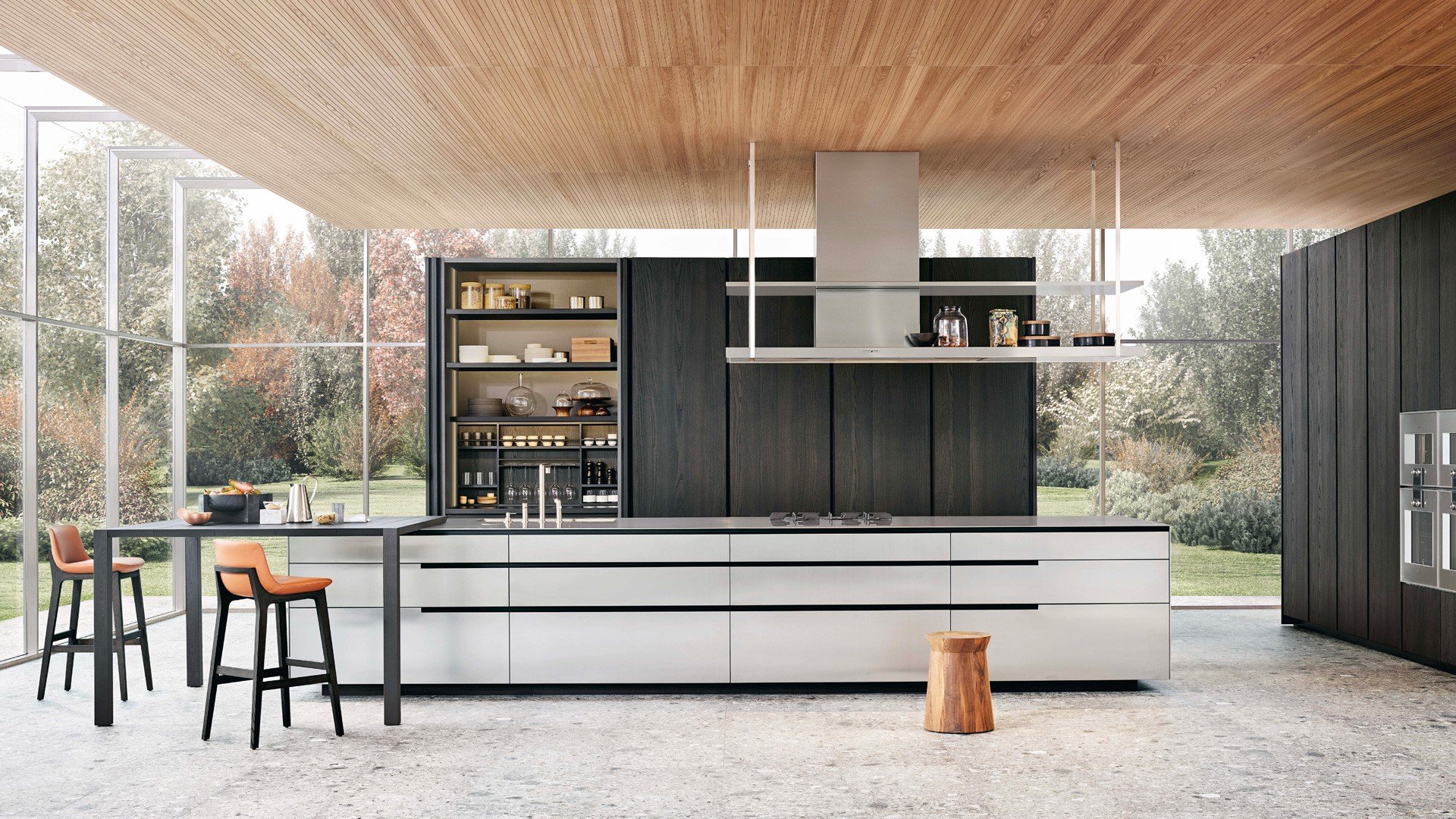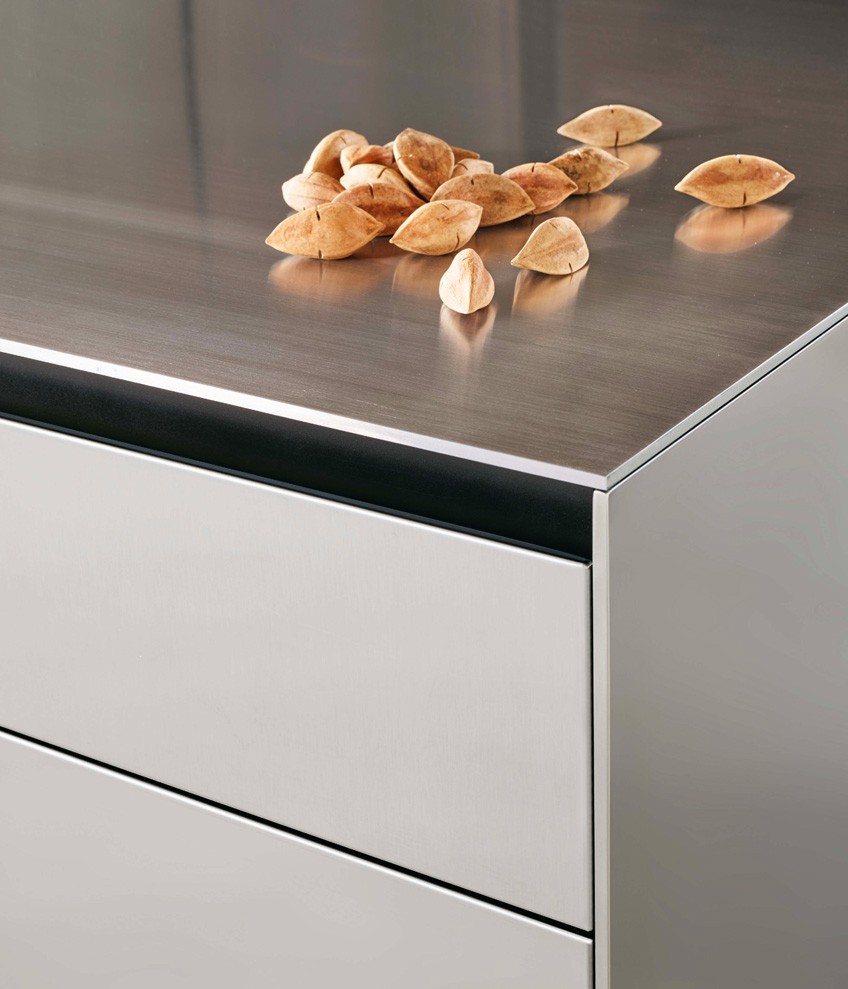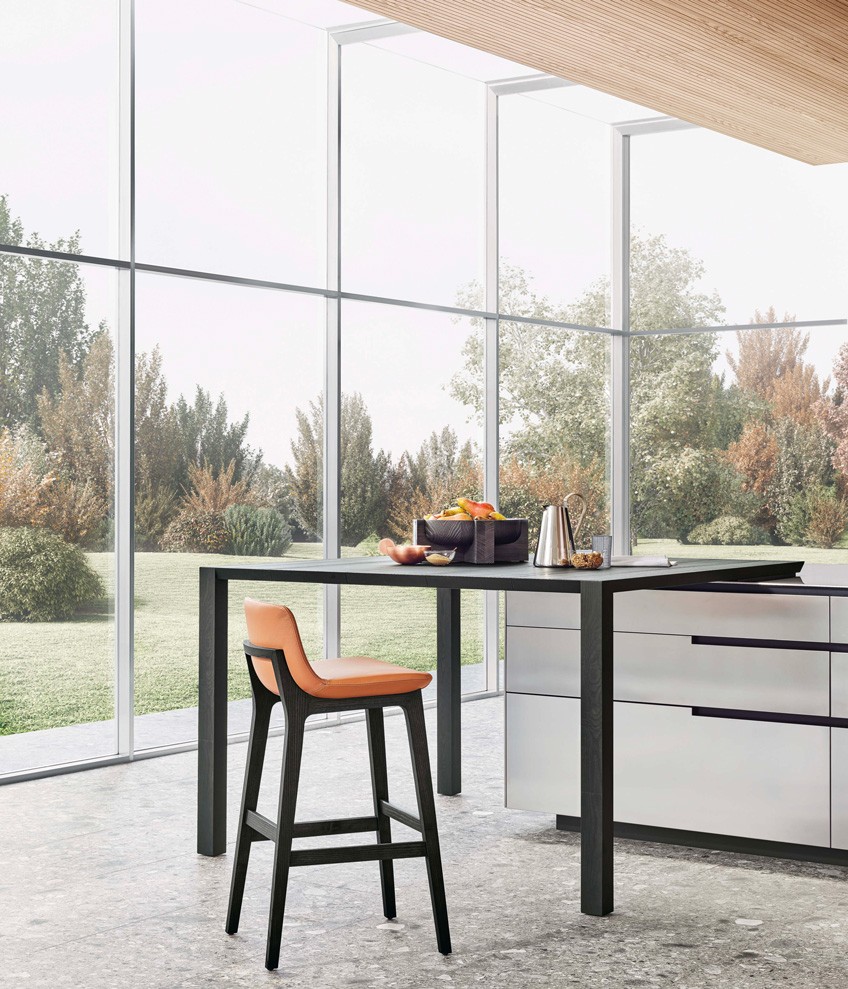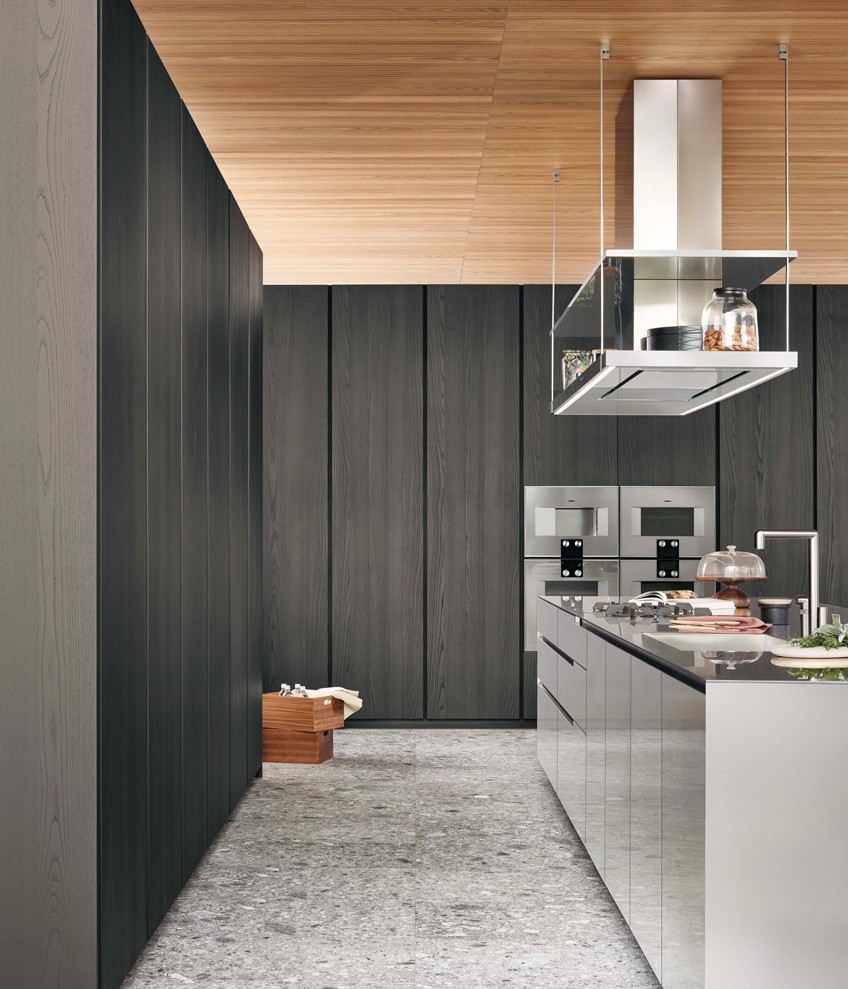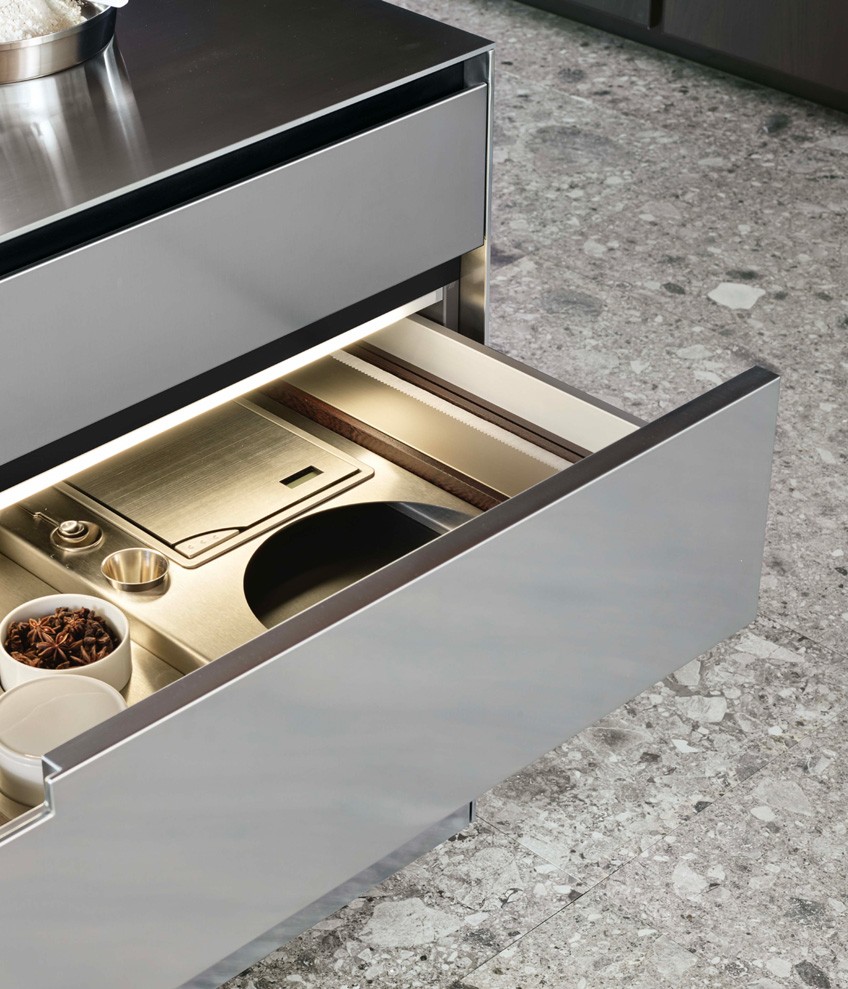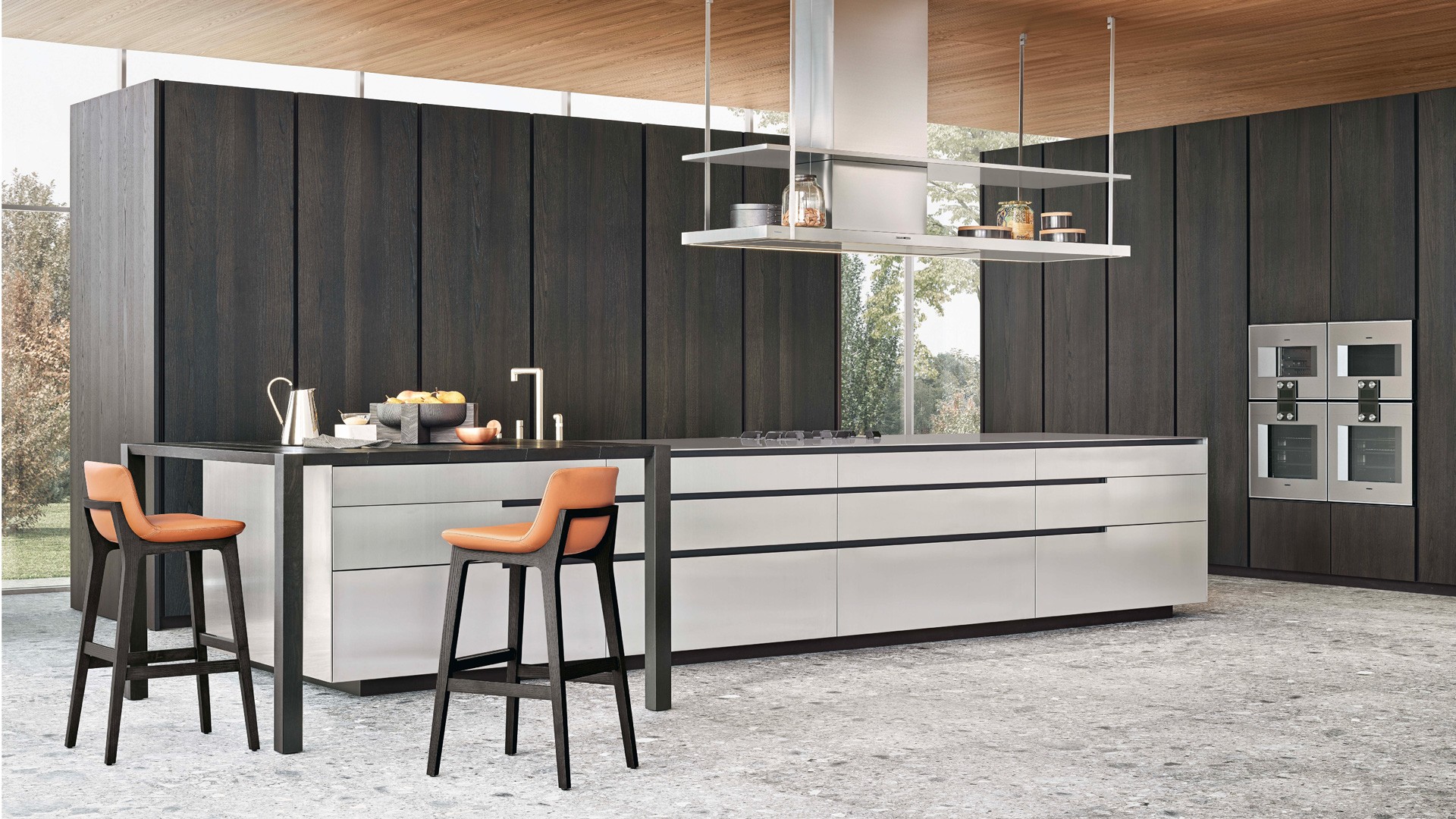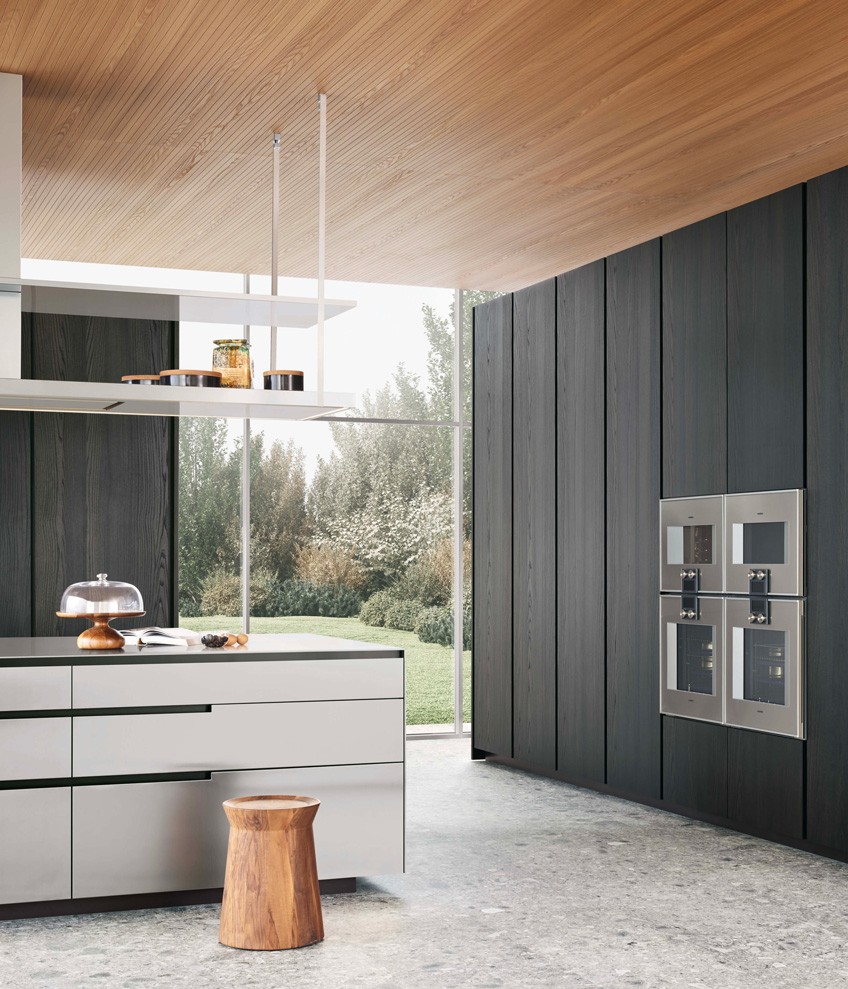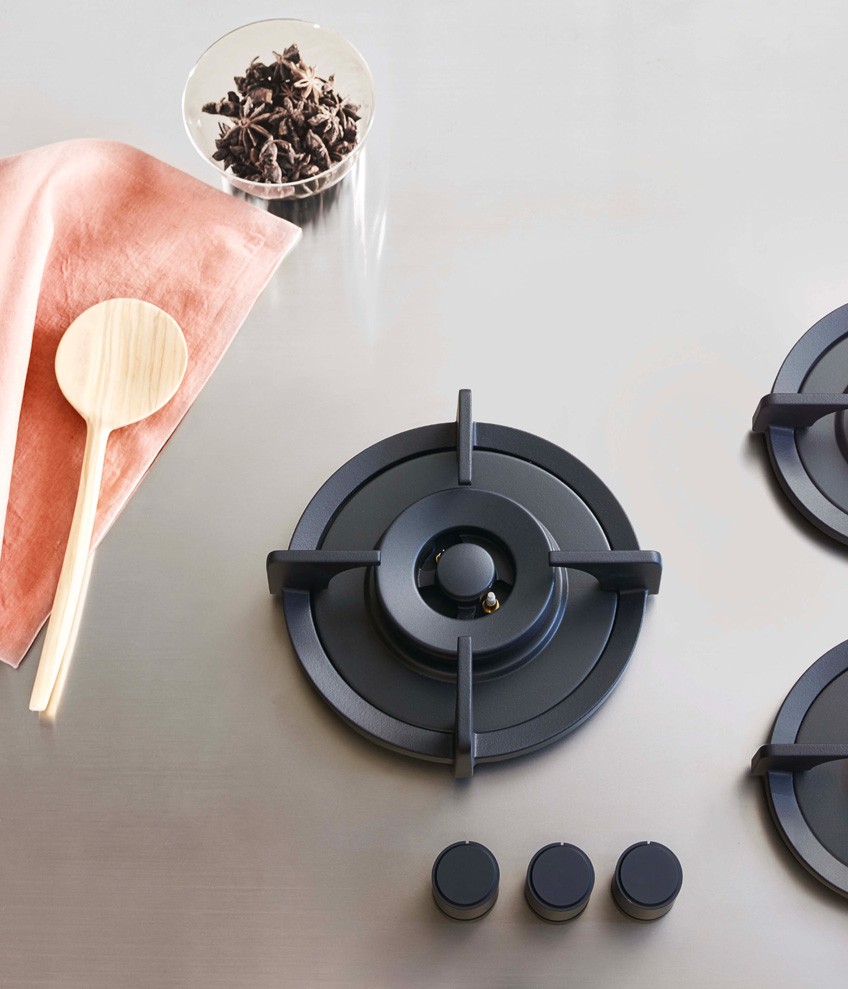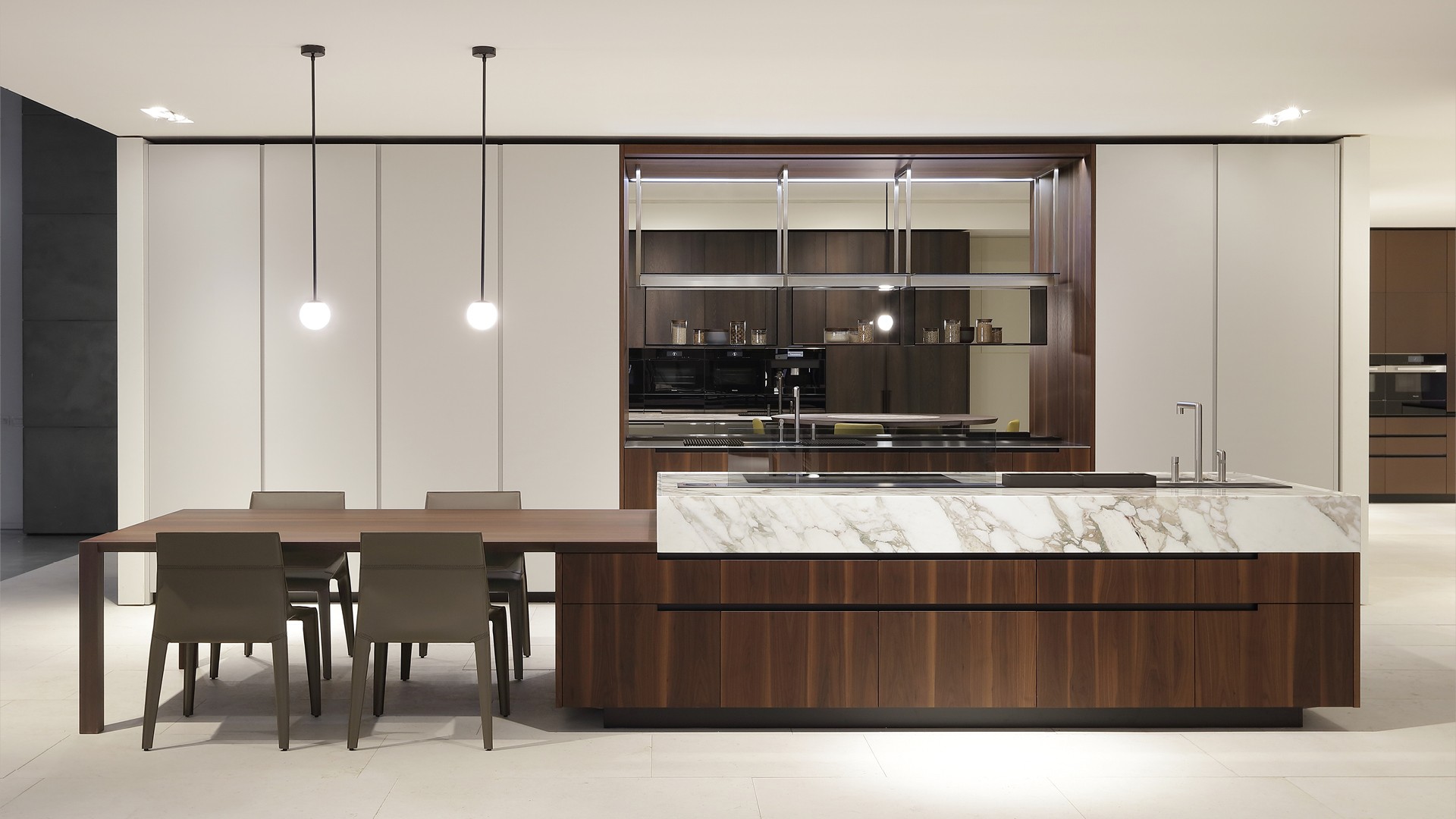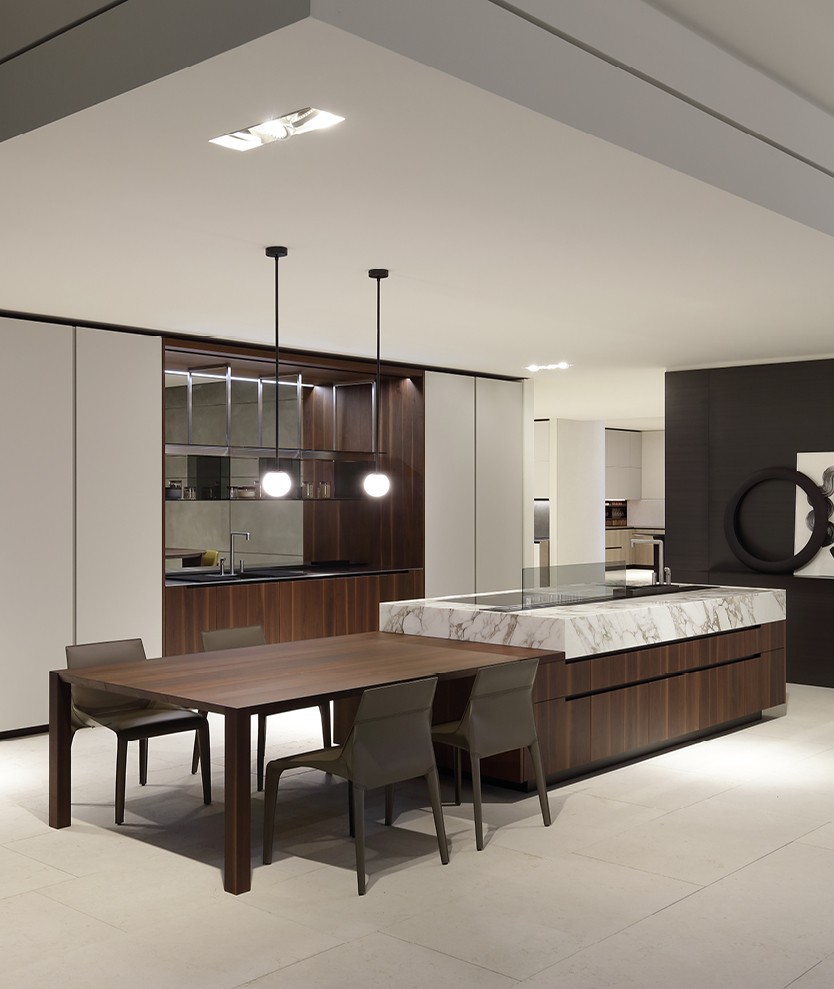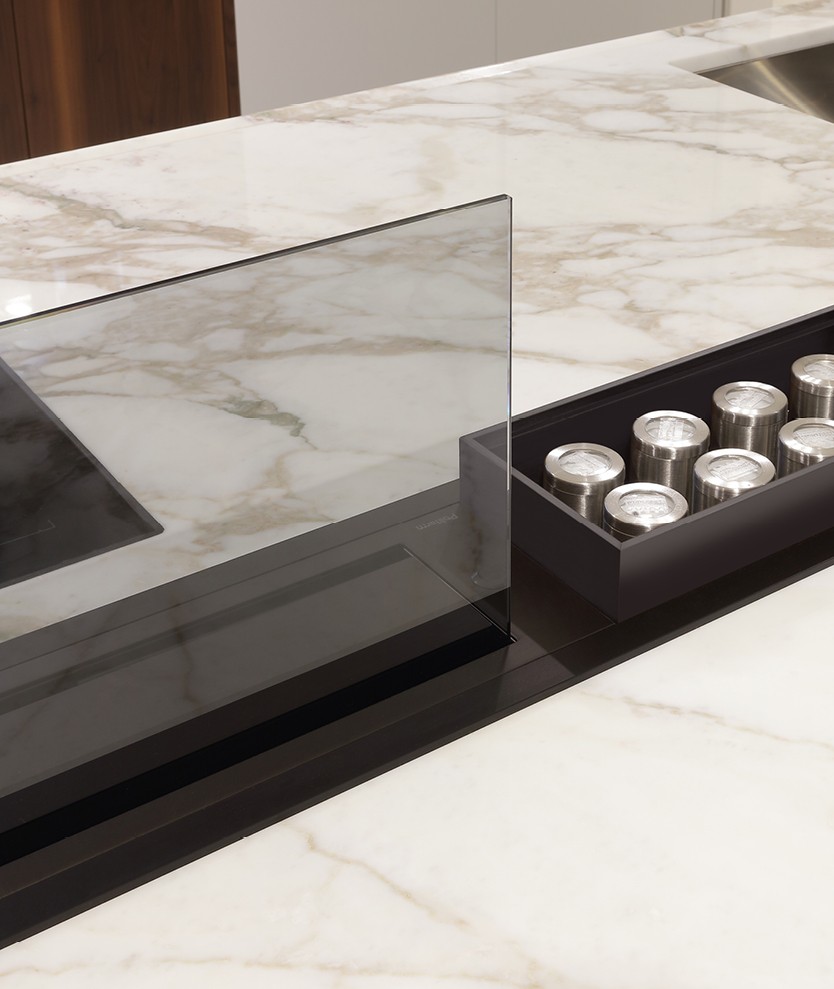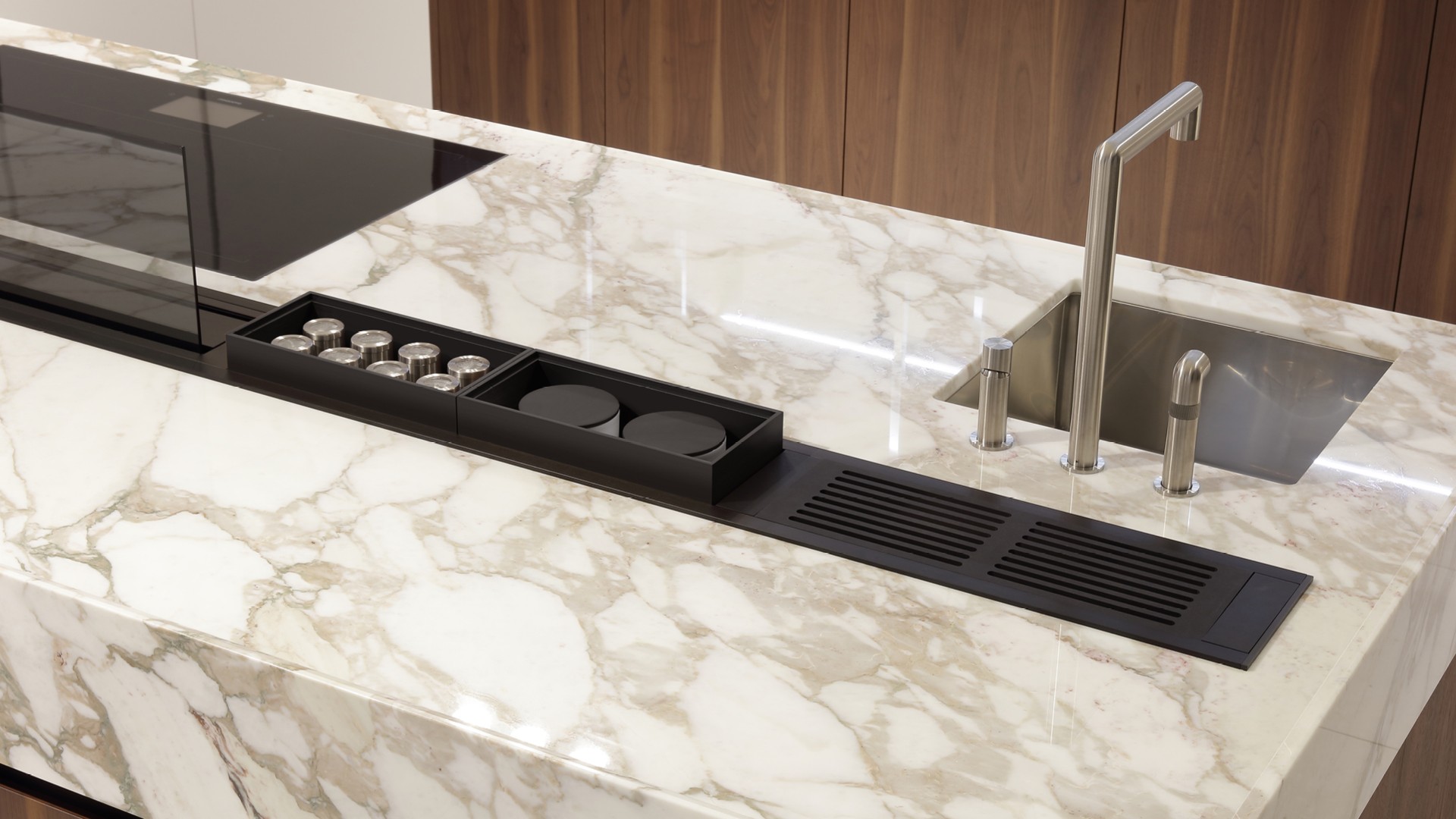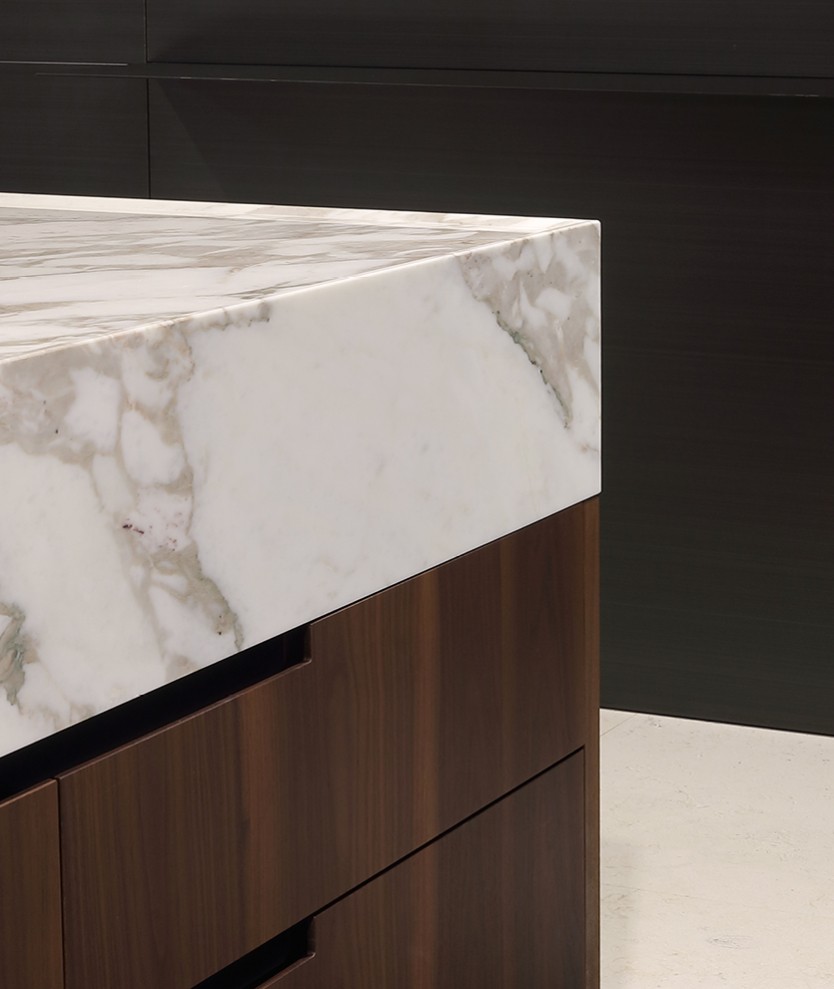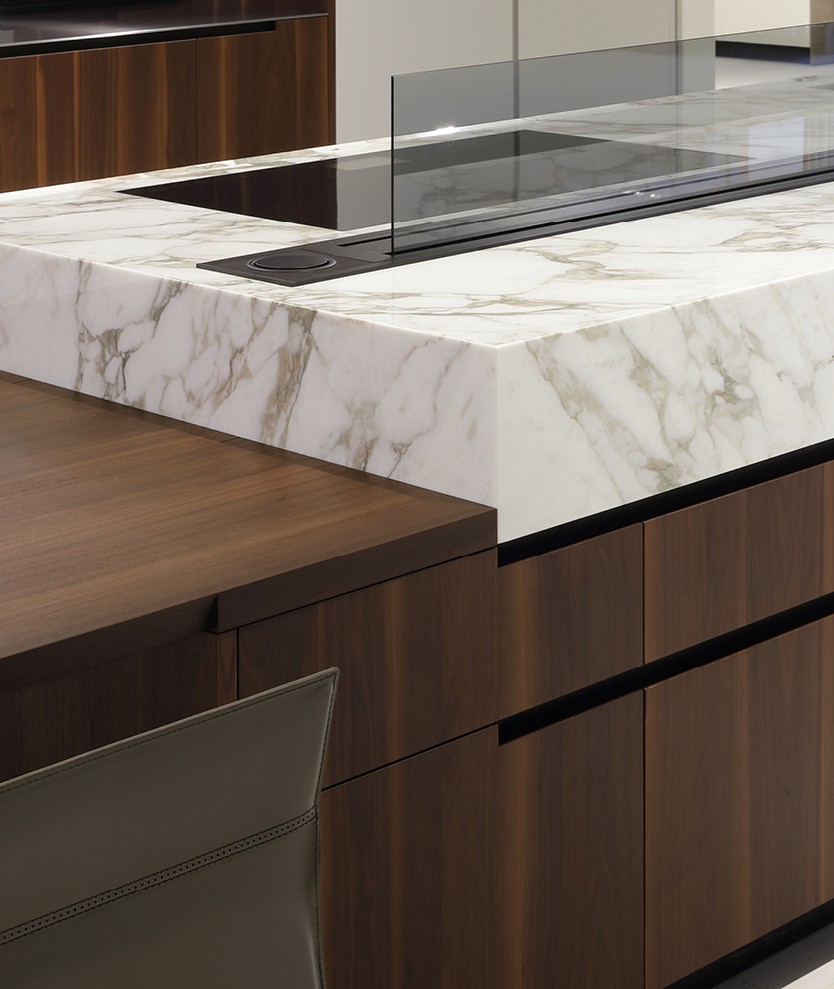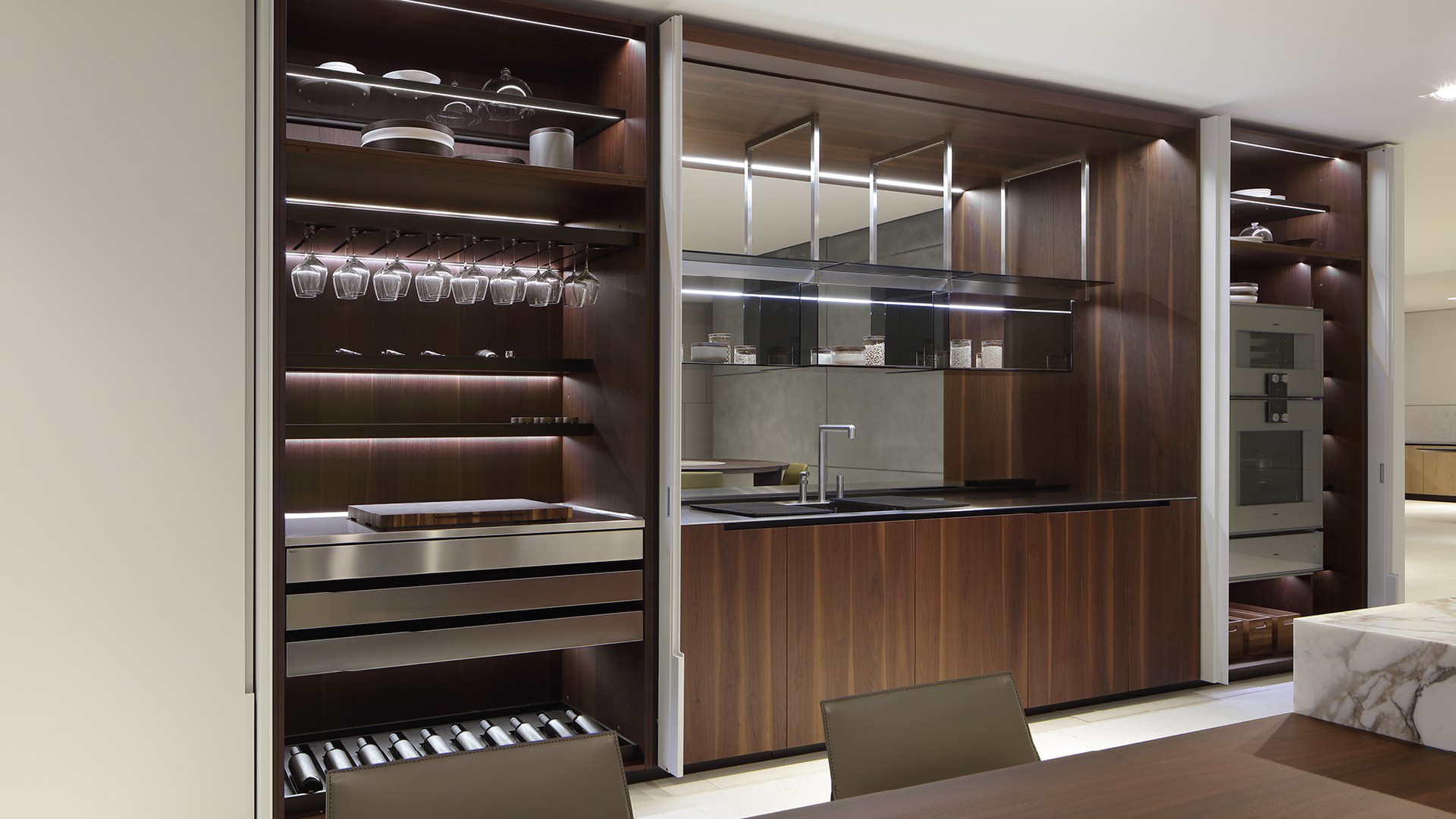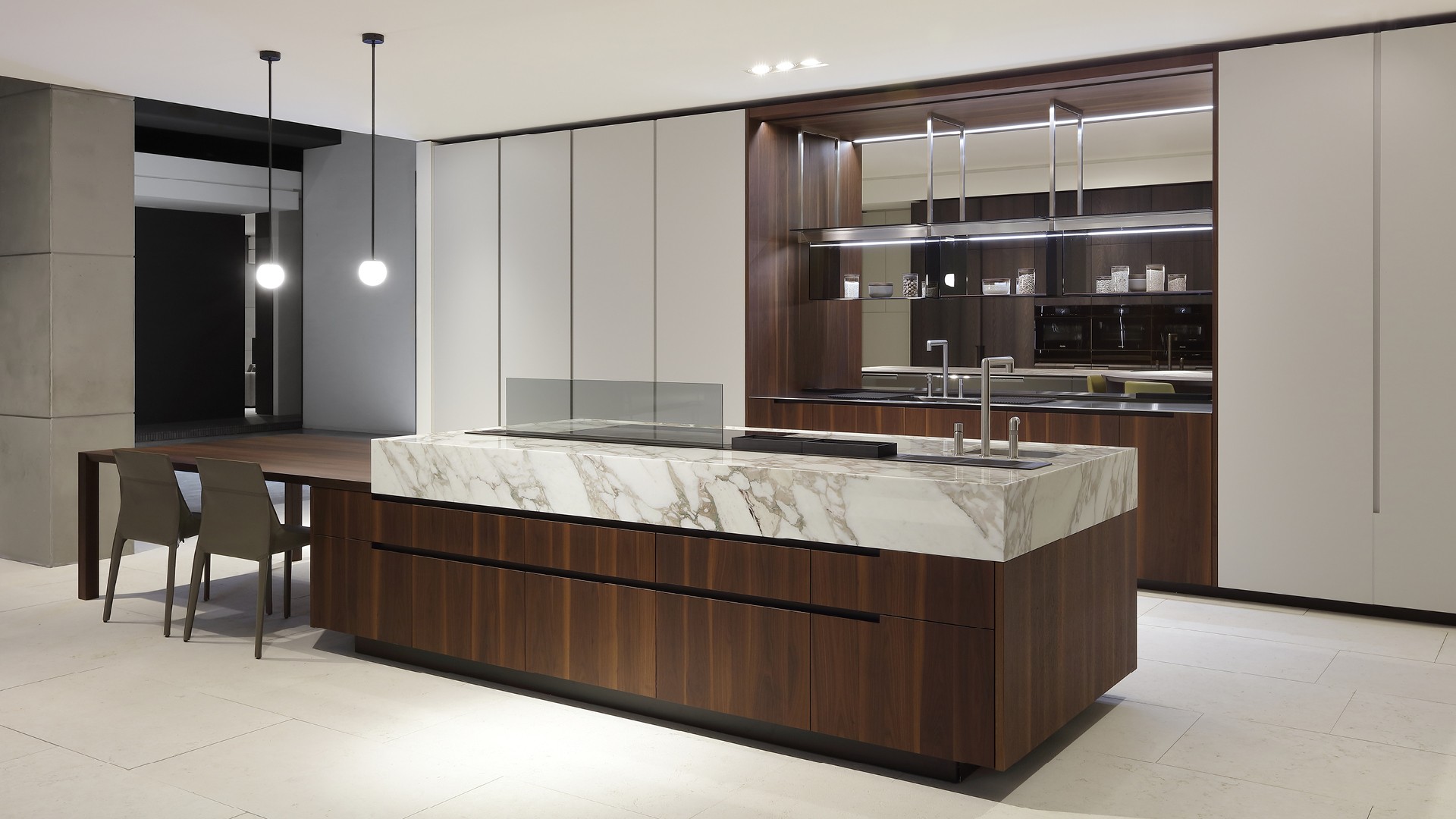 Typology

Kitchen

Door thickness

26 mm - 1"

Top thickness

6-12-20-30-40-52 mm

Base units opening type

With profile

Tall units opening type

With profile and with spacer

Wall units opening type

With profile

Upper elements for tall unit opening type

With profile and with spacer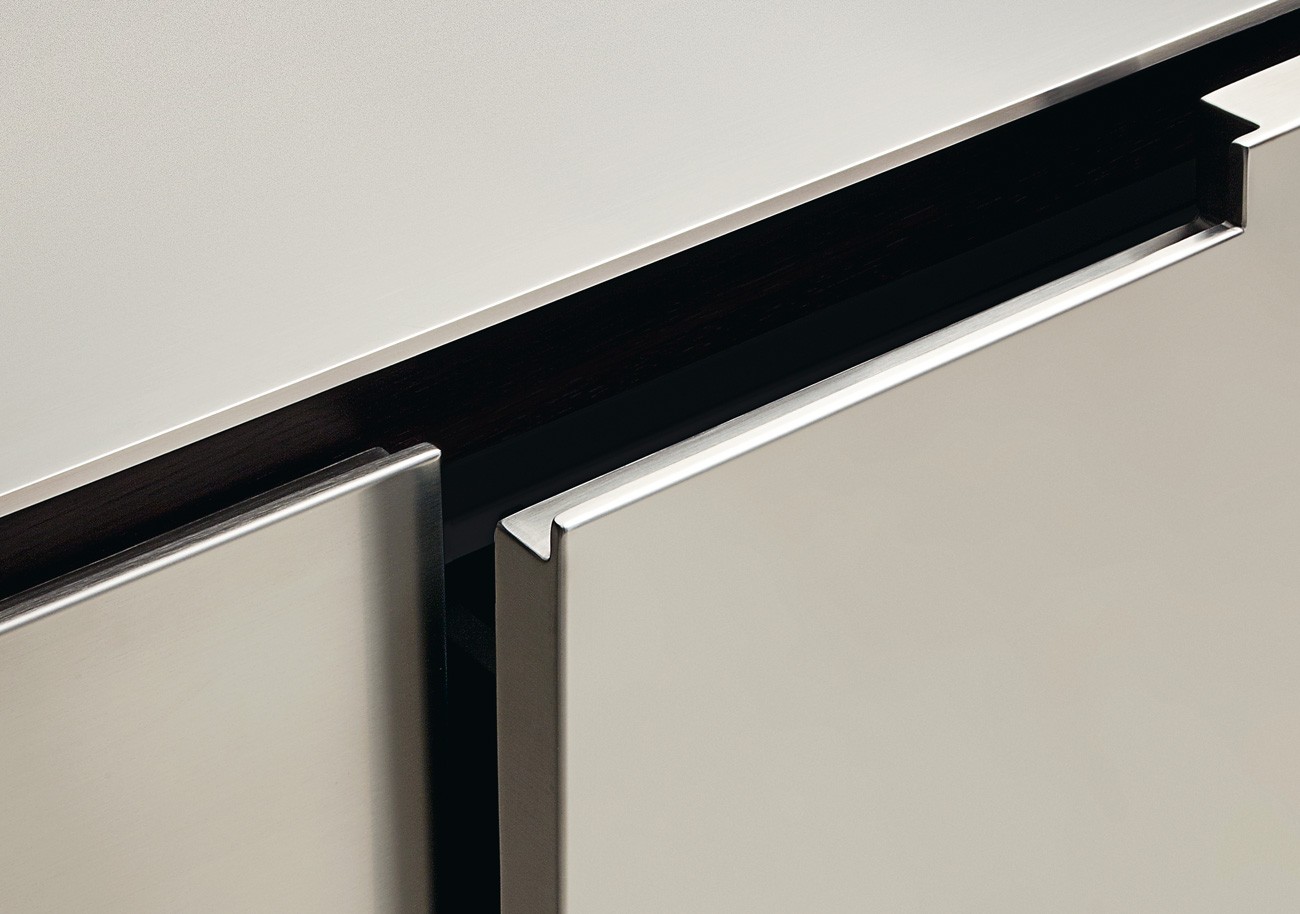 Door thickness 26 mm - 1".
Built-in handle.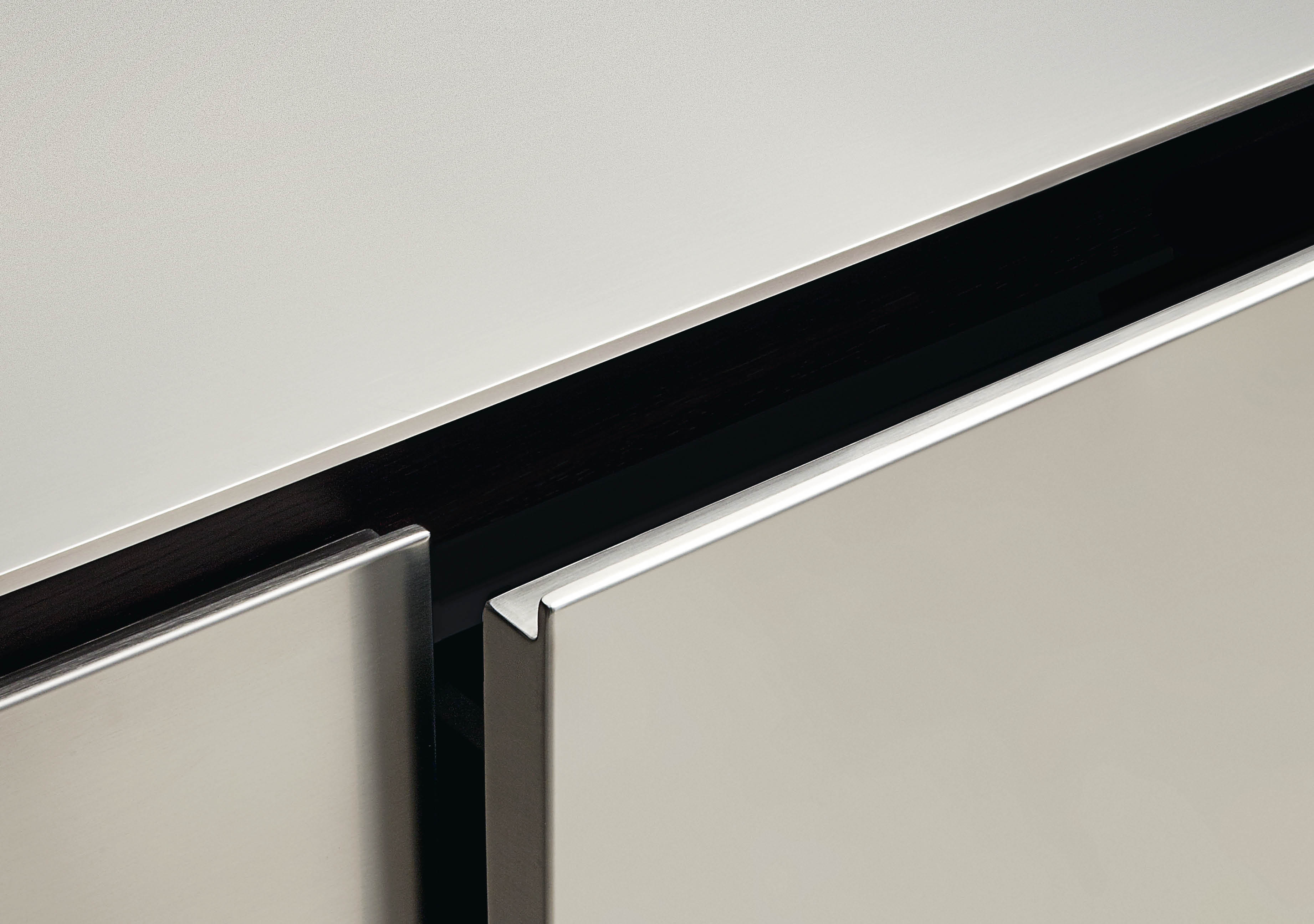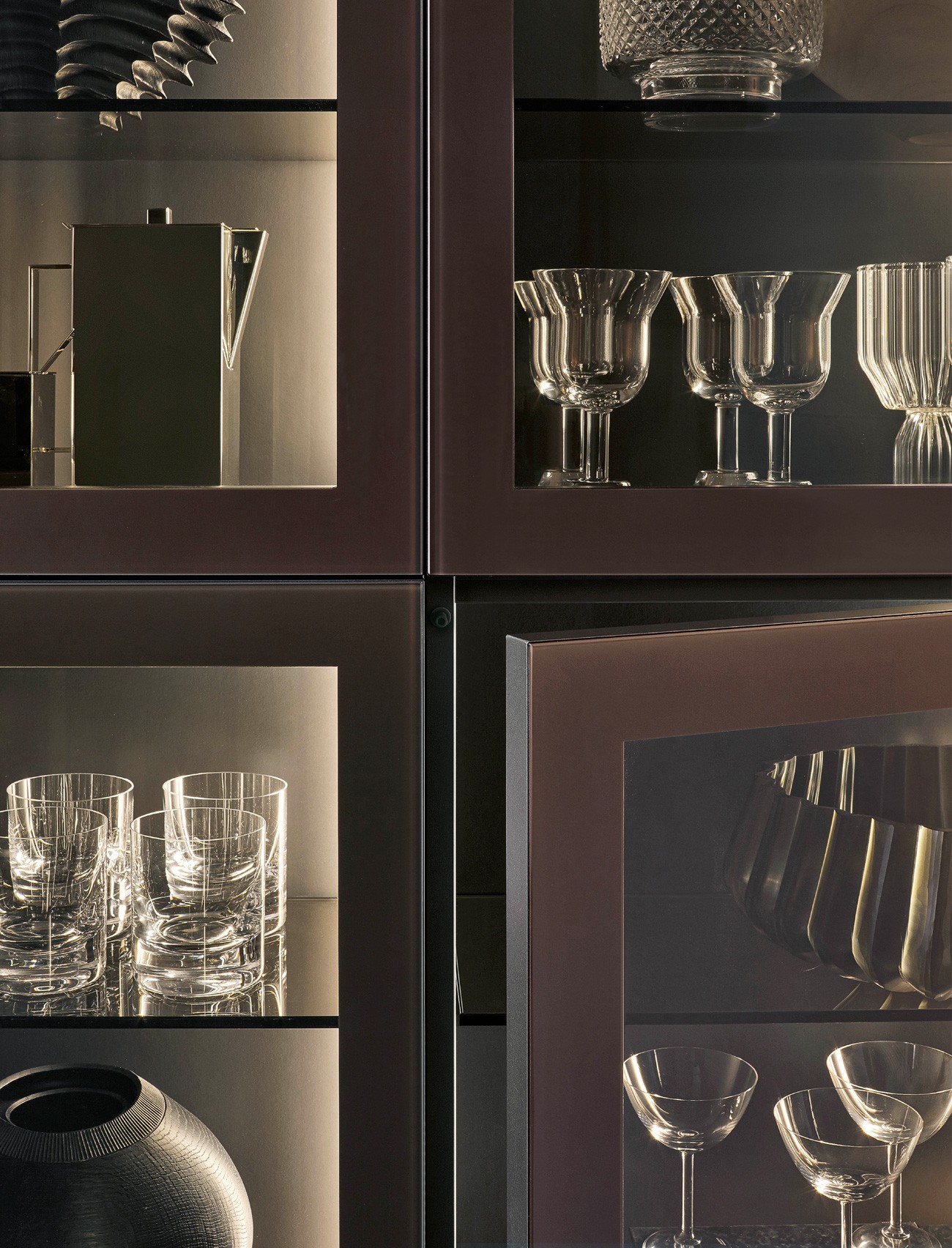 Дверь из отражающего стекла бронзового цвета 5051 с алюминиевой рамой, окрашенной в бронзовый цвет.

Для навесных шкафов с нижним открыванием профиля или открыванием на макушке.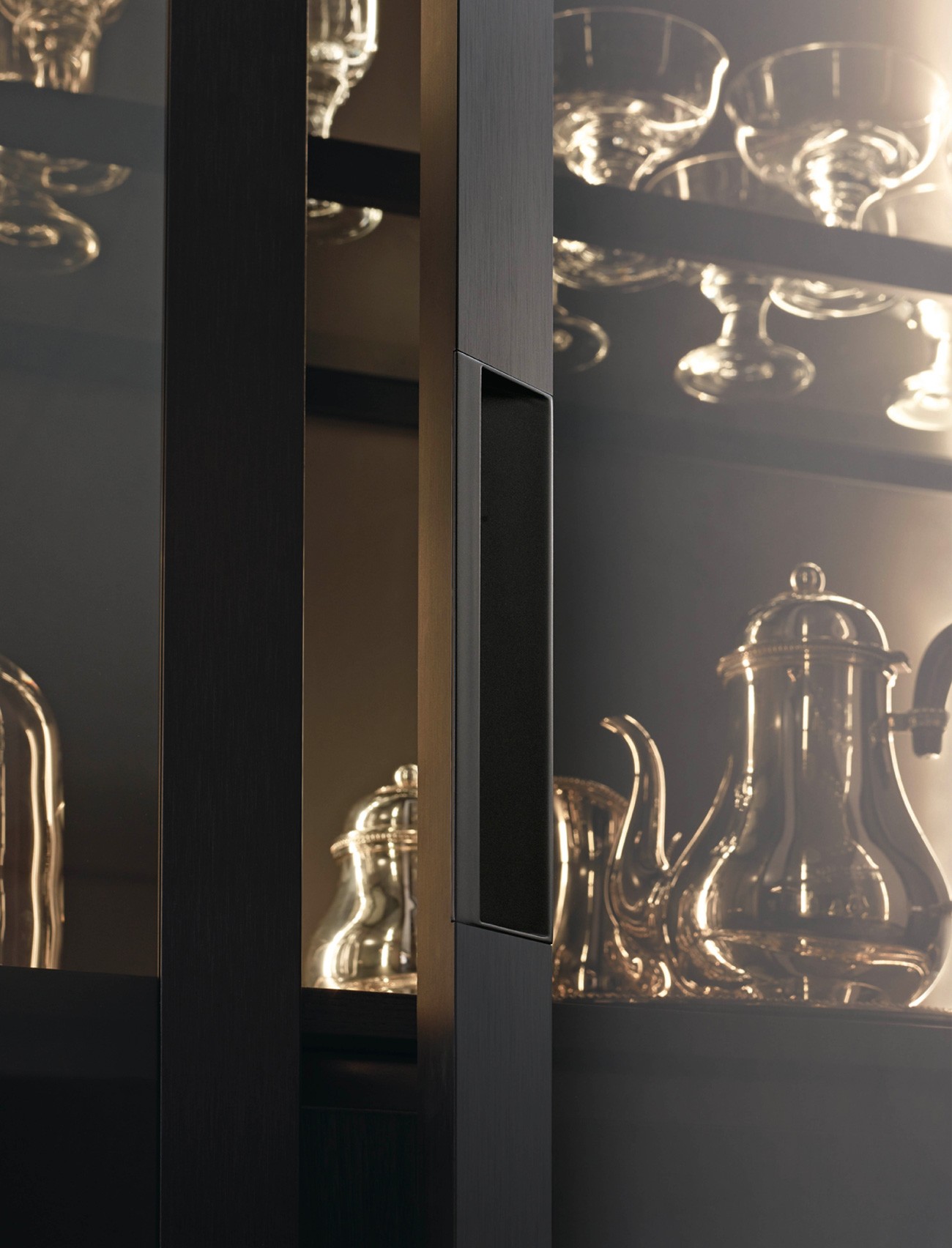 Дверь из затемненного отражающего стекла 5059 с рамой из анодированного алюминия цвета мокко.

Для навесных шкафов с нижним проемом профиля. Для высоких шкафов, открывающийся со встроенной ручкой, окрашенной в цвет мокко. Наконечник для элементов над колонной.
Poliform_cucine_SHAPE_tecniche_1300x1904_PR24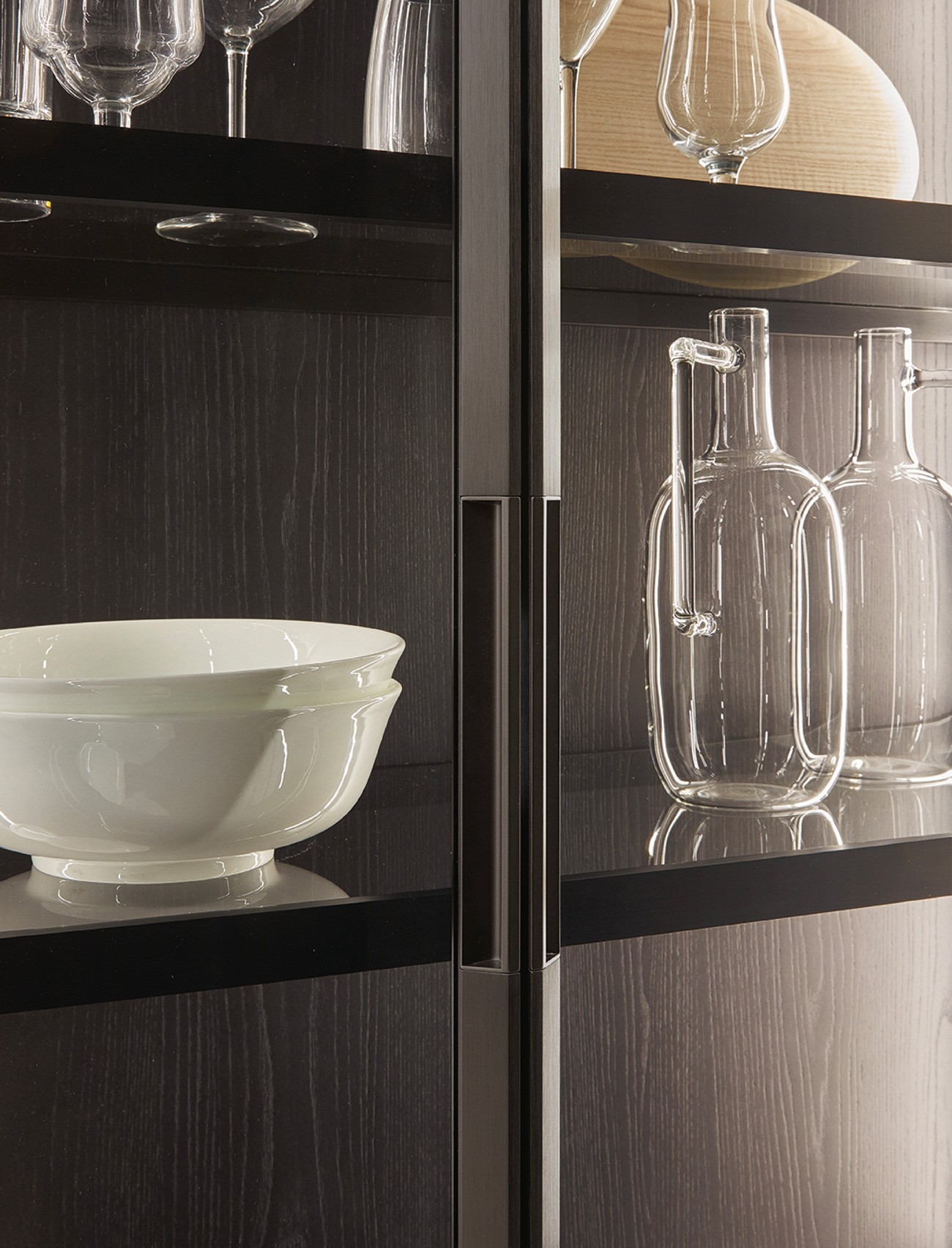 Poliform_cucine_112022_attrezzatura_cassetti

Accessories
Cutlery tray, knife-rack, electronic scale, chopping board for bread, ceramic spice-holder, steel basins, spice grinder set, protective-film rack, rolling pin-holder.
Poliform_cucine_112022_attrezzatura_estrattori

Accessories
Plate-rack, adjustable plate-rack, clay bread container, rolling pin-holder, ceramic holders.
Poliform_cucine_112022_attrezzatura_colonne_attrezzate

Poliform_cucine_112022_attrezzatura_vani_attrezzati

Equipment
Pull-out worktop in steel, inner drawers, shelves, glass shelves, Shaker, bar with led lights and electric socket.
Poliform_cucine_112022_attrezzatura_ANGOLI_01_BASI

Poliform_cucine_112022_attrezzatura_ANGOLI_02_PENSILI

Poliform_cucine_112022_attrezzatura_ANGOLI_03_COLONNE

Poliform_cucine_112022_attrezzatura_COLONNE_HIGH_EN

High tall units are obtained by overlapping one tall unit with an above-tall-unit-element and the installation of a full height door (with leaf opening, except glass door, full opening or pocket doors) or divided door (leaf, drawers and pull-out baskets). In case of split doors, the cut of the doors is always in the lowest part, at height 30 3/4″ or 33″ from the lower edge of the tall unit. Full height door not available in the solid wood version.
Poliform_cucine_112022_attrezzatura_ELEMENTI A GIORNO

Poliform_cucine_112022_attrezzatura_SHAKER

Depth 4 3/4″
Modular backs available in different sizes and configurations.
Accessories
Shelves, bars, containers in DuPont Corian®, grid, glass holders.
Poliform_cucine_112022_attrezzatura_DEEP_SHAKER_01

Modular single-sided elements with back. Modules placed on the top and floorstanding to be completed with plinth filler.
Poliform_cucine_112022_attrezzatura_DEEP_SHAKER_02

Modular single-sided elements with back to be inserted between tall units.
Poliform_cucine_112022_attrezzatura_DEEP_SHAKER_03

Equipped channel for island worktop.
Poliform_cucine_112022_attrezzatura_DEEP_SHAKER_04

Retractable double-sided system to equip the island worktop. The top shelf is in the same finish of the kitchen worktop to be invisible when not in use.
Poliform_cucine_112022_attrezzatura_DEEP_SHAKER_05

Double-sided system to equip the island worktop. Modules placed on the top and floorstanding to be completed with plinth filler.
Poliform_cucine_112022_LAVELLI

Sink integrated finishings
Sink and top in tuttocolore laminate, tuttocolore laminate touch, Inalco MDi®, DuPont Corian®, dekton, steel.
Built-in types
Poliform_cucine_SHAPE_14_lavelli_tipologia_01_filotop

Poliform_cucine_SHAPE_14_lavelli_tipologia_02_finotop

Poliform_cucine_SHAPE_14_lavelli_tipologia_03_appoggio

Poliform_cucine_SHAPE_14_lavelli_tipologia_04_sottotop

Poliform_cucine_SHAPE_14_lavelli_tipologia_05_appoggio

Poliform_cucine_112022_PIANI_COTTURA

Built-in types
Poliform_cucine_SHAPE_12_piani_cottura_tipologia_01_filotop

Poliform_cucine_SHAPE_12_piani_cottura_tipologia_02_finotop

Poliform_cucine_SHAPE_12_piani_cottura_tipologia_03_appoggio

Poliform_cucine_SHAPE_12_piani_cottura_tipologia_04_semifilotop

Poliform_cucine_112022_CAPPE_01_INFINITY

Modules to be assembled for island configurations.
Poliform_cucine_112022_CAPPE_02_PARETE_ISOLA

Poliform_cucine_112022_CAPPE_03_INTEGRATE

Poliform_cucine_112022_PORTARIFIUTI

Poliform_cucine _SISTEMI_ILL_01_piani_lavoro_1300px

Poliform_cucine _SISTEMI_ILL_02_Luci_interne_1300px

Poliform_cucine_112022_SNACK_01

Poliform_cucine_112022_SNACK_02

Poliform_cucine_112022_SNACK_03

Poliform_cucine_112022_SNACK_04

Poliform_cucine_112022_SNACK_05