St Martins South Yarra
A three-storey Victorian terrace in Melbourne where traditional hallmarks perfectly blend with new elements like the new wing of the home, in perforated faceted steel, unashamedly contemporary. Poliform's furnishes provide unique sophistication and the comfort of contemporary lifestyle while enhancing the house's innovative spirit.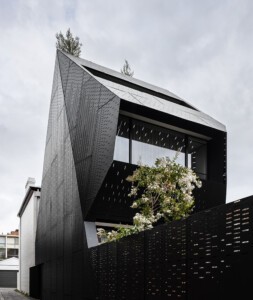 The original formal dining and living areas are now the open plan kitchen and dining area, with French doors leading to a compact front garden designed by Eckersley Garden Architecture. And while the leadlight remains, there's a new glass front door that increases the light. "We wanted a strong European feel to the kitchen, something you might find in London or Brussels, something quite moody and textured," says the home owner. The Poliform Artex kitchen is the absolute protagonist in this living area with its high functionality and absolute elegance while the Concorde dining table is a sleek contrast to the dining room's textural palette. Pairing with the Grace chair, which is both an aesthetic element and a practical solution to everyday living and dining needs.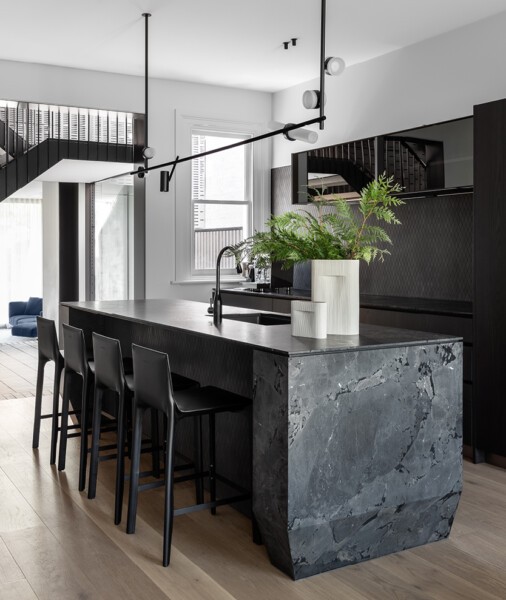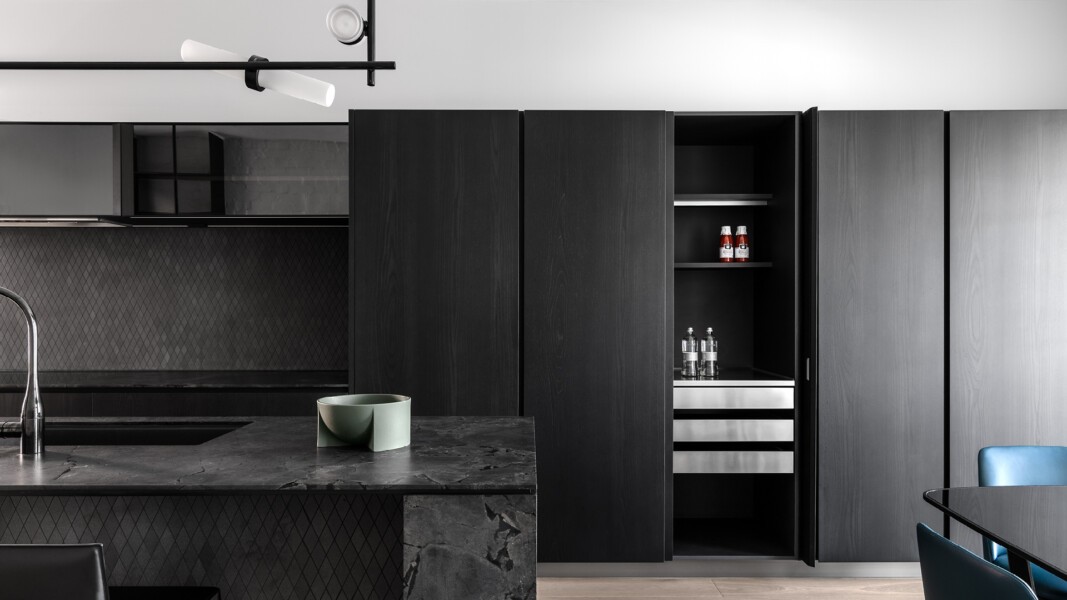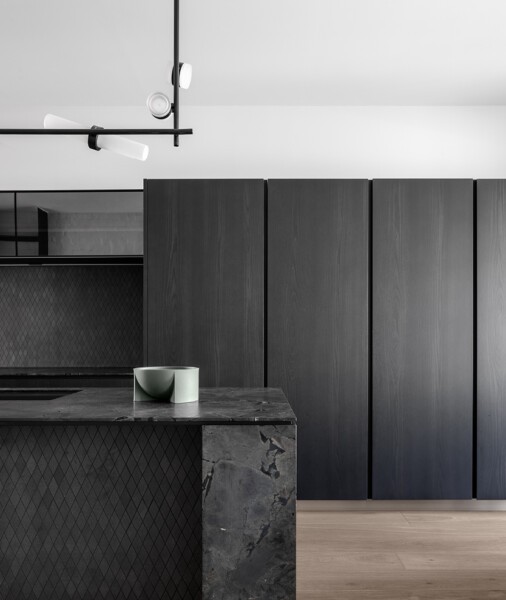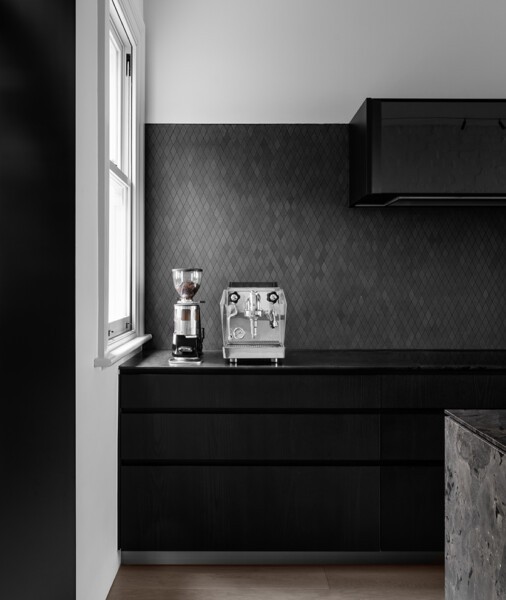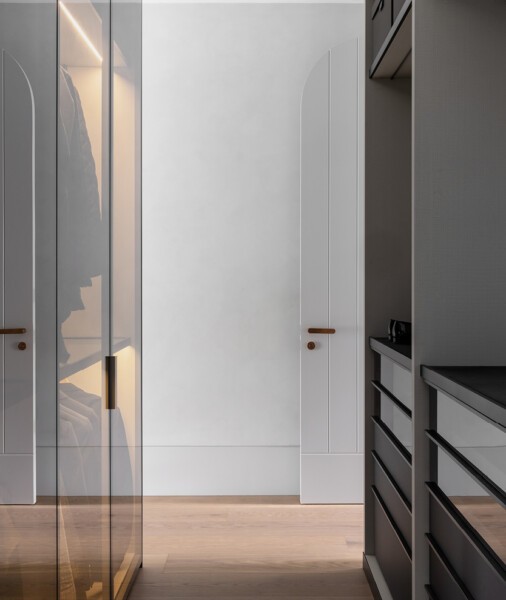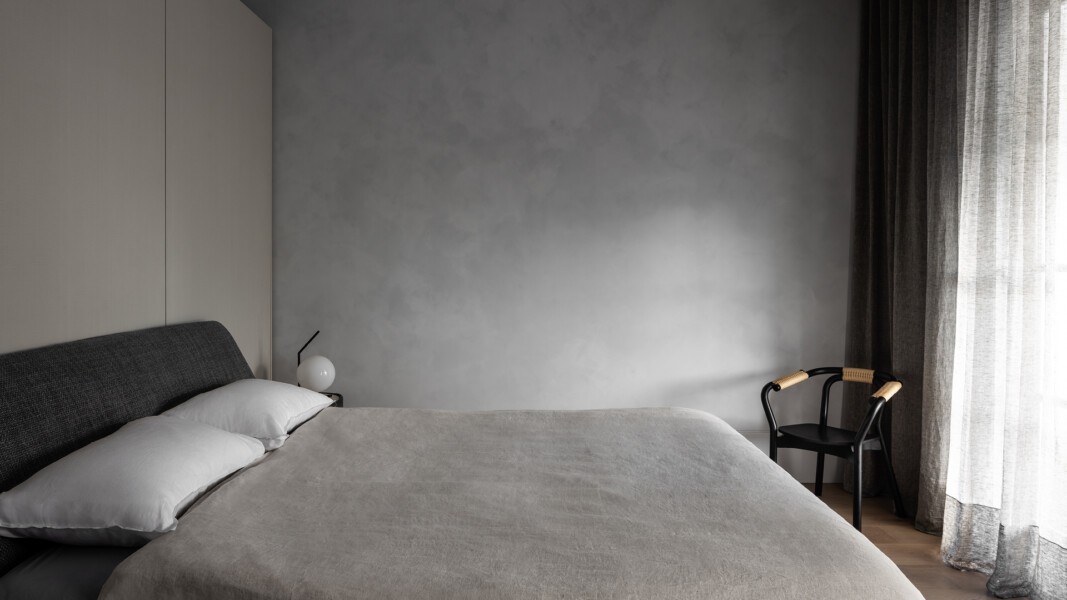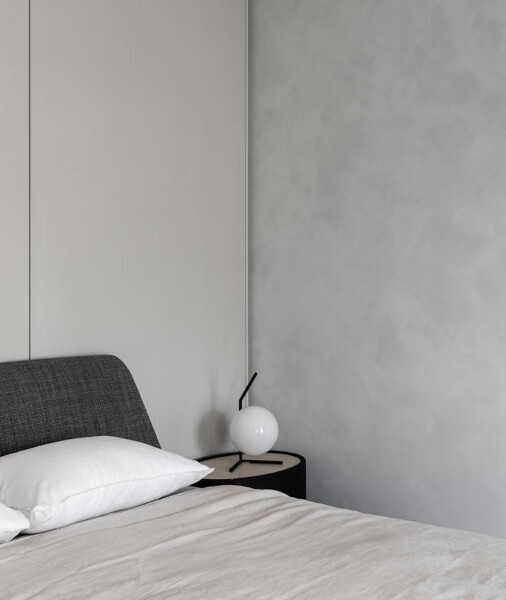 In the night area the Senzafine closet, a timeless icon by Poliform that enhances the night area with its sophisticated style and tailored design, perfectly pairs with the Kelly bed and bedsite table. The perfect night set for a sophisticated sleeping area.