Park Tower
A perfect balance of design, innovation and nature, for the new Park Towers Milano, one of the newest residential complexes in the Lombardy capital. The project by the firm Asti Architetti, developed by Bluestone, will be completed in June 2024, after which it will stand out on the skyline of the Feltre district, in the middle of Parco Lambro. Along with amenities at the highest level, the exclusive character of the project is reflected in equally exceptional interior design, where Poliform plays a leading role.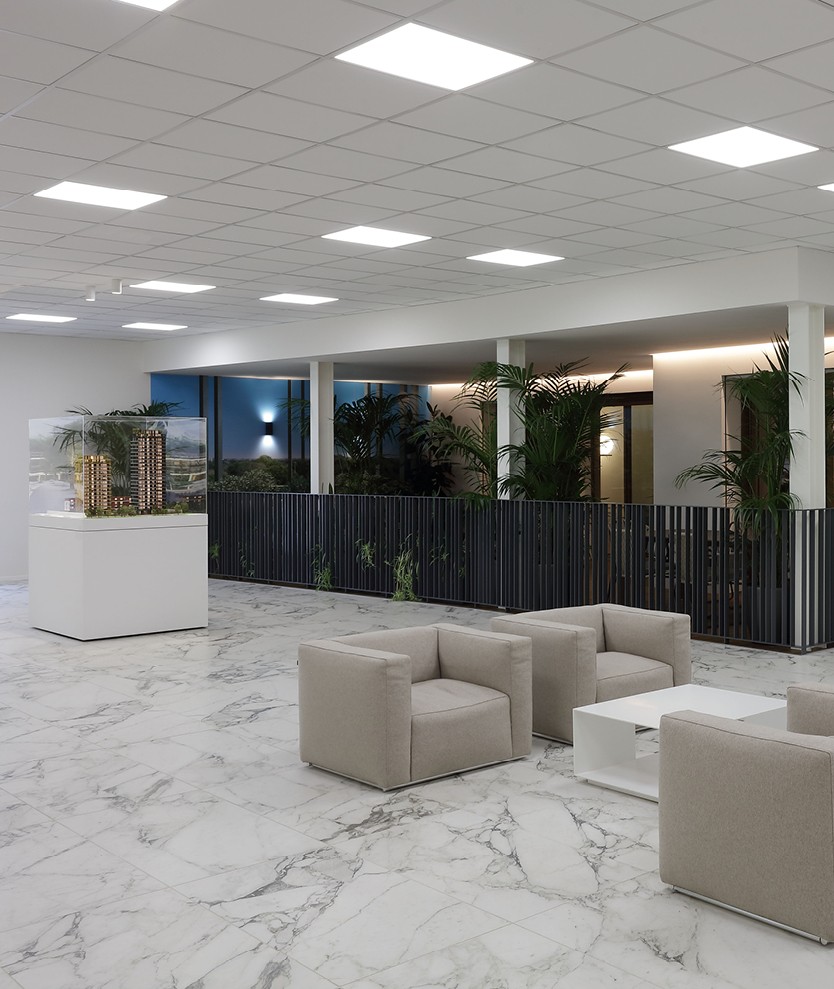 With an area of 8000 sqm, as well as 5000 sqm for a private garden, the Park Towers complex is composed of two buildings, respectively with 23 and 16 floors, containing about 130 apartments, together with a linear 3-story unit offering 16 two-room flats. The leitmotif of this range of residential offerings has been supplied by Poliform, supplying the kitchens of all the apartments. The chosen model is Alea, whose linear design of planar surfaces and geometric volumes provides remarkable versatility and personalization for all the various formats of the residences.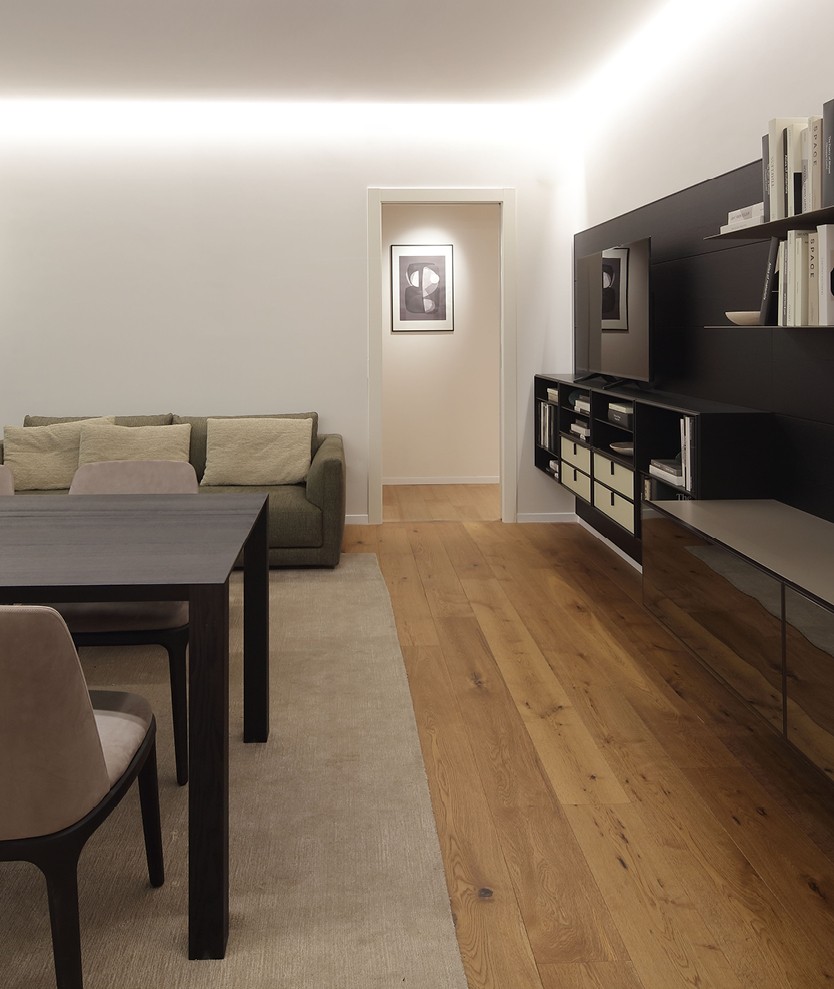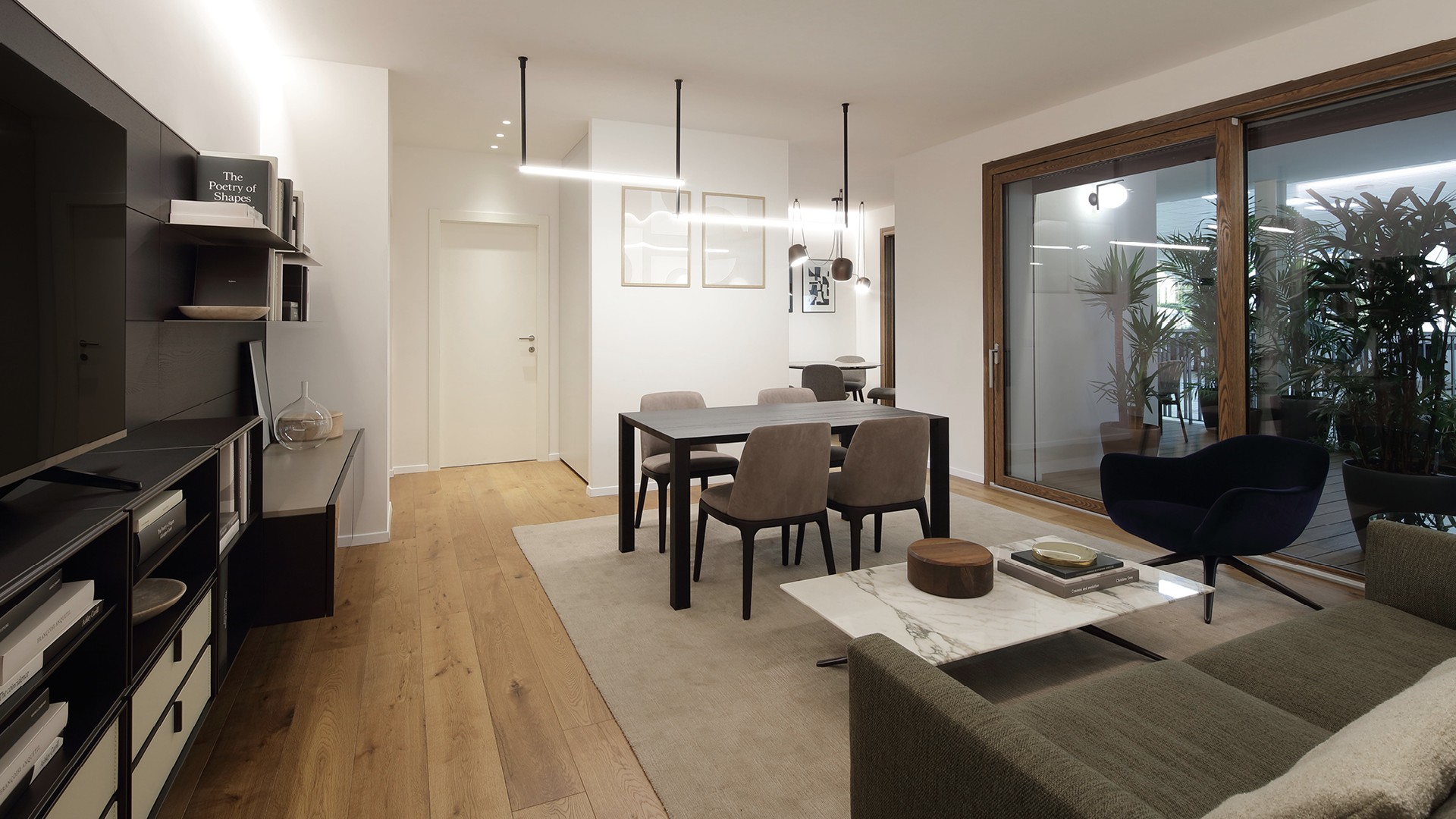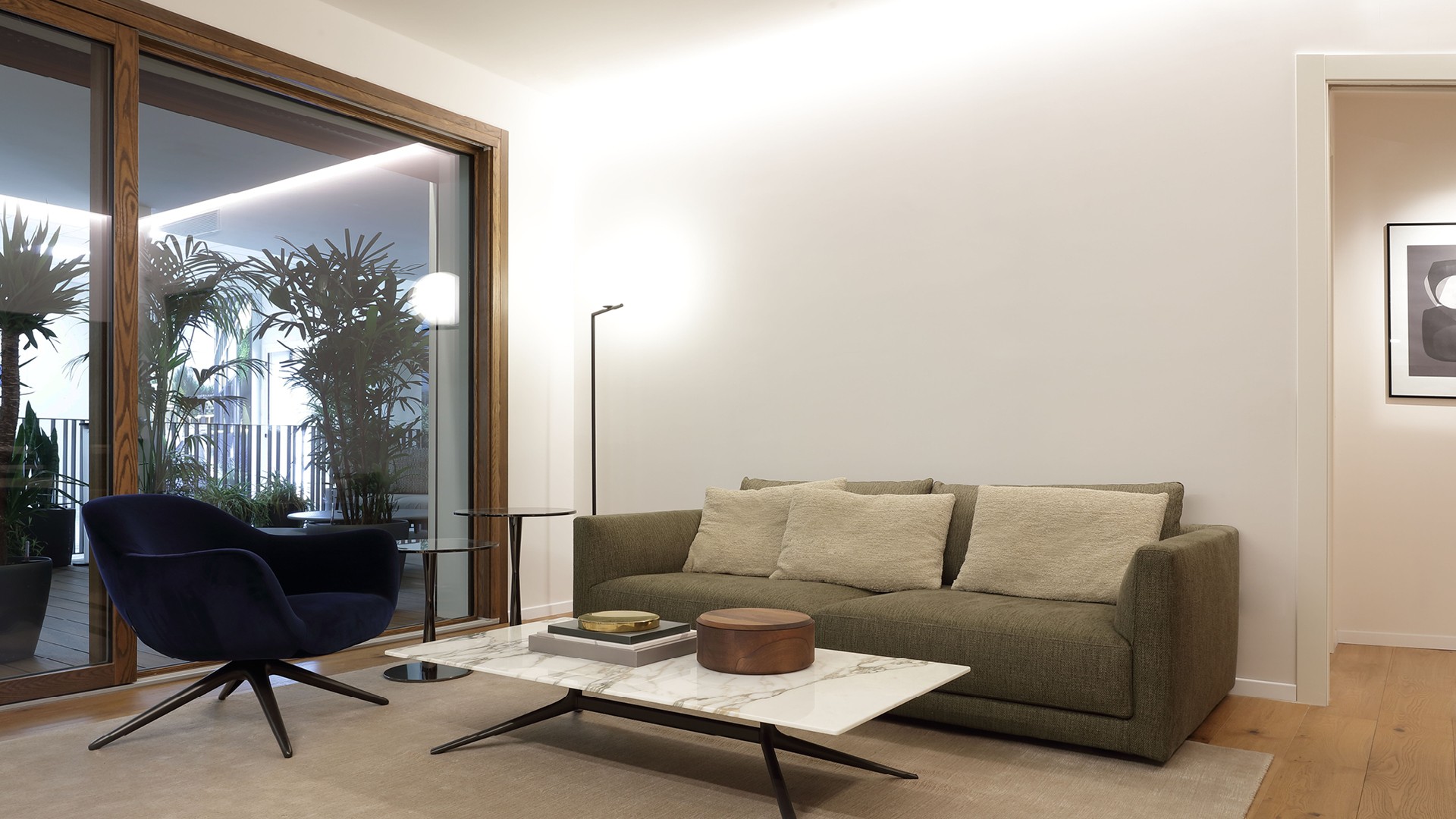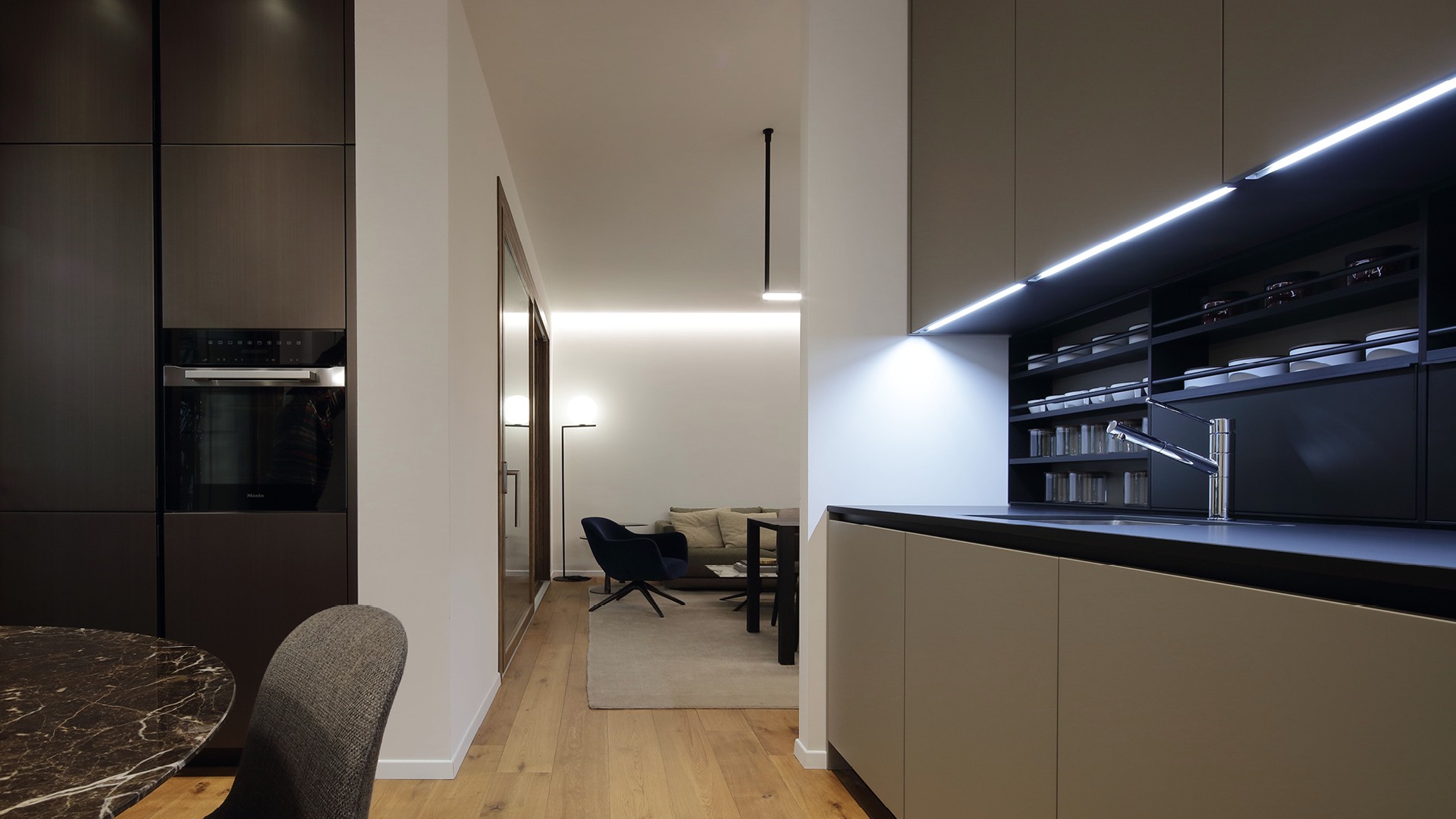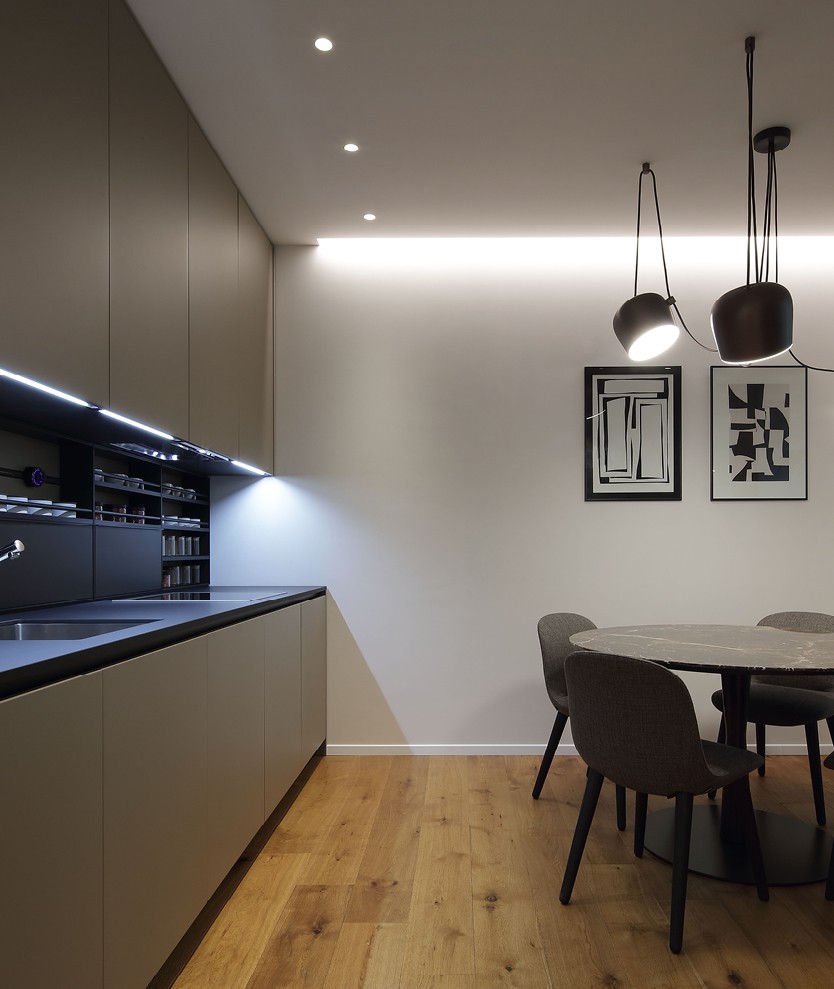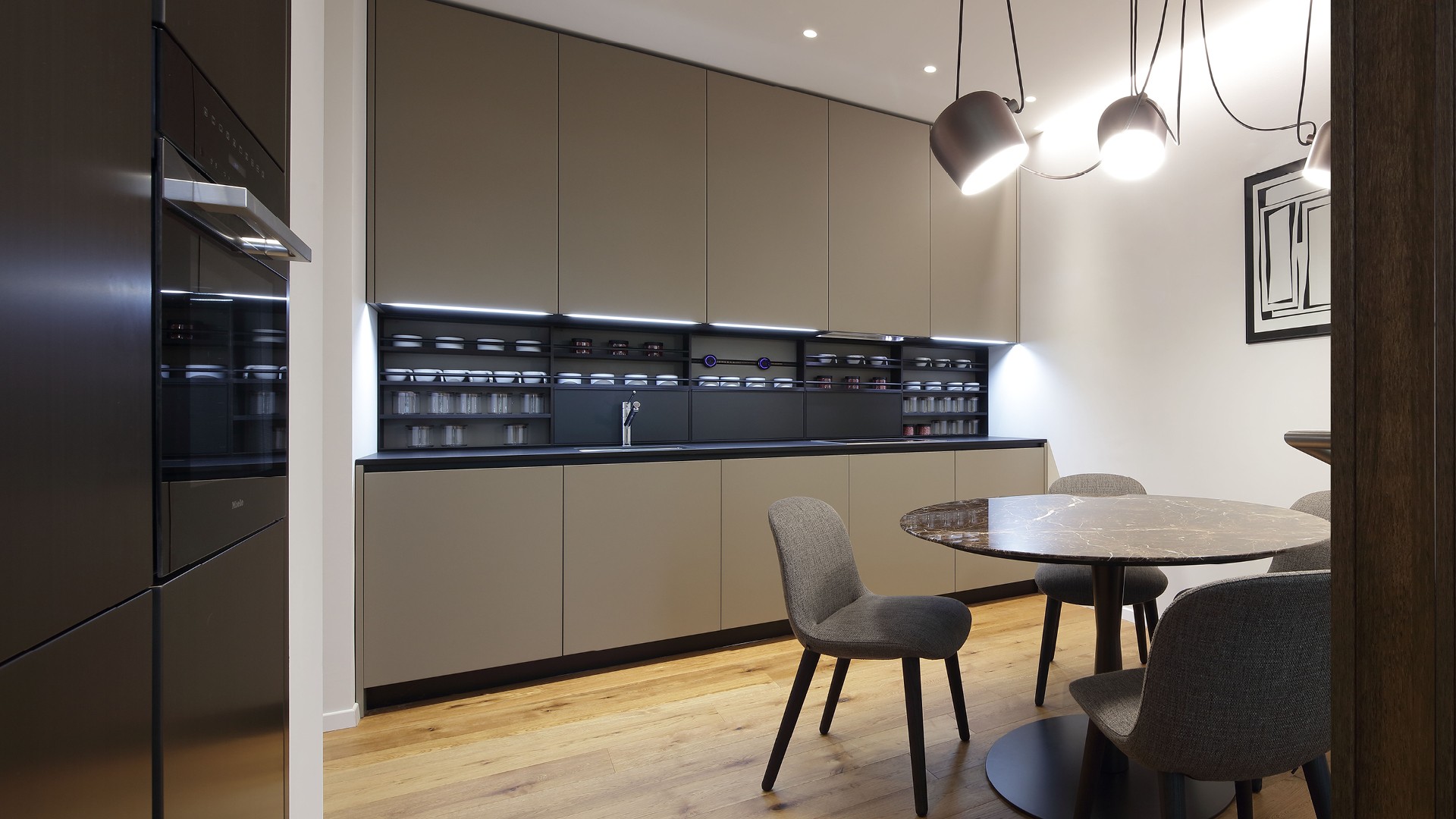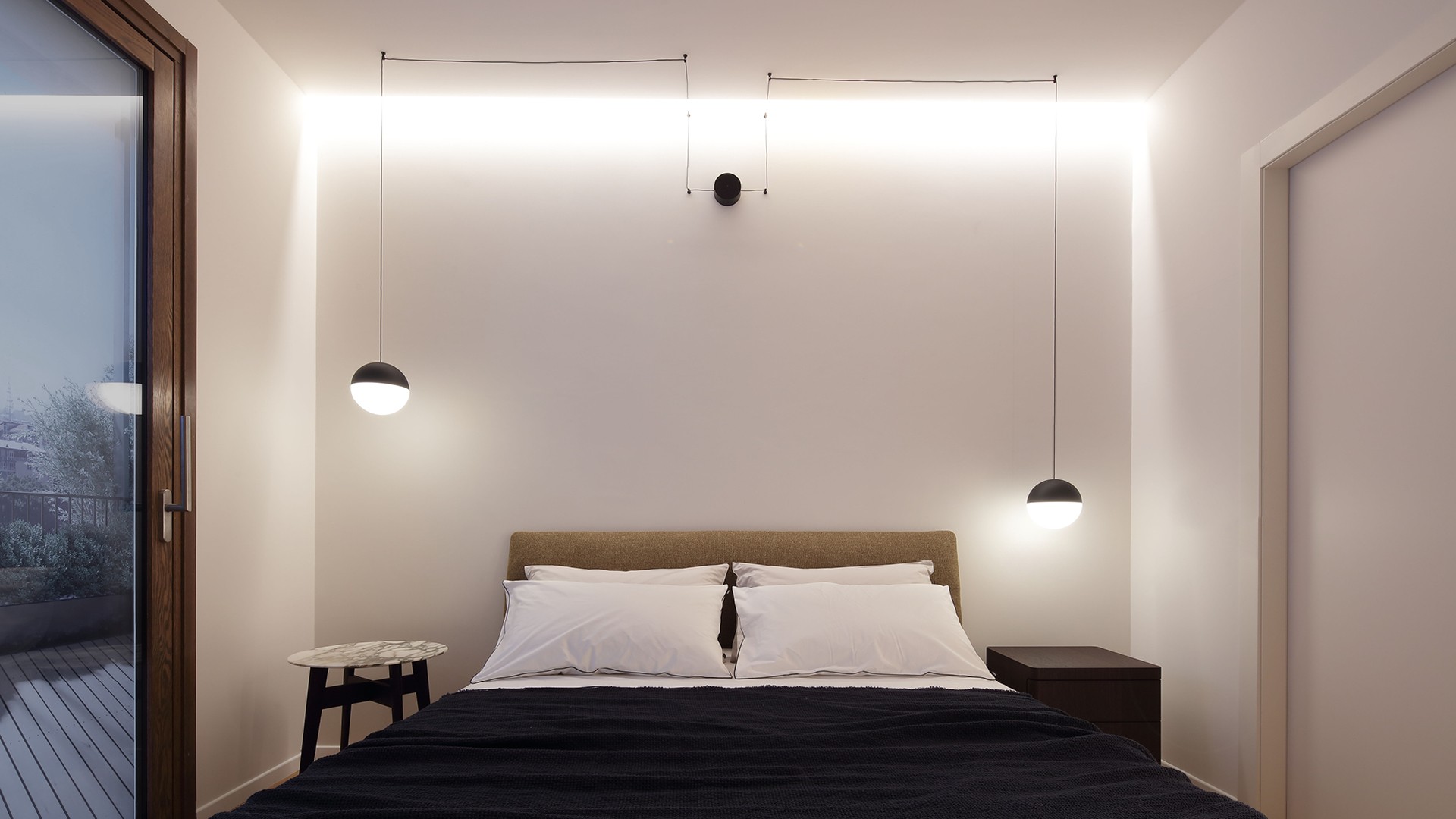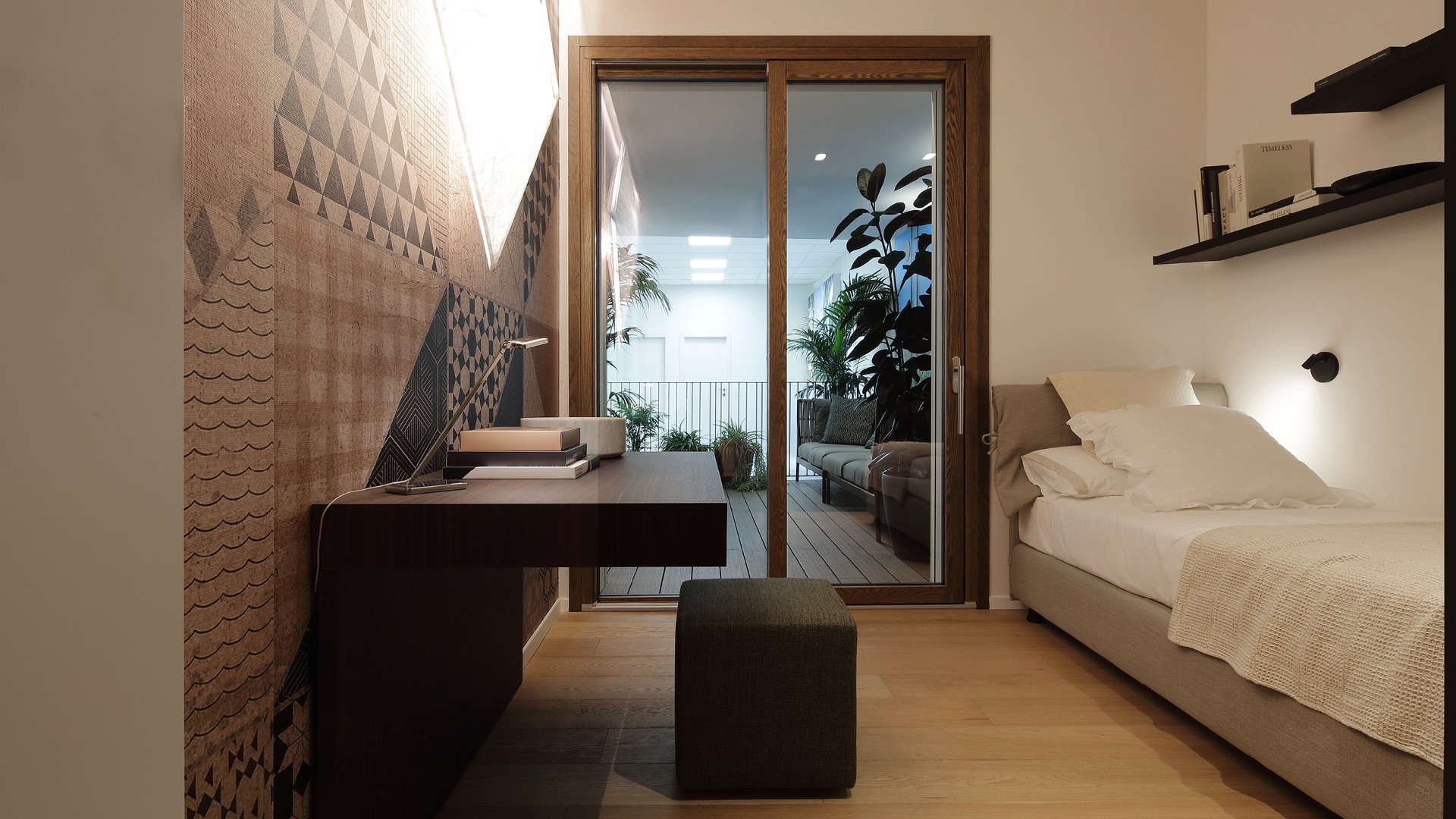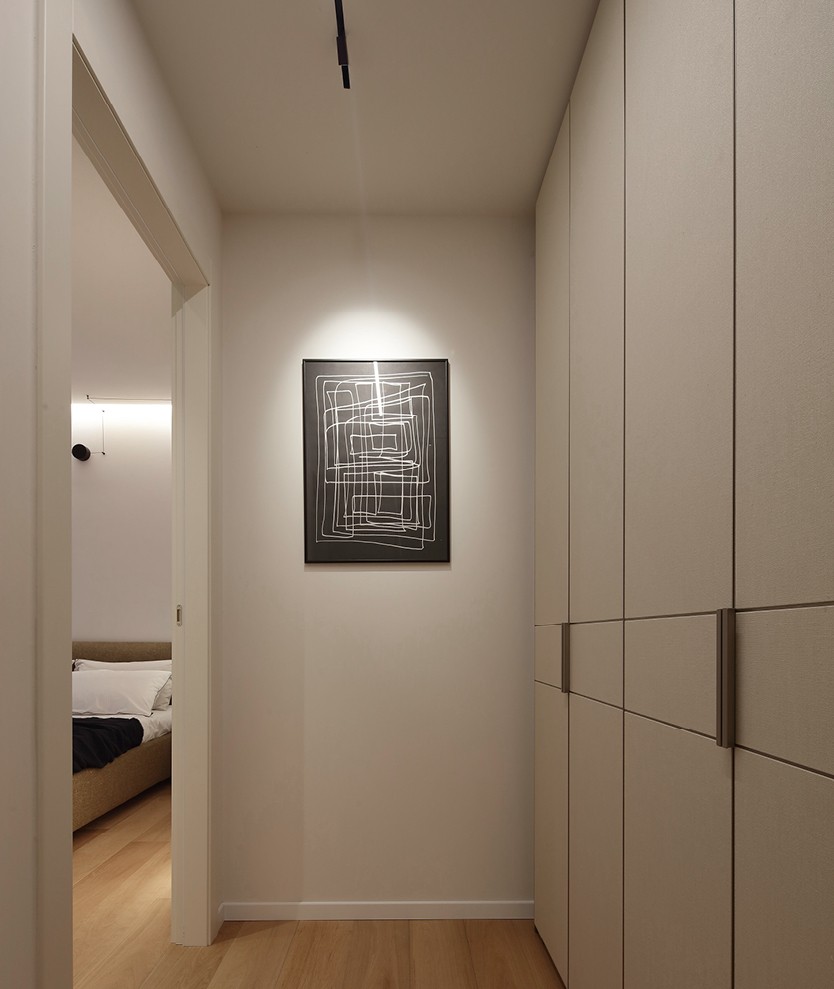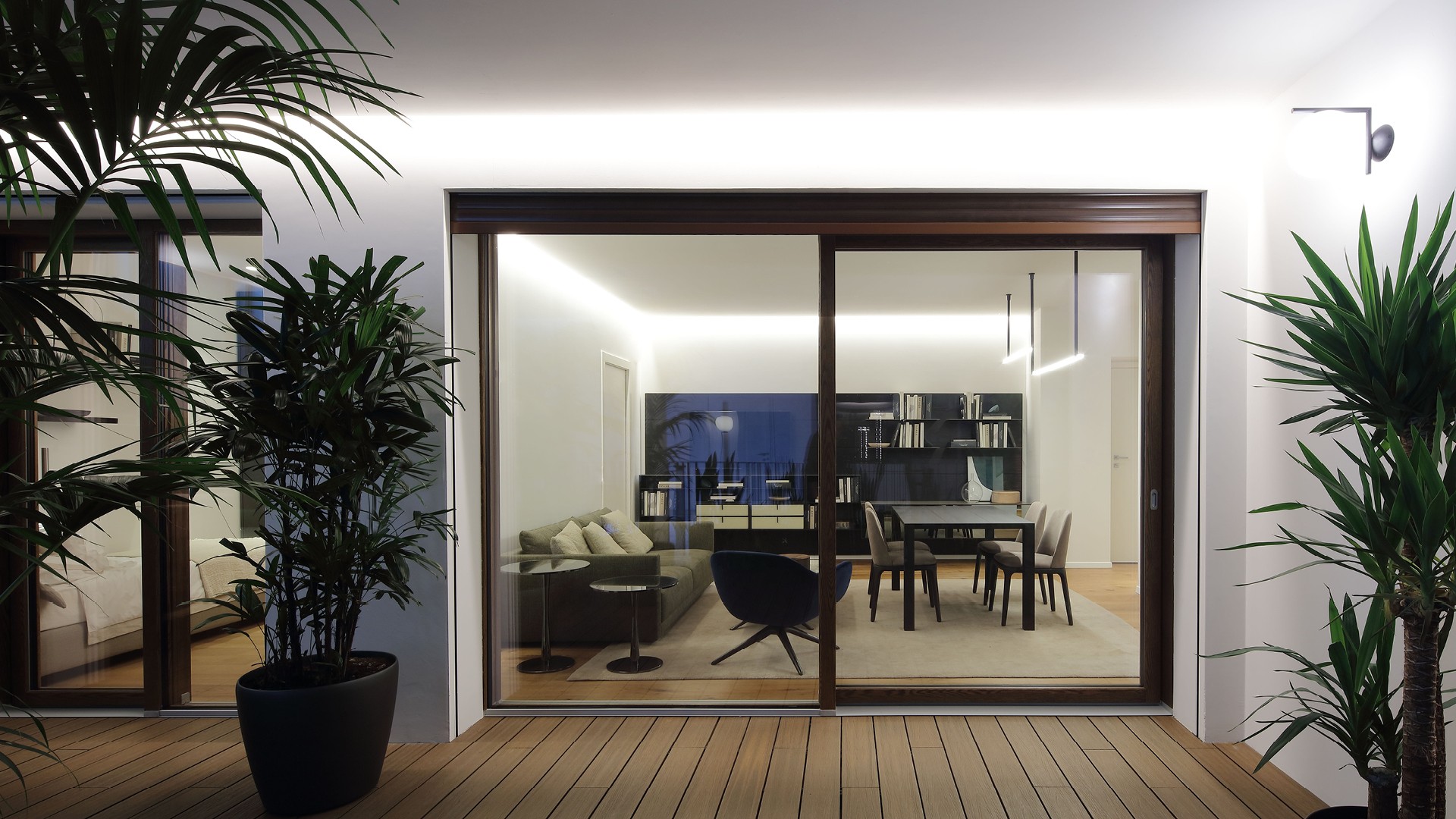 The design creativity of Poliform has amble space in which to unfold, utilizing products from the catalogue (the Blade and Flute tables, the Grace and Mad seating, the Bristol sofa and the Mad armchair, the Jacqueline bed, as well as an array of complements to complete the setting), and some large custom pieces: besides the Alea kitchen, the flat features the Club, Skin, New Entry, Cover and Plus cabinets, revised to adapt to the needs of the entrance, the bedrooms, the landing and the laundry room, all the way to the Quid TV partition and desks for the two single bedrooms, in a 360-degree custom-made solution.