State of Art Edition Apartment
Das Apartment State of Art Edition, das vom Architektur- und Designstudio Yodezeen entworfen wurde, befindet sich im historischen Zentrum von Kiew und zeichnet sich durch die perfekte Ausgewogenheit von klassischen und modernen Elementen aus.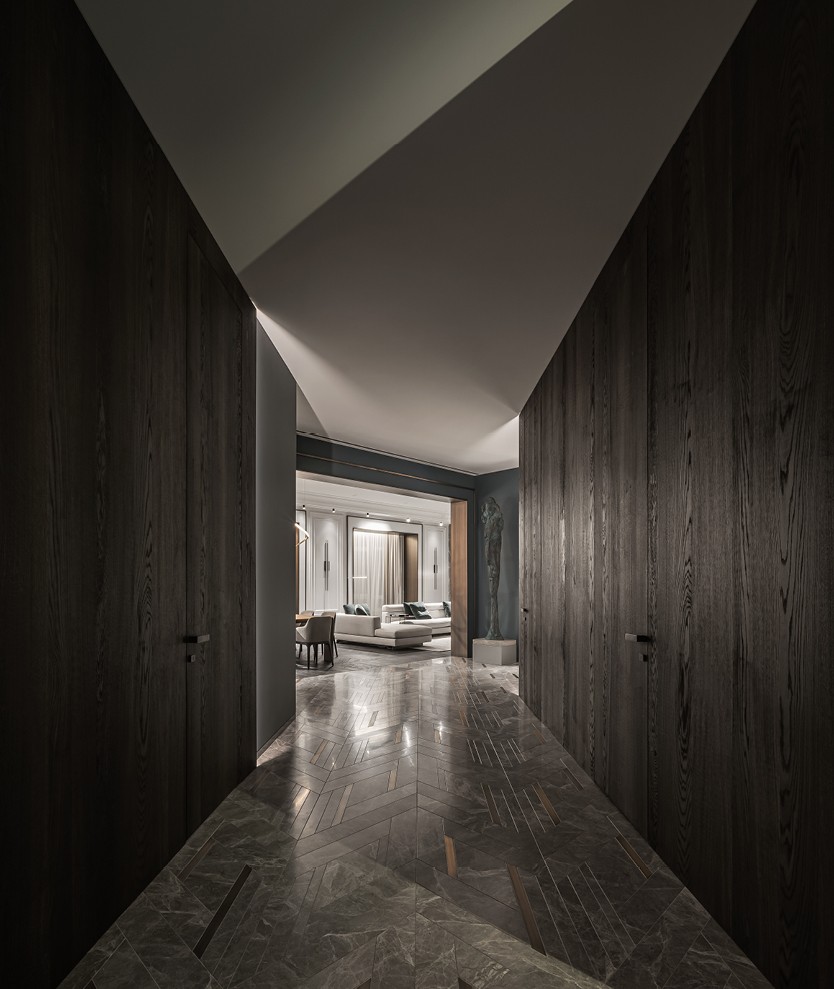 Wir haben uns an den Grundsatz 'Weniger ist mehr' gehalten. Wir haben ein klares Interieur, zeitgenössische Ausstattungsdetails, natürliche Materialien und maßgeschneiderte Möbel geschaffen. Diese Wohnung ist eine Gestalt der architektonischen Richtungen des gesamten historischen Viertels", so Artem Zverev und Artem Voskoboinyk, die leitenden Architekten des Projekts. Ein Innenarchitekturprojekt, das sich durch eine großartige Kombination von Licht, Volumen, Texturen und Oberflächen auszeichnet und damit den idealen Raum schafft, um die natürliche Eleganz der Stühle Grace von Poliform zum Ausdruck zu bringen.