The Lexington system has strong architectural connotations. It is characterized by wall-mounted and floor-to-ceiling, onto which shelves and storage units with leaf doors, drawers or flap doors are hooked at the desired height. The upright is available in a champagne or ardesia painted finish, or in gold oak and black elm, with a warmer feeling. In the ceiling upright version, the system offers the possibility of designing double-sided compositions finished on both sides, ideal in the center of the room also for dividing spaces. Lexington is also available in a night system version.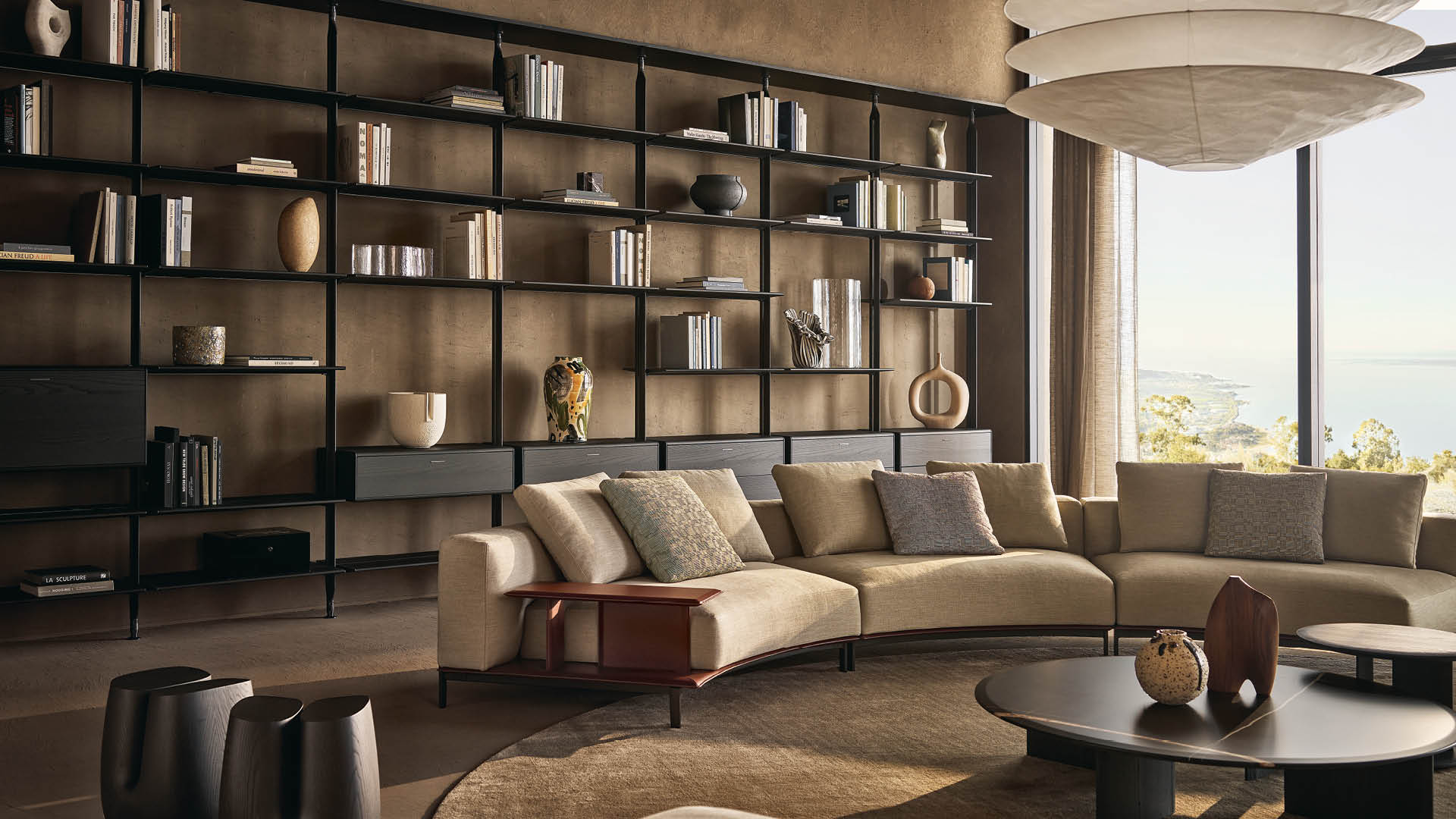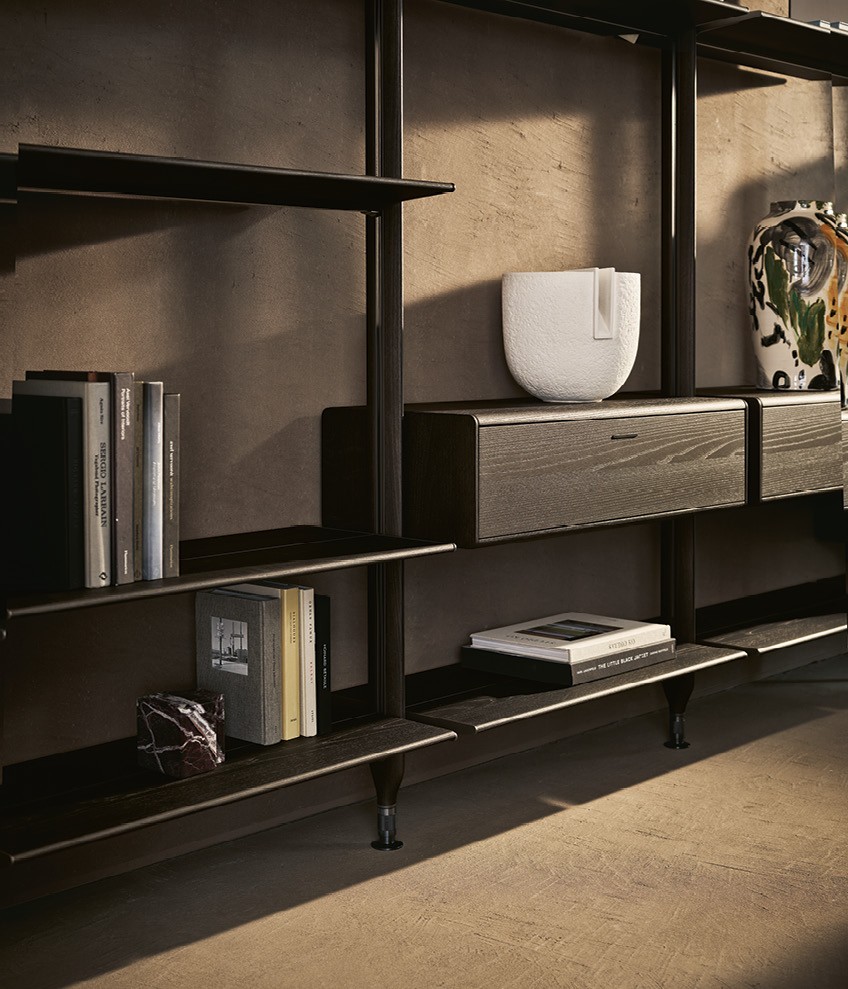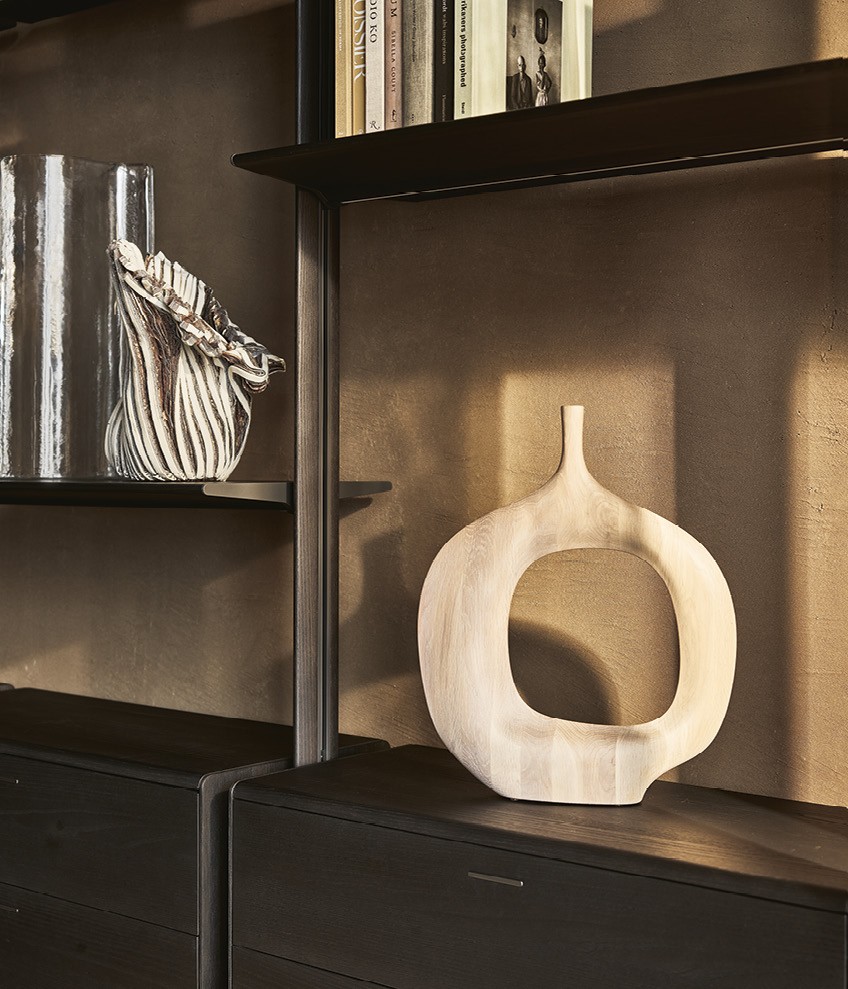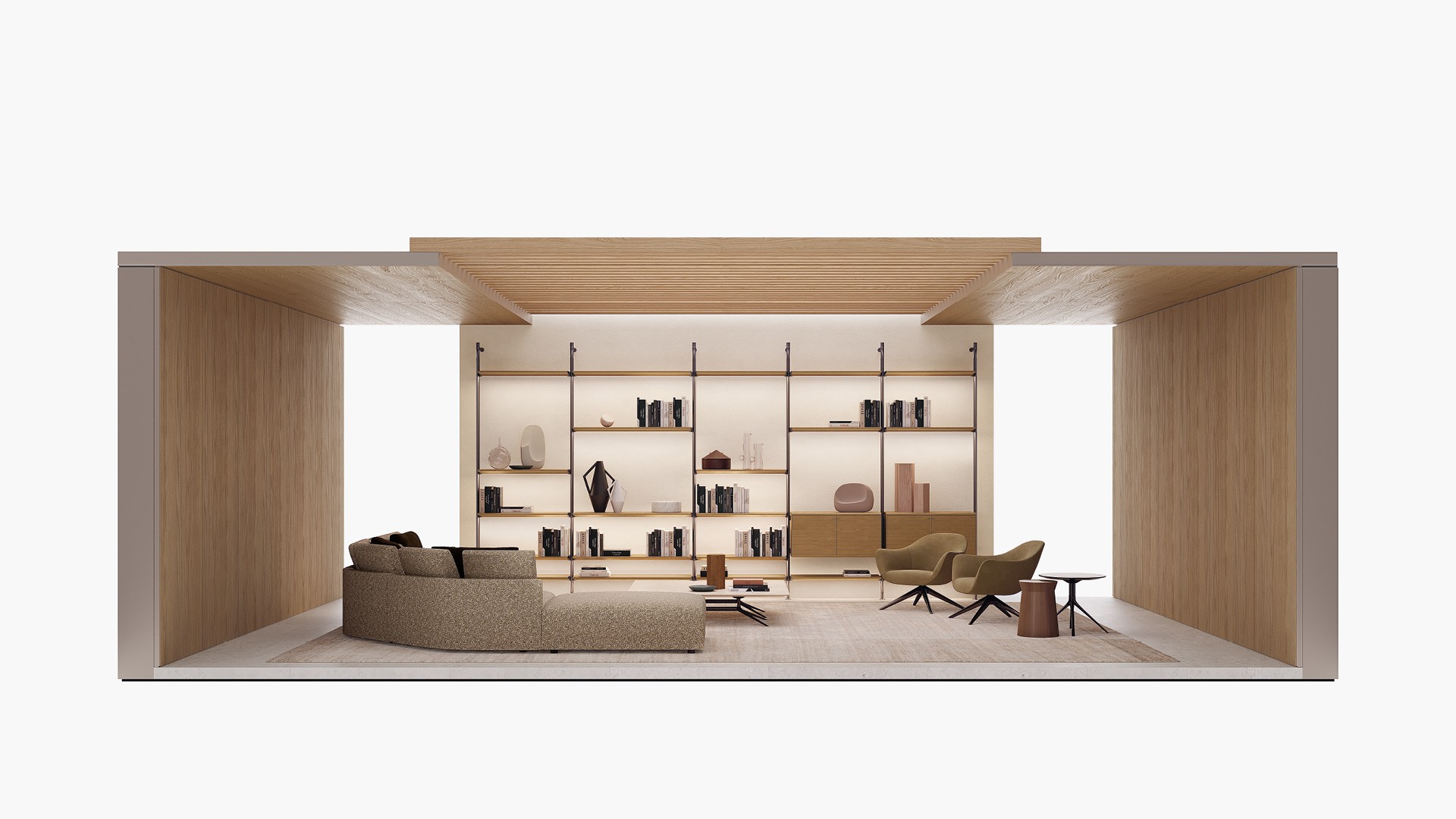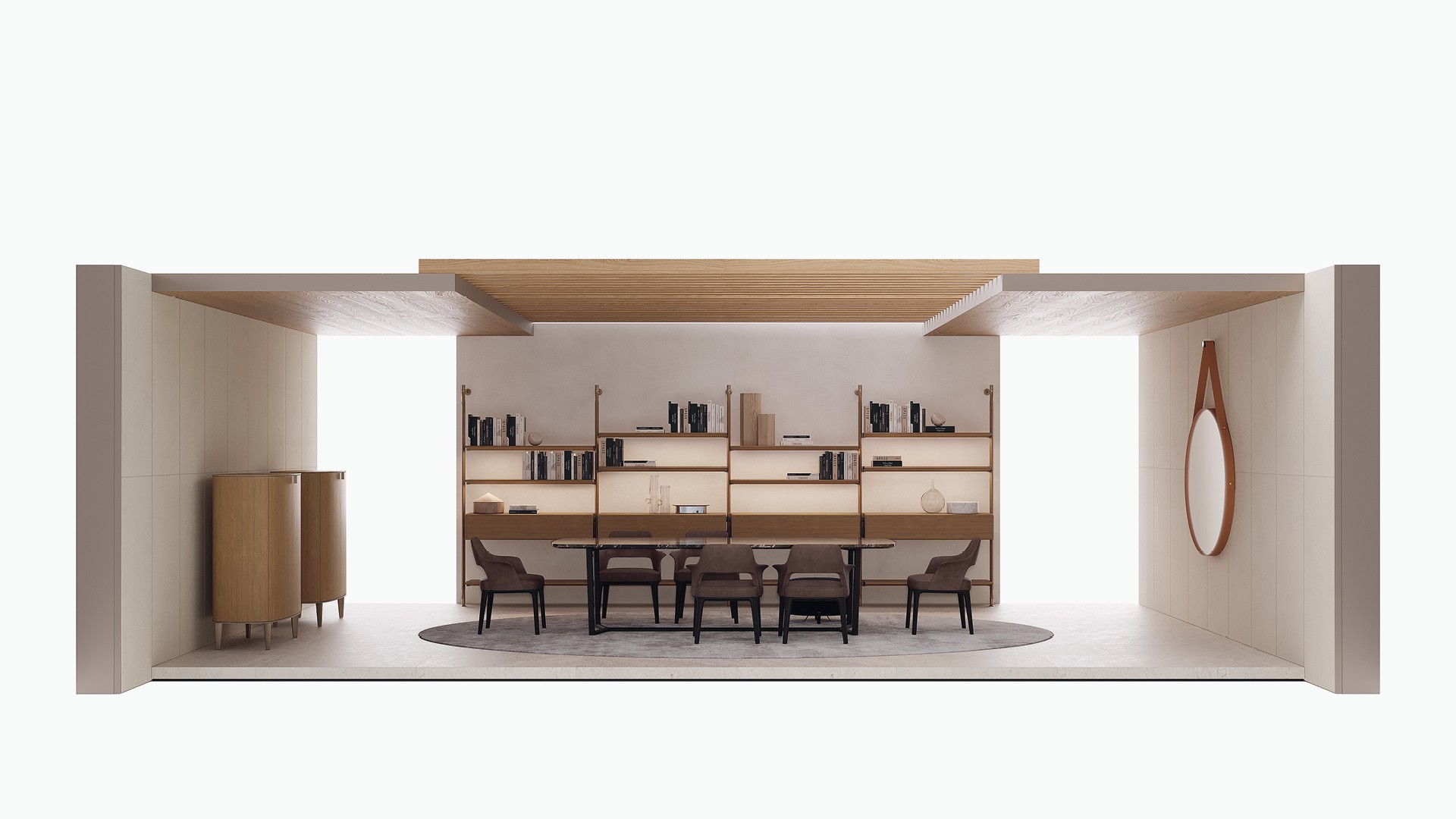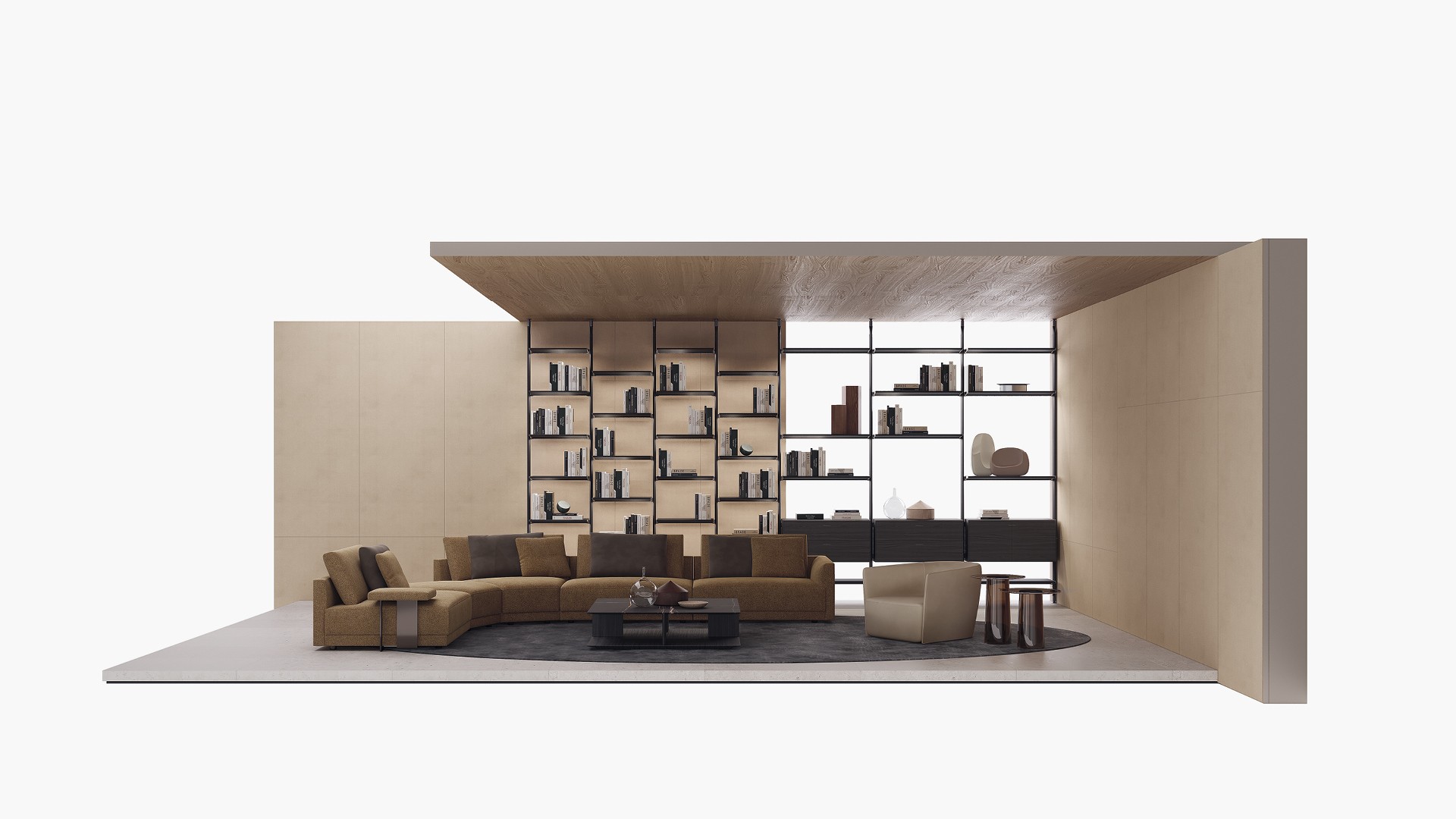 Typology

Bookcase

Structure

Aluminium painted or veneered

Shelves

Aluminium painted or veneered

Storage units

Panel of wooden particles in medium density fibre veneered
Lexington is a system of structural uprights in aluminium for hooking up shelves, storage units with leaf doors, drawers and flap door without limitation in height. The uprights with adjustable feet can be fixed to the ceiling or to the wall.
Dimensions

To obtain the total width, sum up the widths of the shelves with 2 1/4" of the starting upright, 2" for each central upright and 2 1/4" of the terminal upright. The height of the lower shelf cannot be lower than 9 1/2" from the floor, the upper shelf cannot be lower than 7 3/4" from the ceiling/end of the upright.
Storage units depth 15 3/4"

Flap door and flap door for tv, storage unit arranged for cable passage on top and back

Leaf door with openable top, leaf door
Doors and drawers with push-pull opening.